With the government announcing that gyms will be reopening later this month, there's no better time to work out what you can do to get your fitness business back in shape.
During the COVID-19 lockdown, millions of Brits have been getting creative when it comes to their home-based fitness routines. In fact, new research shows that two-thirds of us consider exercise to be more important now than ever before, as a result of Coronavirus.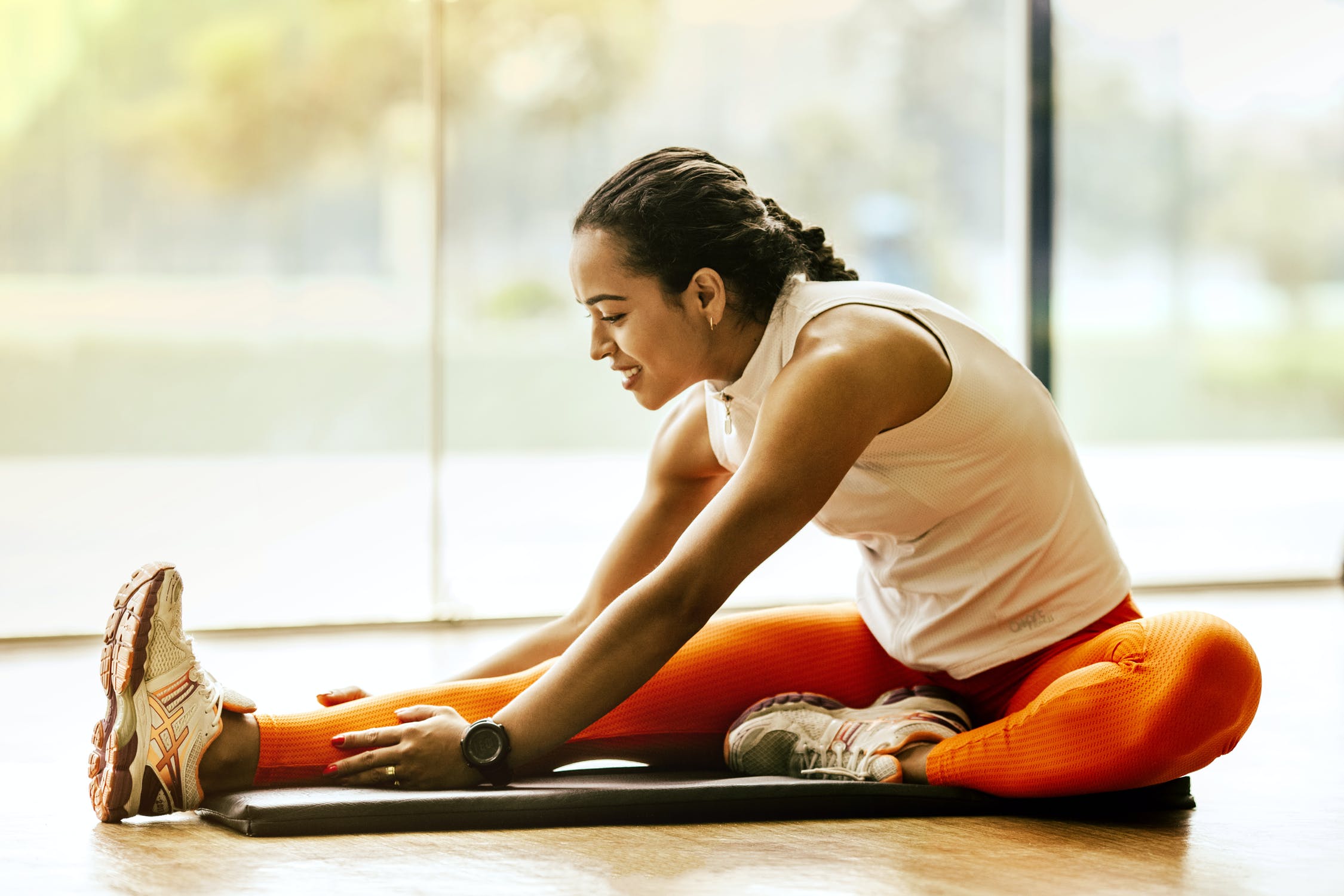 From Zoom workouts to wine bottle weight-lifting (oh - just us?), there have been all sorts of ways that creative Brits have been hitting their exercise quota, with millions of us - kids and adults alike - tuning into Joe Wicks' daily PE With Joe sessions alone. And if home-based workouts have made us realise one thing, it's that we really - like, really - miss the gym.
---
READ MORE:
---
Run a fitness business, such as a gym, swimming pool or yoga studio? Whether you want to offer branded incentives for sign-ups, reward returning loyal gym members or are simply trying to think of new ways to create positive brand awareness, Total Merchandise has got you sorted.
When Will Gyms & Swimming Pools Reopen In The UK?
Whilst outdoor pools can open from July 11th, it's been announced that gyms and indoor swimming pools will reopen a fortnight later, on July 25th.
In fact, some fitness businesses might not even open on the 25th due to the amount of preparation required to ensure that establishments meet the 'Covid-secure' requirements that the government has laid out.
These include a wide range of guidelines, such as:
And that's just the tip of the iceberg: there are many other requirements that fitness centres, gyms and swimming pools will be required to fulfil in order to safely reopen.
Of course, we're here to help every step of the way. We have a wide range of promotional social distancing products that can help get your premises more Covid-secure and if you can't find what you're looking for, we can work it out! Simply contact us today on 01376 509092 or by emailing info@totalmerchandise.co.uk and we'll source it for you. It's that simple!
As well social distancing essentials, we also have a broad selection of promotional items available that will help to create some buzz around your brand as you throw open the doors.
From gym towels with your logo to branded water bottles that your customers can incorporate into their day-to-day lives, we've got all the merchandise your gym or fitness business could possibly need to pump up its awareness this summer.
The Best Branded Giveaways For Gym Members
Whether they're long-standing customers or are new sign-ups who have been inspired to get into fitness post-lockdown, offering incentives to your customers is a great way to generate positive awareness for your business.
We've got everything from gym towels to sports bags, via branded water bottles, promotional locker keys and more - all guaranteed to create a strong impression of your gym that lasts long after your clientele have finished their workouts.
Take, for example, our branded towels. A great giveaway to present to customers when they sign-up or a handy item to have ready for purchase in your reception area, these luxurious towels are embroidered with your logo for an extra smart touch. With dispatch available in just five working days, they're available in a range of timeless colours and are ideal for your members to bring with them to each gym session.
For a fantastic and cost-effective option, look no further than our printed sports bottles. With designs to suit every budget, branded water bottles are ideal for use both in the gym as well as at work or at home, maxing visibility for your logo. Plus, you can be assured of their practicality: offering an eco-friendly alternative to single-use plastic bottles, your customers can use them day after day, keeping your brand on display all the while.
We also have a wide range of branded sports bags available, too. Perfect for your customers to keep their workout gear in, our selection includes everything from duffel bags to drawstring bags, with every item impeccably printed with your branding. Ideal for holding gym gear, these generously sized bags can also prove useful for travel, too - meaning your logo could very well end up in all sorts of far-flung locations! How's that for going global?
If your premises provides lockers for customers to use, you might also want to explore our wide range of promotional keyrings. Ready to be printed - or in some extra-special cases, engraved - with your artwork, we've got everything from promotional trolley coin keyrings to printed key fobs available for you to choose from.
Finally! Give some consideration to the accessories that might make your customers' workouts that little bit easier or more comfortable. From personalised swimming caps to custom printed sweatbands, we have a wide range of fitness-inspired giveaways that can enhance any workout.
Browse our full selection of sportswear and accessories for more great ideas.
The Best Promotional Items To Boost Awareness For Your Gym
Of course: after months of closure, you're going to want to shout about the fact that your premises has reopened and is officially back in business. Our range of promotional signage is ideal for helping you turn up the volume on your campaign and ensure all eyes are firmly on you.
As well as making all the appropriate changes required to ensure your premises are Covid-secure, eye-catching signage can really help to land your message. We've got options to suit every space and every budget, ranging from simple A4 desk banners to unmissable roll up banners that can stand in foyers.
Whether your target is passers-by or existing members, our range of signs and banners are perfect for helping you introduce your business, illustrate current offers or new launches and display timetables.
From signage suitable for cafe areas to banners that will grab the attention of anyone who walks past, we've got everything your gym needs to max visibility this summer - no sweat required!
From promotional products for camping and staycations to promotional cycling merchandise, Total Merchandise has all the branded items your business could need this summer. Need help finding a specific item? Simply contact a member of our friendly and experienced Sales team on 01376 509092 or email info@totalmerchandise.co.uk! Visit our Coronavirus Hub for more information and updates.
Main image via Pexels.