Printed Cotton Tote Bags
Product Code: 189679
Delivered as early as 12th December
Step 1
Select your product options
Product colour(s) / material(s)
This product is available exclusively in this option.
Branding options (10 available)
Step 2
Select your
Everything Included
These prices include:
Logo printing costs
Delivery charges
Any additional charges
It really is everything included!
price
Your logo/artwork (optional)
View our Artwork Guidelines to see which file types are best for your branding option.
Your logo/artwork
View our Artwork Guidelines to see which file types are best for your branding option.
Click to upload
Tap to upload
No thanks, i'll do it later
Choose your delivery date
When is your delivery required?
Please select your 'Everything Included Price' before selecting your delivery date.
No hidden charges
Price match guarantee
Delivered on time

No hidden charges
Price match guarantee
Delivered on time

The
Guarantee
The best price on the market
Found it cheaper elsewhere? We'll price match on any like-for-like product.
No hidden charges
The Everything Included price we show is the price you'll pay. It really is that simple!
Delivered on time
We pride ourselves on ensuring that your products will always be with you in time for your deadline.
5 star experience
From our excellent customer reviews to our multiple industry awards, you can be confident that we're the best in the business.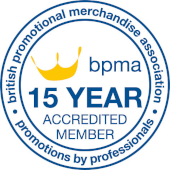 Delivered as early as 12th December
Product colour(s) / material(s)
This product is available exclusively in this option.
Product Details
Product Size
380 x 420mm (approx.)
Print Area
280 x 320mm (spot colour), 280 x 210mm (full colour transfer), 300 x 300mm (XL full colour transfer, POA)
Print Options
Spot colours, Full colour transfer
About this Product
Our custom-printed cotton tote bags can be branded with your company logo or corporate design in up to full colour.
These best-selling reusable bags feature long handles and are made from 5oz* natural cotton. They're the perfect product for offering your customers a stylish eco-friendly alternative to plastic carrier bags.
Wildly popular with businesses across the UK, our best-selling cotton bags combine long-lasting brand awareness with unbeatable low prices, making them a great choice for even the tightest of marketing budgets.
Whether you're planning an industry conference or are looking for a new merchandise idea that your customers will love, the large print area of our Printed Cotton Tote Bags makes them a great pick. As well as event giveaways, they're also a fantastic product for selling in-store or online.
The strong handles and generous dimensions of these custom tote bags mean that your customers can use them for everything from carrying shopping to bringing their daily essentials into the office.
Canvas bag printing is a great way to help spread awareness for your brand. Choose between singular spot colours for your logo or a dazzling full-colour artwork transfer, with the additional option of having your design printed on both sides of the bag.
Best of all, these bags can also help your customers cut their reliance on single-use carrier bags, helping to protect the environment from unnecessary waste and contributing to greener living practices.
Please note: these cotton tote bags can be printed with the individual names of your recipients and can also be ordered with shorter handles.
Key Features:
Made from 5oz* natural cotton
Reusable eco-friendly alternative to the standard plastic carrier bag
Strong handles for easy over-the-shoulder carrying
Budget-friendly and suitable for a wide range of marketing activity
Wide range of customisation options
Other Important Information:
Supplied in polybags and then recyclable cardboard boxes
Please note: Full-colour transfer tote bag printing may leave an outline of 2mm around all edges. Our printer will endeavour to match this but due to bag textures, this will never be exact and may be visible. On higher quantity orders (5,000 units or more), delivery will be via a pallet; please contact us if you are unable to accept pallets at your delivery address.
*Ounces (Oz) refers to the weight of cotton spun to create each square yard of the base material. It's a measurement of fabric density and not the actual weight of the branded tote bag itself. The higher the oz, the thicker/denser the product.
Product managed by
Adam has been leading the Product team for over 18 years, during which time he's built up an enviable reputation as one of the industry's most trusted authorities on promotional merchandise. As well as supplier relations, product sourcing and pricing, Adam is also responsible for ensuring our promotional merchandise is presented on the website in the most effective manner. His expertise makes him the go-to person on the team for spotting merchandise trends and he's highly experienced in identifying the best branded products to meet our customers' needs. When he's not working, Adam enjoys travel, electronic music and all forms of cinema.