Processes Explained
Ordering
Ordering is easy, having identified the products you wish to purchase and decided upon the artwork that you require on the products, please then complete the "Rapid 1 hour quote" button on the relevant product from the website, we will then email you the prices (with no hidden charges), payment details, and estimated delivery date. Simply reply to your quotation confirming you would like to order along with your chosen payment option and send back to us with your artwork and we will do the rest.

N.B. If your organisation requires you to provide a purchase order it is your responsibility to provide this before the order is processed. Only persons authorised to place orders should do so.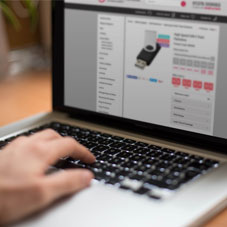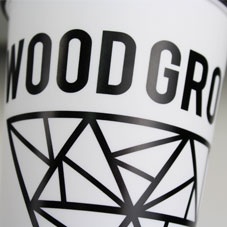 Screen Printing
One of the most common print techniques where ink is transferred through a screen (stencil) that is stretched over a frame. The screen is coated with a photo-sensitive emulsion and your image is burned onto it with an ultra violet light. The ink only passes through the area that consists of the logo. The item to be printed is placed under the screen frame and ink is applied to the top which then has pressure applied to it which allows the ink to pass through the mesh that has image part on it. A new screen frame is made for each colour that is to be printing and each colour in the logo is printed separately. When decorating using this process Pantone colour matching is possible.
Foil Blocking
A blocking die is created using the logo required then a layer of foil is placed between the die and the product, heat and pressure is applied which allows the foil to adhere to the product. This method of branding is commonly used on leather goods. It is not suitable for multicolour printing or designs with very fine detail. Pantone colour matching is not available with this method.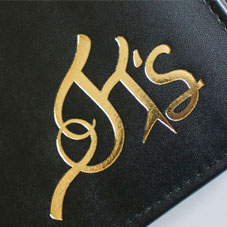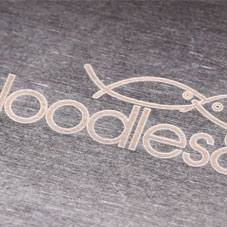 Laser Engraving
A permanent, unchangeable and precise personalisation is obtained with laser engraving on different types of material although the best results are seen on metal products. The laser technique is where the surface of the branded item is eliminated and the colour of material below determines the colour of the personalisation.
Embroidery
This process allows multicolour decoration of flexible fabrics by using a needle and threads. The calculation of costs is based on how many stitches are required to recreate the branded logo. Pantone colour matching is not available but close colour matches are possible from the multitude of thread colours available.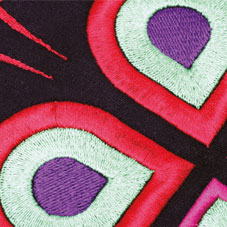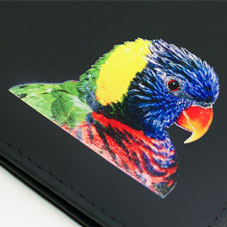 Digital
There are a number of different digital printing techniques, the most popular being Direct Digital and Digital Transfer. Direct digital printing uses modern inkjet technology to fire microscopic droplets of ink directly onto the surface of the product. This allows an almost unlimited range of colours, shades and gradients. In digital transfer printing, images are printed onto a specially formulated film and then heat transferred from the film to the product surface. This method allows photographic-quality full-colour reproduction and is especially useful for wrapping prints around curved edges. Digital printing is ideal for lower runs when you need to print in full colour as other routes can be prohibitive.
Print Position
Please indicate if you have a preferred position that you would like the item marked. For example a folder you may want to have it printed bottom right hand corner or centered. If you have a preference please indicate or leave blank and we will print in the most suitable position for your product and your design.