What is promotional merchandise and why is it so effective?
Promotional merchandise, promotional products, promotional items, promotional gifts… Whatever you want to call it, there's no getting away from the fact branded merchandise items are usually high-impact, low-cost items that are printed with a company logo, contact details or straplines to help accentuate a marketing campaign or amplify a giveaway promoting a brand, product or event.
But does it actually work?
In a word, 'yes'. Sure, you're probably thinking that we would say that - and yes, we would 100% back promotional merchandise as the most effective marketing tool a business can have to help generate awareness for itself.
However: there are a lot of important stats that support our belief, with research from the British Promotional Merchandise Association (BPMA) uncovering some interesting stats about consumer attitudes towards branded merch.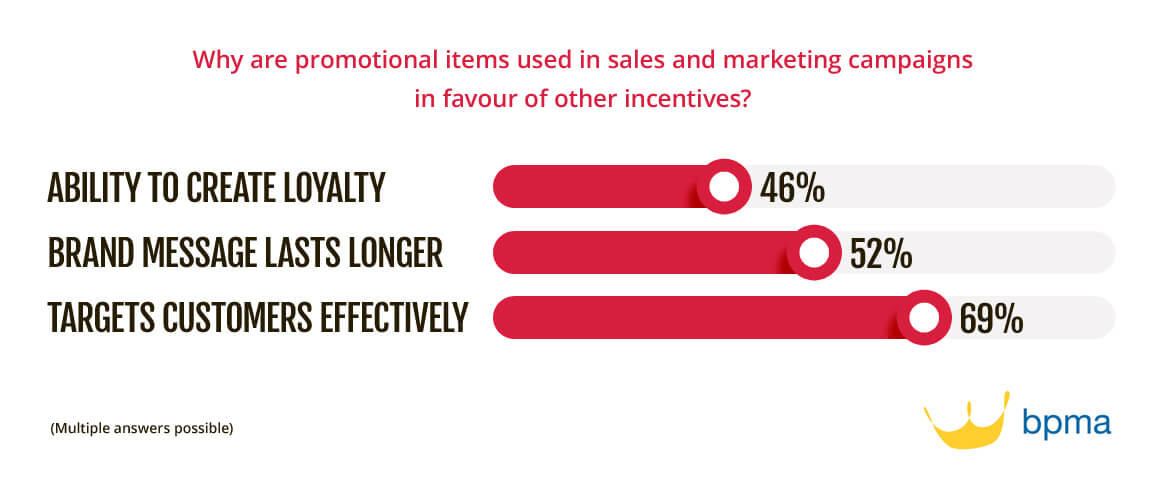 Asking buyers and marketeers about why they incorporate promotional merchandise into their marketing plans, the BPMA found 69% of the professionals quizzed said they believed it 'targets customers effectively', with 52% believing it helps a marketing message 'last longer'.

And what about their reasons for using it? According to the study, 63% rely on promotional merchandise for 'brand awareness and rebranding', with almost three-quarters revealing they use it at conferences and exhibitions to help generate brand awareness. Reasons for using promotional merchandise include 'causing awareness' and because 'promotional merchandise is often highly-effective for getting attention and driving sales'. And what more could you want for your business than that?

The PPAI (Promotional Products Association International) also published a survey on the whats, whys and hows of promotional merchandise, with 96% of the buyers quizzed revealing they considered branded products to be an effective form of advertising.
When do brands use promotional products?
Close to three-quarters (68%) of the people quizzed said they are most likely to use promotional items as part of a new marketing initiative. Events such as trade shows, corporate seminars and conferences are all considered to be the best time to use branded products, with around half of businesses using their promotional items in business meetings, during sales presentations or to send out directly in the post.
Quality (73%), type (63%) and cost (55%) were revealed as the three biggest influencers when buyers were quizzed on what steers their purchase options, with eco-friendliness another important factor for consideration.
Why are promotional items so effective?
According to the Advertising Speciality Institute (ASI), the promotional products industry is thriving because branded items such as hats, T-shirts and bags are "travelling advertisements that leave a lasting impression".
An ASI Industry Study in 2016 calculated the number of impressions (or views) each promotional product receives based on how long an item is retained and how many people come into contact with that item on a monthly basis; the figures are impressive, with branded clothes, bags and pens in the Top 5 on both sides of the pond. Calendars made the Top 5 in London, with caps being more popular in the US.
When asked to rate the popularity of up to three promotional items received over the prior 12 months, pens were the most popular item among UK respondents, with t-shirts, calendars, bags and drinkware completing the top 5.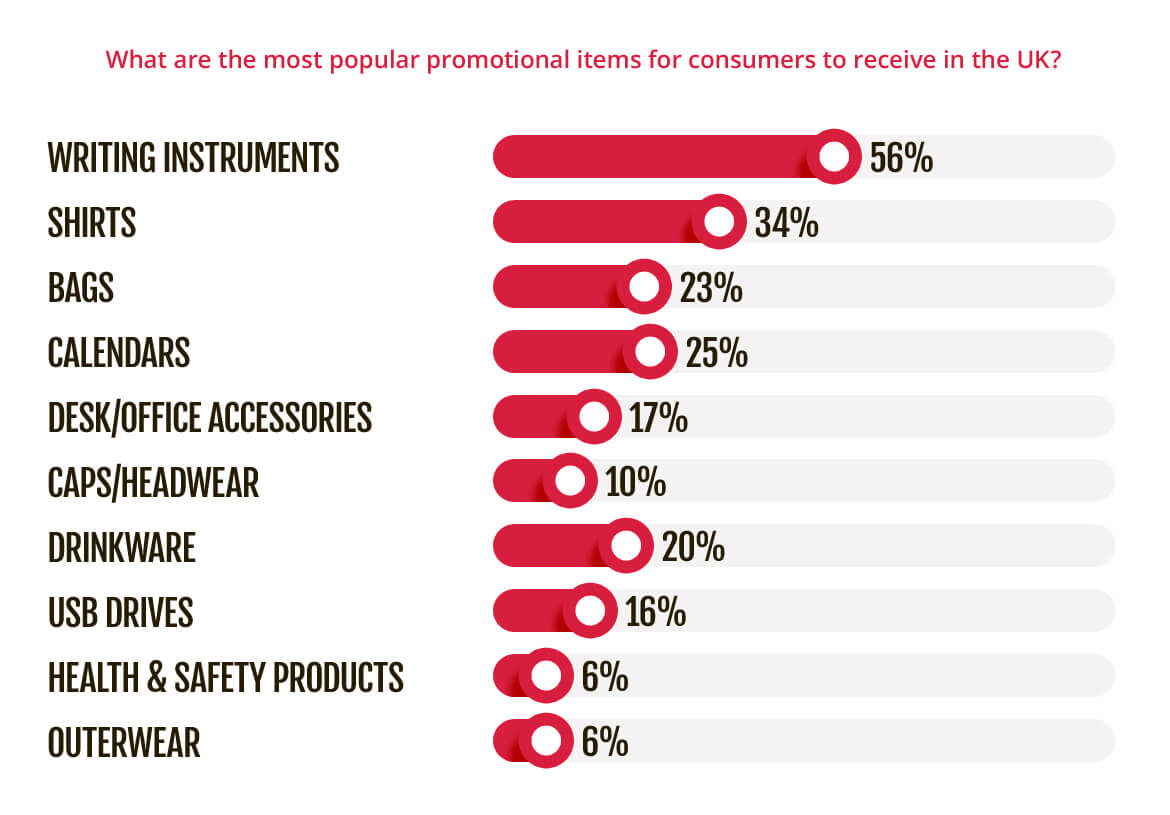 Across all the countries surveyed, 'useful' was the top reason for keeping a promotional product, so if you're considering adding a promotional product to your marketing or direct mail campaign, consider your audience demographic and what they would most value.
A case in point
If you needed any further convincing of the power of promotional merchandise in building your brand, surely the rise of Donald Trump from TV personality and business tycoon to President of the United States of America is a case in point. During his presidential campaign, Trump spent $3.2 million just on his red "Make America Great Again" caps. Once in office, he spent $2.4million on t-shirts, mugs, banners and stickers and another $728,000 on caps in a single month after his election according to figures released by the ASI.
In fact the Trump campaign spent far more on promotional merchandise than it did on more traditional areas such as polling, TV advertising or campaign staffing – and way more than the Clinton team – while his total campaign spend was only $33.6 million compared to Hillary Clinton's $176.2 million, so it's certainly feasible that Trump's investment in what political insiders refer to as "collateral" helped him win the hearts and minds of the people where it mattered most.
And thinking about news coverage of the Republican rallies around the Midterm elections, it's clear that the White House is still investing heavily in those "Make America Great Again" baseball caps. How much might that have cost in advertising revenues to get the same level of brand promotion into homes across America? The ASI puts the cost per impression at 2.5 cents for primetime TV and just 0.7 cents for a promotional item! In short, promotional merchandise targets customers effectively, ensures brand messages last longer and creates loyalty at a low cost per impression.
Here at Total Merchandise we have been living and breathing promotional products for over 14 years and pride ourselves on the quality of our merchandise, our competitive prices and our customer service. We are also continually adding to our range of environmentally friendly and recycled products, as well as vegan-friendly alternatives to leather.
If promotional merchandise is part of your future marketing mix, we'd love to help you put a shortlist of potential products together so give us a call on 01376 509092.
---
Who's who in the industry?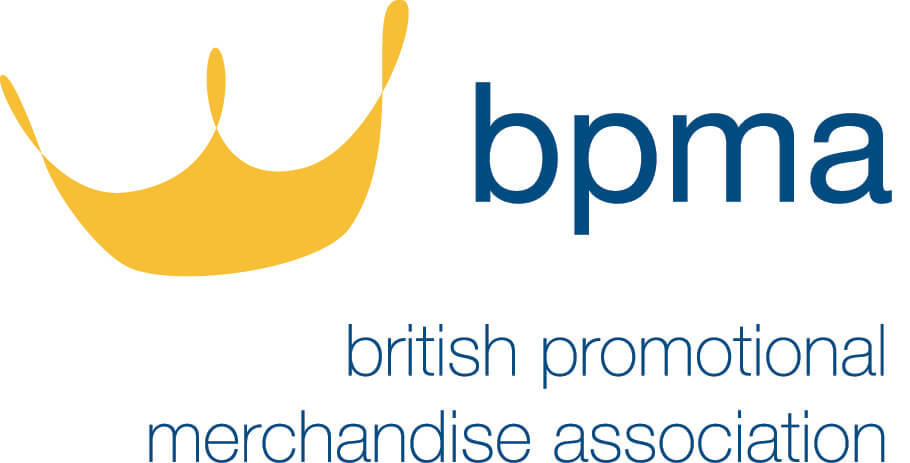 Established in 1965, the British Promotional Merchandise Association (BPMA) is one of the UK's leading industry bodies dedicated to promoting best practice around the sourcing, manufacturing and distribution of promotional products. With more than 600 members, the BPMA is a creative and vibrant organisation setting the benchmark for expertise, quality and professionalism across the promotional marketing industry.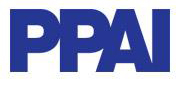 Since 1903 – when a dozen promotional products manufacturers decided to form an industry trade association - the Promotional Products Association International (PPAI) has been the trusted authority in the promotional products industry, delivering essential knowledge, resources and community to ensure to success of its members. It currently has over 15,000 members worldwide, including those who manufacture, import and resell promotional items, as well as the promotional products industry itself.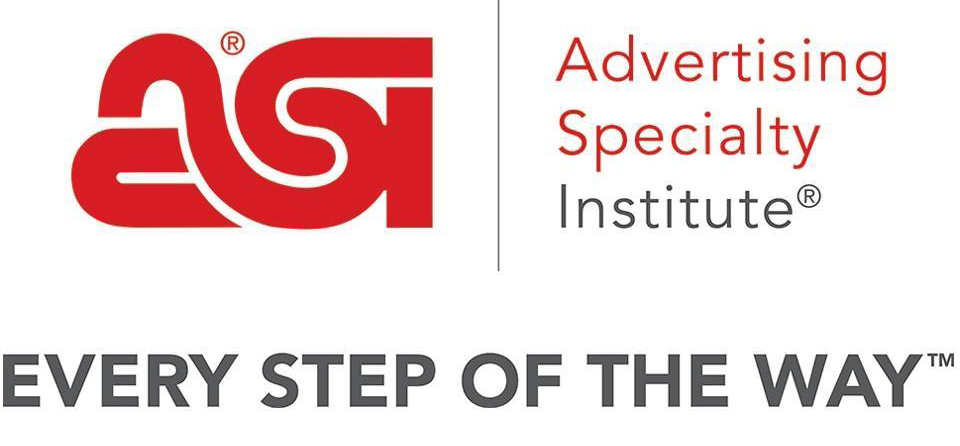 Launched in 1950, the Advertising Specialty Institute (ASI) is the promotional merchandise industry's largest membership organisation. The ASI offers media, technology, marketing and education to help cultivate success and community. Members of the ASI include both manufacturers and suppliers of promotional products, with the organisation citing its mission as being 'the trusted partner of the promotional products industry by fostering its success every step of the way'.
Written by
As our co-founder and Systems Director, David has over 15 years of expertise within the promotional merchandise industry, with a specialist focus on our systems and processes. Under the guidance of David and the other co-founders, Total Merchandise has become one of the UK's leading suppliers of promotional products. With his finger on the pulse of both the industry and in-house activity, David oversees technical operations and prides himself on the 5* experience we offer suppliers and customers. Passionate about photography and off-road driving, he can often be found with his camera in hand or listening to a wide range of music genres.