The Total Merchandise Eco Hub
Businesses across the UK – and around the world – are working hard to do what they can to help the environment. From FTSE 100 organisations to kitchen table start-ups, we all have a vital part to play in ensuring we're doing what we can to help the planet, via everything from in-house recycling practices to promotion methods.
When it comes to generating awareness for your business in an eco-minded way, Total Merchandise is here to help. As well as stocking hundreds of eco friendly promotional products, our Eco Hub is here to offer you a wide range of information to help you make informed decisions and perhaps even motivate you to develop your business' green-living practices.
From our glossary of basic key terms through to the eco-related events throughout the year your business can get involved in, we've collated a wide range of information that will hopefully inspire and inform you.
Eco Promotional Product Categories
We have various categories of products that might prove useful for helping you match your eco friendly promotional merchandise requirements. With hundreds of green-living themed products – that boast eco credentials either in full or in part - we're confident we can help you find the perfect item for your business. Need some help? Get in touch via info@totalmerchandise.co.uk or on 01376 509092 – our friendly and experienced team will be happy to advise.
We're not saying we've got it nailed and nor are we saying we know it all. But as the UK's leading suppliers of promotional products, Total Merchandise is keen to get involved in the conversation and help illustrate to our customers how they can, too. Much like you, we're trying our best to do our bit - we're all in it together, after all.
Menu
Eco Friendly Glossary
Understanding some of the terminology relating to eco-friendly practices can be confusing. Our definitive glossary of eco-friendly terminology is here to help you understand the green living benefits of the products you're considering, as well as get an understanding for some of the other words and phrases you might see in relation to our eco-friendly products.
The Basics
Carbon footprint
A business, object or individual's carbon footprint is the measure of the impact they have had on the planet in terms of the quantity of carbon dioxide that has been produced by their activities. For example, heating a home with coal results in the production of carbon dioxide; driving to work (rather than cycling or walking) can also contribute towards an individual's carbon footprint. Products that travel further distances or require more packaging are typically considered to have a larger carbon footprint than an item that is produced locally or has sustainable qualities.
Corporate Social Responsibility
Corporate social responsibility (CSR) is a means of self-regulation that businesses and organisations undertake in order to demonstrate that their company and employees are positively contributing to society and ethical practices.
Ethically Sourced
If your promotional product is made from a material that is ethically sourced, it has been obtained via means that are both eco-conscious and responsible, and that the workers involved in its creation have been treated fairly.
FSC Certified
The Forest Stewardship Council (FSC) is a non-profit that operates around the world, ensuring responsible forestry. The FSC certifies forests across the globe in order to guarantee that they meet the highest environmental and social requirements. If a product is FSC Certified (such as our FSC Wooden Pencil, for example), it has been made out of timber, paper or cork sourced from maintained forests that meet the criteria of certification.
Green-living Practices
Improvements made to the way an individual, household or organisation uses natural resources or implements eco-minded processes. For example: making a conscious effort to recycle, or to swap single-use products for reusable alternatives.
UK-Made
If a product is referred to as 'UK-made' or 'Made in the UK', it has been crafted within the UK.
Browse our range of UK-Made Promotional Products.
Return to the top of the page
Eco-Related Processes
Biodegradable
Biodegradable promotional products such as our 500ml Biodegradable Sports Bottle can decompose naturally once they have fulfilled their purpose. This can help to reduce landfill; biodegradable plastics also produce significantly less in the way of carbon emissions during production
Browse our biodegradable merchandise ideas.
Compostable
If a product is compostable, it can disintegrate into soil without leaving toxic matter behind. This process will typically take around 90 days.
Browse our range of compostable promotional products.
Recyclable
An item that can be safely recycled (in full or in part) once it has fulfilled its purpose and where facilities allow – there is a variety of recycling grades. Some products might require disassembling in order to ensure they can be recycled.
Browse our range of recyclable promotional products.
Recycled
The process of turning waste into reusable materials; glass, paper, plastic and metal can all be recycled. Recycled promotional products will have been constructed – whether in full or in part – from recyclable materials.
Browse our range of recycled promotional products.
Reusable
An item that offers the user functionality multiple times and eliminates the need for single-use alternatives.
Browse our range of reusable promotional products.
Single-Use
An item that is capable of performing a function once before being discarded.
Sustainable
A substance or material that can be maintained constantly at a certain growth or production rate. Sustainably sourced materials include bamboo, straw and wool.
Return to the top of the page
Common Eco-Related Materials
Aluminium
The most abundant mineral on the planet. Strong yet also malleable, it's a light-weight material that can be used to create everything from water bottles to music speakers; it can also be recycled if clean. According to aluminium.org, around 75% of all aluminium ever produced is still in use today.
Bamboo
A sustainable natural material that can grow in a range of climatic settings. Technically a type of grass, it's strong and highly durable.
Browse our range of bamboo promotional products.
Corn Starch
A polymer that looks exactly like 'normal' plastic but is entirely biodegradable and compostable. Corn starch plastics are sometimes known as PLA plastics, as polylactic acid (PLA) can be made from corn starch.
Hemp
A sustainable material that is made from stem fibres of the cannabis sativa plants. Typically used in the creation of rope, hemp is widely recognised as an incredibly strong and versatile natural material.
Jute
A sturdy and sustainable material that is commonly used in the creation of bags and sacks; sometimes referred to as hessian.
Natural Cotton
Cotton that is typically unbleached and ethically sourced.
Browse our range of cotton promotional products.
Non-Woven Materials
Designed from staple fibre and long fibres, and typically created via chemical, heat or solvent-based treatments.
Organic Cotton
Typically grown naturally without the use of synthetic chemicals, such as pesticides or fertilisers. See also: natural cotton.
Polyethylene Terephthalate (PET)
A durable and recyclable plastic that is used in the design of water bottles and food jars. PET is lightweight, meaning PET products are usually lighter to transport and require less packaging, thus helping to reduce the associated carbon footprint. See also: RPET.
PLA Plastics
Polylactic acid (PLA) plastics are made from corn starch. PLA is biodegradable and recyclable, with the option to melt it and reshape it without damaging its properties. It is also created from renewable resources and is almost carbon-neutral.
Polypropylene
The second-most widely used plastic, often using in packaging and labelling. Widely recyclable and nicknamed 'curb-side plastic'.
Recycled Polyethylene Terephthalate (RPET)
Often used to make drinks containers, umbrellas and toiletry bags. See also: PET.
Recycled Factory Waste
Excess material from factories that can be recycled and used to create other products.
Sugar Cane
A perennial grass and by-product from the processing of cane sugar. Sugar cane stalk was once just thrown away but is now increasingly being used to create products.
Wheat Straw
The stalk that remains when wheat grains have been harvested. Once considered a waste product, wheat straw is now a popular eco-friendly material that can be used as an alternative to plastic.
Return to the top of the page
Reasons For Your Business To Consider Going Eco
There are all sorts of benefits for your UK business to consider choosing eco-friendly promotional products, as well as adopting green-living processes on a day-to-day basis, too.
For one thing, there's never been a more pressing time to get involved in the conversation and lead by example. In theory, we all – as individuals, households and businesses - have a role to play in helping the environment. No matter how small the action might feel, it can all add up to positive change. Sure, putting your plastic water bottle in the office recycling box rather than the dustbin might feel inconsequential but small actions can add up to big changes.
A few quick stats for your consideration…
An estimated 13 billion single-use plastic bottles are discarded in the UK each year. According to Recycle More, 25 of these bottles could be recycled into a fleece jacket, whilst recycling a single bottle can power a standard light bulb for up to six hours.
Almost three-quarters (73%) of litter on beaches across the globe is plastic. That includes drink bottles, food wrappers and carrier bags.
On the subject of plastic carrier bags - and on a more positive note - sales of single-use plastic carrier bags have dropped drastically across the UK since the introduction of the pay-per-bag charge.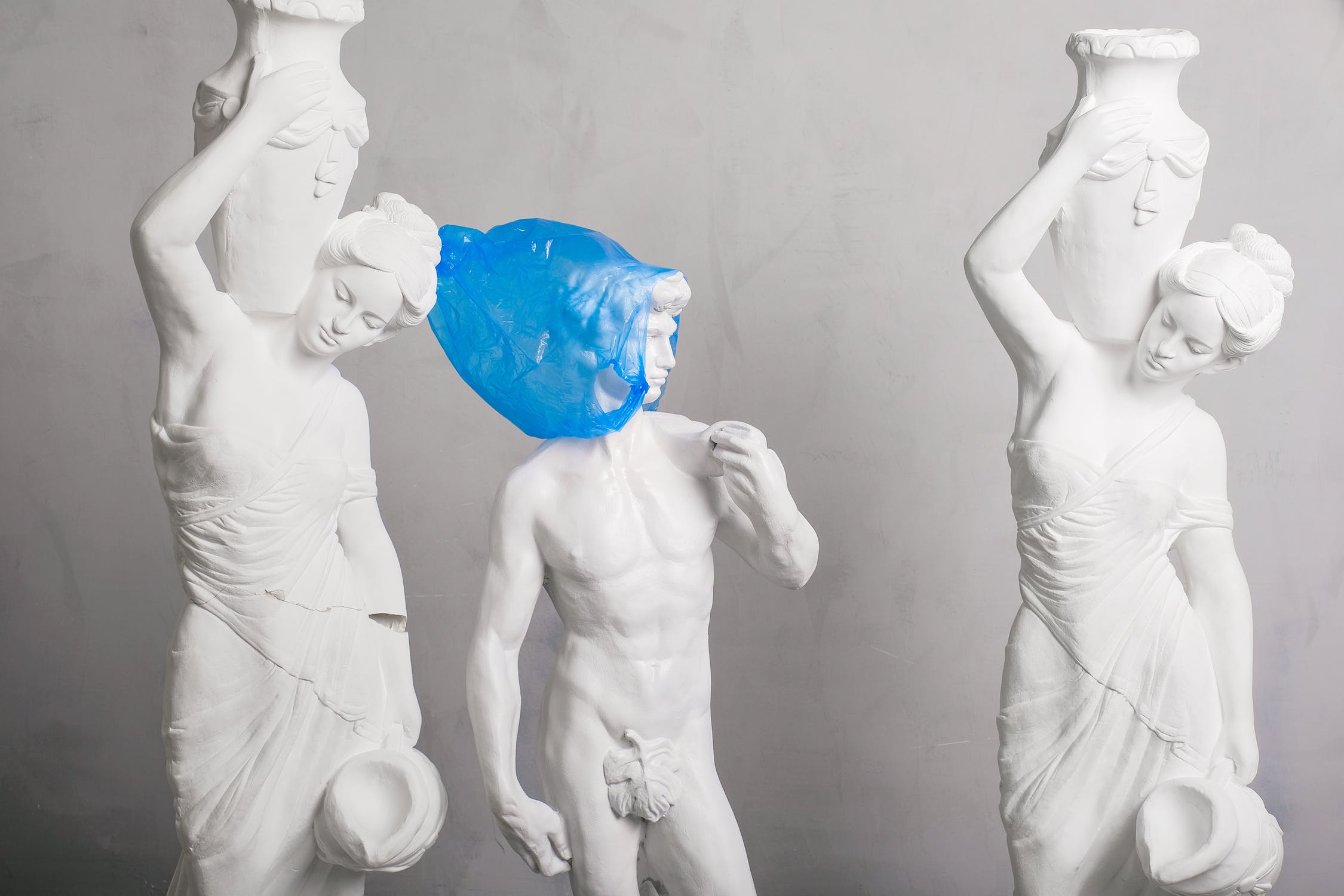 Choosing to adopt more in the way of eco-minded practices is also a great demonstration of your business taking its corporate social responsibility (CSR) seriously. CSR is a means of international private business self-regulation that aims to ensure businesses make contributions towards goals such as ethical practices, staff wellbeing and charitable endeavours. Showing that your company is adopting a practical, hands-on approach to eco issues is a brilliant means to encourage customers and colleagues to consider doing the same.
Opting to go eco - whether by choosing eco-friendly promotional merchandise or developing better in-house processes around recycling, for example - is also a great talking point.
Starting conversations with colleagues and customers via eco-friendly promotional products is a tactile means of showing that your business is taking pressing environmental issues seriously, including the part it has to play in being a role model within its industry and business as a whole. Encouraging customers to drink their morning flat white from branded travel mugs, for example, rather than throwaway paper cups, is a subtle way to demonstrate how easy it can be for individuals to make a positive difference.
(And even more so when you consider that approximately 2.5 billion paper coffee cups are discarded in the UK alone each year.)
Your business' eco-credentials can also help to influence whether or not people want to work with you. A study shared by CONE Communications found almost two-thirds of people within the millennial age-bracket would prefer not to work for a business that didn't take its social responsibilities seriously. Similarly, 94% of people who fall into the Generation Z demographic believe that businesses should not be afraid to address important societal and ethical issues.
Return to the top of the page
Easy Changes Your Business Can Make To Be More Eco-Minded
Small tweaks to the way your workplace runs really can add up – and it's easy when you know how! Browse our quick ideas below for an inspiration fix that you can start applying today.
Give staff branded water bottles or promotional metal travel mugs. As well as flaunting your logo, they'll also eliminate (or reduce, at least) the need for single-use plastic bottles or throwaway paper cups.
If you manage a shop or boutique, consider switching to an eco-friendly alternative in lieu of traditional plastic bags. A promotional cotton tote bag, for example, will generate awareness for your brand long after you hand it over, whilst a sturdy shopper, printed with your logo, could be made from sustainable jute.
Improve the recycling system your office has in place – and if you don't have one, look into how you could get one set-up. Offer staff some sort of small incentive to take charge of recycling activity and ensure that paper, plastic and so on are gathered and collected as they should be.
Return to the top of the page
Eco Themed Events Your UK Business Can Get Involved In
There is a huge range of eco and environmental-themed awareness days, weeks and months, ranging from global awareness drives to UK-set occasions. Whether you have a specific interest in a certain eco topic (such as animal conservation or cleaning the oceans) or want to get involved from a more general viewpoint, there's no better way to make your business a part of the action.
Whether you hold office fundraisers, subtly incorporate them into upcoming marketing campaigns or simply use your corporate clout to generate awareness for the causes they're promoting, there is a huge range of environmental awareness days, weeks and months that your business could get involved in.
We've compiled some below for your immediate reference, along with the months they usually take place in. But there are many, many others – if you search for the topic you're particularly interested in, there's bound to be an event linked to it. And if there isn't, why doesn't your business lead the way and launch your very own awareness drive for it?
Return to the top of the page
Written by
With over a decade in print and digital journalism, Katie possesses a wide skill-set that incorporates everything from SEO to PR. Joining the team in early 2019, her expertise lies in writing sparkling copy about promotional merchandise and related topics, as well as managing social media activity and developing creative solutions to keep the Total Merchandise brand at the forefront of people's minds. With a background that includes event-planning and volunteering for charitable organisations, she has a first-hand appreciation for the needs and questions a customer might have when acquiring promotional products for their organisation. In her spare time, she loves reading, going to the cinema and learning to cook.