Breaking news, people: we're proud to announce that Total Merchandise has become one of the UK's first promotional product distributors to sign the StepForward Pledge.
The StepForward Pledge is an initiative from our industry body, the British Promotional Merchandise Association (BPMA). In the BPMA's own words, it's an "initiative [that will help] members take proactive steps to improve their sustainability performance, accelerating the pace of change towards a more sustainable future for our industry".
---
READ MORE:
---
So what does that mean?
It's a demonstration of our desire to make positive improvements across our business, with areas of focus (among others) including our product range, team wellbeing and community engagement.
In short, signing up to the Pledge is a fantastic way for us to consider how sustainably we operate, identify areas of improvement and track progress as we work towards a number of goals.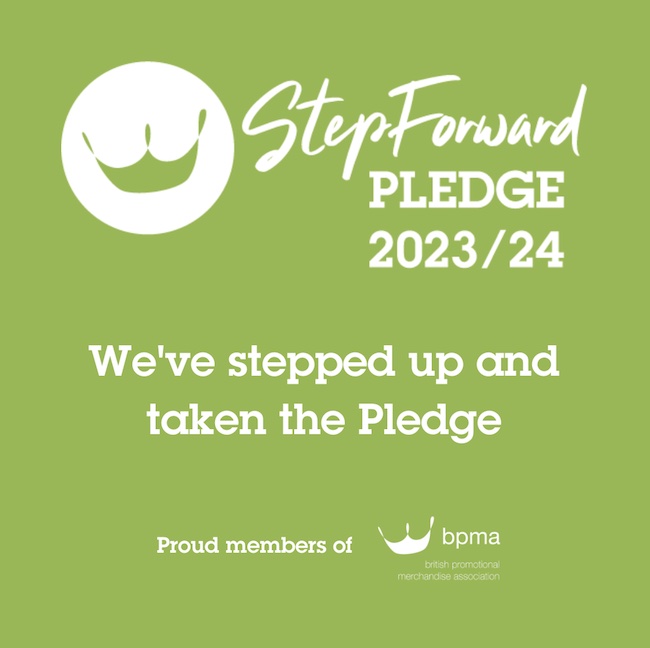 "This is an important initiative for us both as a company and as an industry," says TM co-founder and Sales Director Jay. "As a business, we do our utmost to be as environmentally and socially aware as we can in all aspects of how we operate at our Colchester headquarters. This extra layer of accountability will serve as a useful tool to help us monitor progress and see what further improvements we can make to ensure we're progressing with our environmental and social goals."
(Turn to page 20 of the May/June issue of Product Media magazine for more of Jay's thoughts on sustainability.)
Michelle, our co-founder and Head of Finance, agrees, adding: "The opportunities this presents us over the coming months and years are fantastic. Agreeing to the Pledge has given us plenty of food for thought and we've already identified a number of actions that our team will start rolling out imminently."
What does it mean for our customers?
By signing the Pledge, we're showing our willingness to annually assess the progress that has been made in reaching our goals.

So, when you choose to work with us, you can be confident that you're working with a business that is actively doing what it can to make a difference. We're not just ticking a box and we're not ignoring the issues at hand. Rather, we're collaboratively endeavouring to achieve our targets - and we're very, very excited about it.
Jenny Dawes, Sustainability & Compliance Manager at the BPMA, notes: "The BPMA applauds and appreciates how committed members like Total Merchandise have been so far in driving positive change which is essential to support the planet, combat climate change and help deliver a sustainable future for our industry."
Signing the Pledge comes as Total Merchandise begins to reflect on what's been a highly successful 2023, with expansion across the business and many opportunities lying ahead for 2024.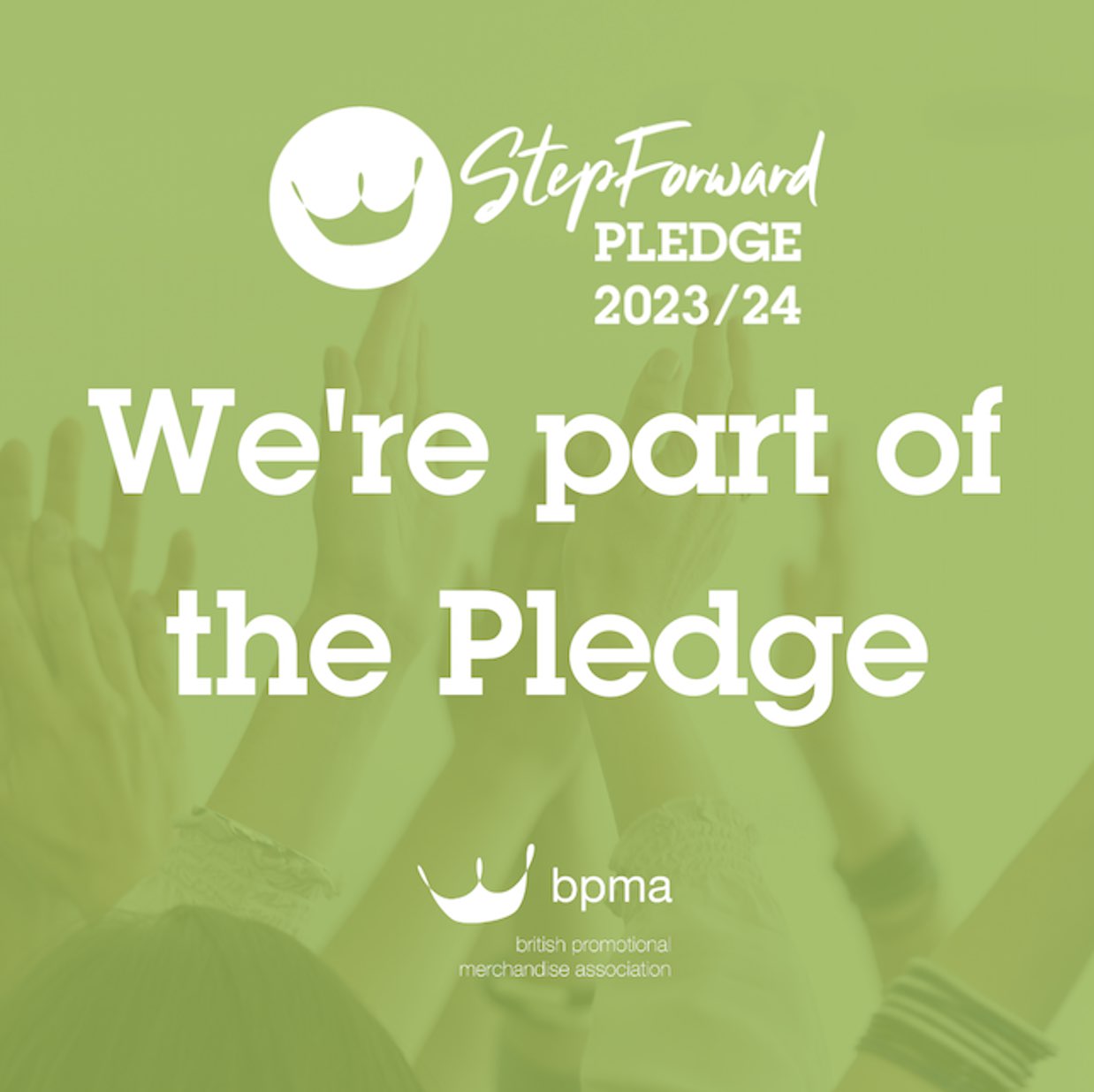 "After a brilliant 2023, we're looking ahead to a very exciting new year," says Dave, our co-founder and Systems Director. "We've got lots of projects in the pipeline and are delighted about the direction things are moving in. Our team is stronger than ever before and we can't wait to see where we'll be this time in 12 months, both in terms of the Pledge and the business in general." So watch this space!
Our Product team is constantly adding to and expanding our range of eco-friendly promotional merchandise. Can't find exactly what you're looking for? Just let us know by calling our friendly and experienced Sales team on 01376 509092 or by emailing info@totalmerchandise.co.uk - we'd be more than happy to help.