Promotional Drinks
Drink to Your Promotional Marketing Success
Treat your customers to promotional drinks as part of your next marketing campaign. A great way to promote your company brand and help customers to drink the recommended 6 to 8 glasses of fluid, which can include water, tea, coffee and sugar-free drinks. Branded bottled water with a full-colour wraparound label, cans of promotional energy drinks or branded tea bags are versatile branded drinks products that are suitable for almost any audience. For the best UK prices for branded drinks and bottled water, get in touch with us today.
Items 1-25 of 25 results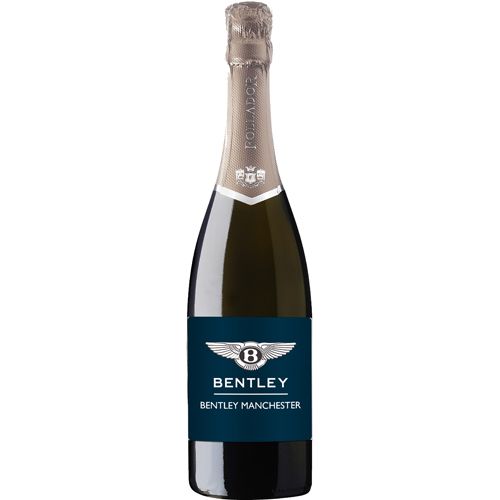 Brand Awareness With Every Sip With Branded Bottled Water
Encourage staff to stay hydrated and improve productivity throughout the day with promotional water. Bottled drinking water will fit into standard vehicle cup holders making them great for sales staff or engineers, and slot easily into a backpack or document bag for the daily commute. When personalised with your company logo, they also have the ability to advertise your business wherever they go, with every sip.
Whether you giveaway promotional water at events, conferences or meetings, customised water bottles are a fantastic way to guarantee maximum brand awareness. Take our Eco Aluminium Bottled Water, for example, this is the perfect custom bottled water for handing out at events.
Budget To Luxury, We Have Branded Drinks For Any Campaign
Or for something a little more exciting, or a touch of luxury for your VIPs, you can show your staff and customers how much you value their loyalty with bottles of promotional beer, wine or Prosecco.
Add etched glasses to a bottle of their favourite tipple with one of our luxury alcohol gift sets at prices that needn't break the bank. Perfect for business milestones, personal birthdays or anniversaries, even key calendar dates such as Christmas or Valentine's Day. Choose from miniature bottles of Bells Whiskey with an etched tumbler or mini promotional Prosecco with etched crystal champagne flute. Our luxury gift sets are supplied in blue satin-lined gift boxes and can include a range of different alcohol brands – just ask our friendly sales team for details and costs. Flutes, glasses and tumblers can be etched with your company logo and quantities start at just 10 units for even the smallest of businesses or campaigns.
Heat Up Your Marketing With Branded Tea Bags
We also offer a range of promotional tea bags including branded envelopes or tags in either classic English Breakfast Tea or Green Tea as standard, although we can also source specialty teas too. Our tea bag lead times vary depending on which product you choose, so if you're planning a National Tea Day promotion on April 21st, make sure you request a quotation in plenty of time.
To cover all bases, perfect for hotels, university freshers' week, travel companies or office-based staff, why not invest in one of our tea and promotional coffee Refresher Packs which include a mix of tea, coffee and biscuits in individual packs? There's even a hot chocolate refresher pack with marshmallows, all encased in your company's corporate colours and contact details, could tick all the boxes for your next marketing promotion. Easy to mail out, for face-to-face promotions or giveaways too.
For That Extra Touch, Choose Our Award-Winning Promotional Wine
Total Merchandise is working with award-winning winemaker Andrew Peace to offer promotional white wine such as his Gold Reserve Chardonnay with notes of tropical fruit and citrus with a full-colour printed label to personalise your message to your customers and key stakeholders. If you prefer the warmth and depth of a red, we have an award-winning Andrew Peace Shiraz promotional red wine which can be personalised with your company name and logo. Available in multiples of 6, these can be used as individual gifts or displayed and served as part of a corporate event or party.
And what party would be complete without some sparkle? Promotional Prosecco or Spanish Cava is perfect for any occasion from a summer party to a business anniversary or Christmas gift printed with your company logo and strapline or message.
Accessorise with corporate printed bottle chillers, available in a range of sizes to suit most bottles or cans. Or our fantastic Neoprene Can Coolers are available in a range of 56 cool colours which can be printed in up to full colour to make sure your company stands out even in a crowd. These are great for freshers' balls, festivals, clubs and corporate events as well as trade shows, events and exhibitions.
There are lots of options available so if you'd like some help deciding which branded water or promotional drinks product is right for your company or marketing campaign, give us a call on 01376 509 092 or drop us an email.
Why not explore the full range of sweets & drinks we supply, including sweets, mints, chocolate, drinks, and snacks & sundries?
Curated by
As Product Team Manager for the past 15 years, Adam has built up an enviable reputation as one of the industry's most trusted authorities on promotional merchandise. As well as supplier relations, product sourcing and pricing, Adam is also responsible for ensuring our promotional merchandise is presented on the website in the most effective manner. His expertise makes him the go-to person in the company for spotting merchandise trends and finding the best branded products to meet customers' needs. When not at work, Adam enjoys travel, electronic music and all forms of cinema.