Afternoon Tea Boxes
Product Code: 216524
Delivered as early as 5th January
Step 1
Select your product options
Branding options (1 available)
Step 2
Select your
Everything Included
These prices include:
Logo printing costs
Delivery charges
Any additional charges
It really is everything included!
price
Your logo/artwork (optional)
View our Artwork Guidelines to see which file types are best for your branding option.
Your logo/artwork
View our Artwork Guidelines to see which file types are best for your branding option.
Click to upload
Tap to upload
No thanks, i'll do it later
Choose your delivery date
When is your delivery required?
Please select your 'Everything Included Price' before selecting your delivery date.
No hidden charges
Price match guarantee
Delivered on time

No hidden charges
Price match guarantee
Delivered on time

The
Guarantee
The best price on the market
Found it cheaper elsewhere? We'll price match on any like-for-like product.
No hidden charges
The Everything Included price we show is the price you'll pay. It really is that simple!
Delivered on time
We pride ourselves on ensuring that your products will always be with you in time for your deadline.
5 star experience
From our excellent customer reviews to our multiple industry awards, you can be confident that we're the best in the business.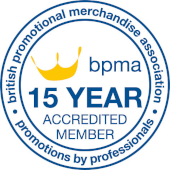 Delivered as early as 5th January
Product Details
Product Size
186 x 186 x 73 mm
Print Options
Full colour
About this Product
Our printed Afternoon Tea Boxes provide you and the recipients with some excellent bites for an afternoon tea. These promotional snack boxes are branded on the outside of the box with a full colour printed wrap to promote your brand to the users while they enjoy their afternoon tea.
Box and contents are also all from the UK, assembled in the UK with a UK printed box wrap to help support local businesses!
Each branded afternoon tea box includes:
Cherry & Sultana Scone - Flow Bag (Contains Wheat, Milk, Egg, Sulpher Dioxide)
Fruit Cake (Contains Wheat)
Milk Chocolate Tea Cake (Contains Milk, Wheat)
Mini Jam Jar
Mini Shortbread Biscuits (Contains Wheat, Milk, Nuts)
Tea (organic)
With these promotional product bundles you can be sure the recipients will have a big smile. Printed with your logo, they will also connect these boxes to your brand and your brand with positivity and feeling well cared for.
Boxes are supplied as standard in a nice pastel green colour, each a full colour printed wrap which can bear your choice of design to raise brand awareness with ease. You can offer these as resale items at catering outlets, as part of a complimentary service at Bed and Breakfasts, Hotels, Conferences and more!
These boxes also fit direct mail marketing campaigns if you would like to surprise someone and send direct to their door (please contact us for pricing on individual delivery addresses).
All items inside the box are supplied with generic labelling, only the wrap outside is branded.
Shelf life is approximately 2 months.
Contains multiple allergens, please get in touch if you need more detailed information.
Product managed by
With 12 years of experience in the promotional merchandise industry, Katie speaks with true authority about all matters related to promotional products. Her attention to detail and creative flair ensure that product details, prices, imagery and descriptions are accurate and answer all our customers' questions. Her articles and other product-related content have become truly trusted sources of information and inspiration for anyone deciding on their next promotional product order. In another life, Katie would have been a star Quidditch player.