Cycling! The two-wheeled pursuit is steadily increasing in popularity, with growing numbers of commuters opting to bike to work in lieu of driving or getting the bus.
This number is set to rise even more sharply given the recent government guidelines that suggest cycling (or walking) are preferable 'Covid-secure' methods to get to the office, in favour of public transport options.
---
RELATED:
---
And let's face it: given the choice between an overcrowded bus or feeling the great outdoors whiz past you whilst riding a bike, there's not much of a contest, is there?
With that in mind, we're confident our range of branded cycling merchandise is ideal for helping your customers and colleagues feel ready to hop into the saddle and get back to work.
The Wheel Benefits Of Cycling To Work
In light of COVID-19 and the government advising people to cycle to work (or even walk) where possible, many more of us will be hopping into the saddle over the coming months.
Riding a bike can be a scary prospect if you haven't done it in a while: from navigating busy roads (and impatient drivers!) to handling punctures and working out where you can park, there's a lot to consider when you choose two wheels rather than four. However, it's totally worth it.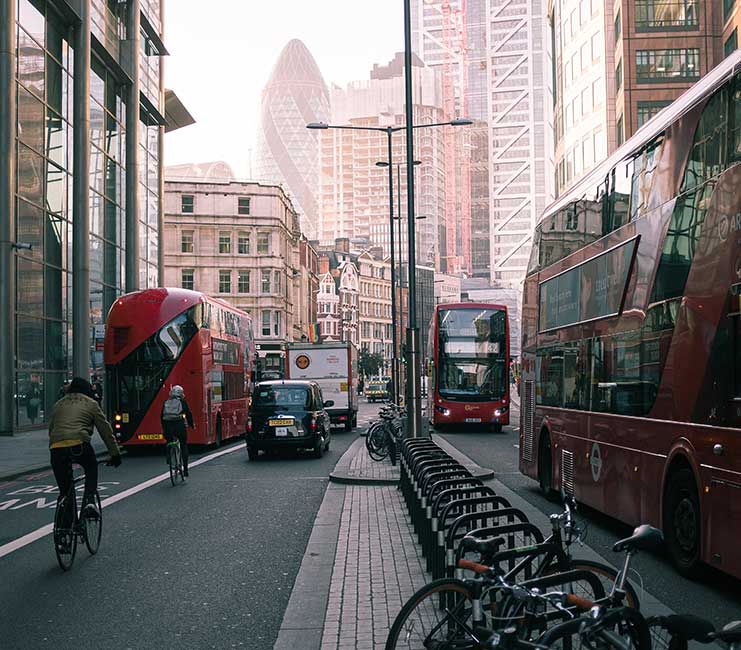 For one thing - and in light of Coronavirus - cycling to work limits the contact you have with other people. If your normal daily commute sees you squeezed cheek-to-cheek with a bus-full of passengers, chances are that riding a bike instead could be a healthier (not to mention, happier) option.
Using a pedal bike or eBike also cuts your reliance on public transport, too. Gone are the days of shivering at a bus stop or waiting endlessly for a delayed train. Rather, it's a whole new world of freedom and independence, allowing your customers to be their own bosses when it comes to route-planning and getting to and from home safely.
There's also the environmental angle to consider, with cycling widely considered to be the most eco-friendly transport option outside of walking. According to insights shared by Cycling UK, the transport sector accounted for almost a quarter of the UK's greenhouse gas emissions in 2015, and 29% of its carbon dioxide; road transport accounted for an astonishing 93% of carbon dioxide, with 62% of this coming from cars.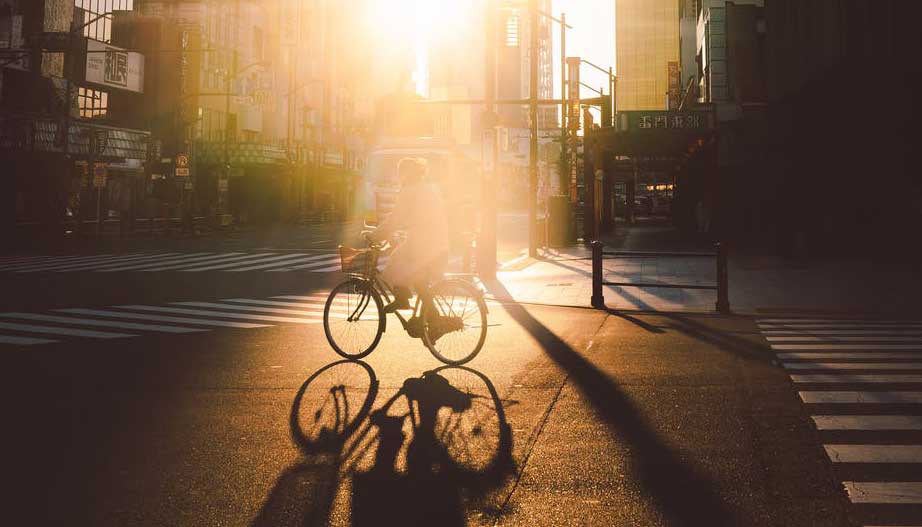 With the Climate Change Act 2008 pledging to cut reduce our greenhouse gas emissions by at least 80% in 2050, there's never been a better time to swap driving to work for cycling to work, with cycling regarded as a 'zero-carbon' transport option.
Put Your Foot To The Pedal For A New Way To Get Healthy
Granted, some commutes are so long or complex that cycling simply isn't an option. However, those customers might still enjoy it as a past-time or hobby, or even as a preferred exercise method.
After all, hopping on a standard bicycle or electronic bike can offer a range of health benefits. A fantastic form of cardiovascular exercise, cycling can improve your fitness, boost your mobility and even reduce stress.

Now you're just showing off...
The endorphin hit that we all get from doing exercise - be it biking, running, swimming, weight-lifting and so on - is proven to boost moods and lift spirits. Cycling is also a great exercise for building muscle whilst still qualifying as a 'low impact' exercise - meaning that as it doesn't involve bearing your own weight, it has less impact on joints.
In short, for people who are looking to find new ways to get fit and keep active - whilst also adhering to social distancing guidelines - cycling could prove to be a brilliant option, full of benefits.
Raise The Bar With Printed Cycling Products For Every Customer
Whether they're brand-new to biking on the regular or are seasoned cyclists, our range of promotional cycling gear is ideal for any skill-set. From promotional bike seats (printed with your company artwork) to personalised hi vis for safety, we have all sorts of cycling merchandise available for your employees and customers to use.
Read on to discover some of our favourites!
Help Customers Cover Up With Printed Bike Seat Covers
Our promotional bike seat covers are ideal for helping your customers keep their saddles dry and dirt-free. Available in a rainbow of colours, our PVC Bike Seat Covers are waterproof, meaning they'll keep the seat dry even when the bike is parked outside. Printed with your corporate logo in up to four colours, they're ideal for generating brand awareness even when the bike is sat stationery outside a workplace.
Shine Bright With Promotional Bike Lights
These logo printed bike lights are available in three different colours (red, black and white) and offer a trio of modes to help light the way for cyclists: namely, a solid light, a blinking light and a quick blink. They attach securely to the handlebars of the bike, meaning the user is that bit more visible in the dark and can also see further ahead, too.
Prep For All Scenarios With Bicycle Repair Kits
Fingers crossed there'll be no need for them - but to be forewarned is to be forearmed, so promotional bicycle repair kits could make a highly practical giveaway option.
Our branded bike repair kit contains 15 essential items to help your customers handle minor cycle catastrophes with ease. All the tools are presented in a neat pouch that's printed with your company logo, aligning your company with practicality and positivity. How's that for a wheel-y good brand association?
Consider The Journey To Work With Branded Bags
If they're starting to cycle to work, chances are your customers or colleagues will need to consider the 'bag situation'. They'll no longer be able to carry a handbag or briefcase with ease - meaning practical branded backpacks could make great alternatives.
We have a whole range of logo printed backpacks available for your consideration, with everything from city bags to laptop backpacks available. And much more!
Keep It Visible With Personalised Hi Vis
Ensure the safety of your customers by kitting them out with printed hi vis vests. Perfect for helping to ensure visibility in dark or gloomy conditions, this custom hi vis clothing is available in either yellow or orange and can be branded with your logo to either the front or the back.
It doesn't stop there! We also have promotional hi vis backpack covers, printed drawstring bags with reflective strips (in a range of colours), reflective armbands in fluorescent yellow... In short, there are all sorts of ways to max visibility for vulnerable cyclists on even the darkest of nights. 🚲
From promotional cycling merchandise to branded social distancing products, Total Merchandise has all the branded items your business could need. Need help finding a specific item? Simply contact a member of our friendly and experienced Sales team on 01376 509092 or email info@totalmerchandise.co.uk! Visit our Coronavirus Hub for more information and updates.
Main image via Pexels.