We've got some big news - massive news, in fact - Total Merchandise has just won yet another award!
The TM team are over the moon to say that we have been voted as Promotional Merchandise Distributor of the Year 2021 (£3m+ category) in the prestigious Sourcing City awards. This is the third year running that we've scooped the accolade, so it goes without saying that the whole team is immensely proud.
---
READ MORE:
---
What Are The Sourcing City Awards?
For those not in the know, the Sourcing City Awards is a glittering industry event that shines a light on the best suppliers and distributors of promotional products in the UK. A celebration of hard work, good relationships and more, this annual celebration gives the industry a chance to thank those who help make their day-to-day running that bit easier. And guess what? We won!
Scoring the top position in the Promotional Merchandise Distributor of the Year £3m+ category, we were delighted to have been chosen by our suppliers as their winner for the third year running.
It's safe to say we've been on a bit of a winning streak over the last year - as well as winning the Sourcing City accolade back-to-back, we also won in the South East Business Awards, run by NatWest and LOCALiQ, scooping the gong in the business with a turnover of £5m+ category.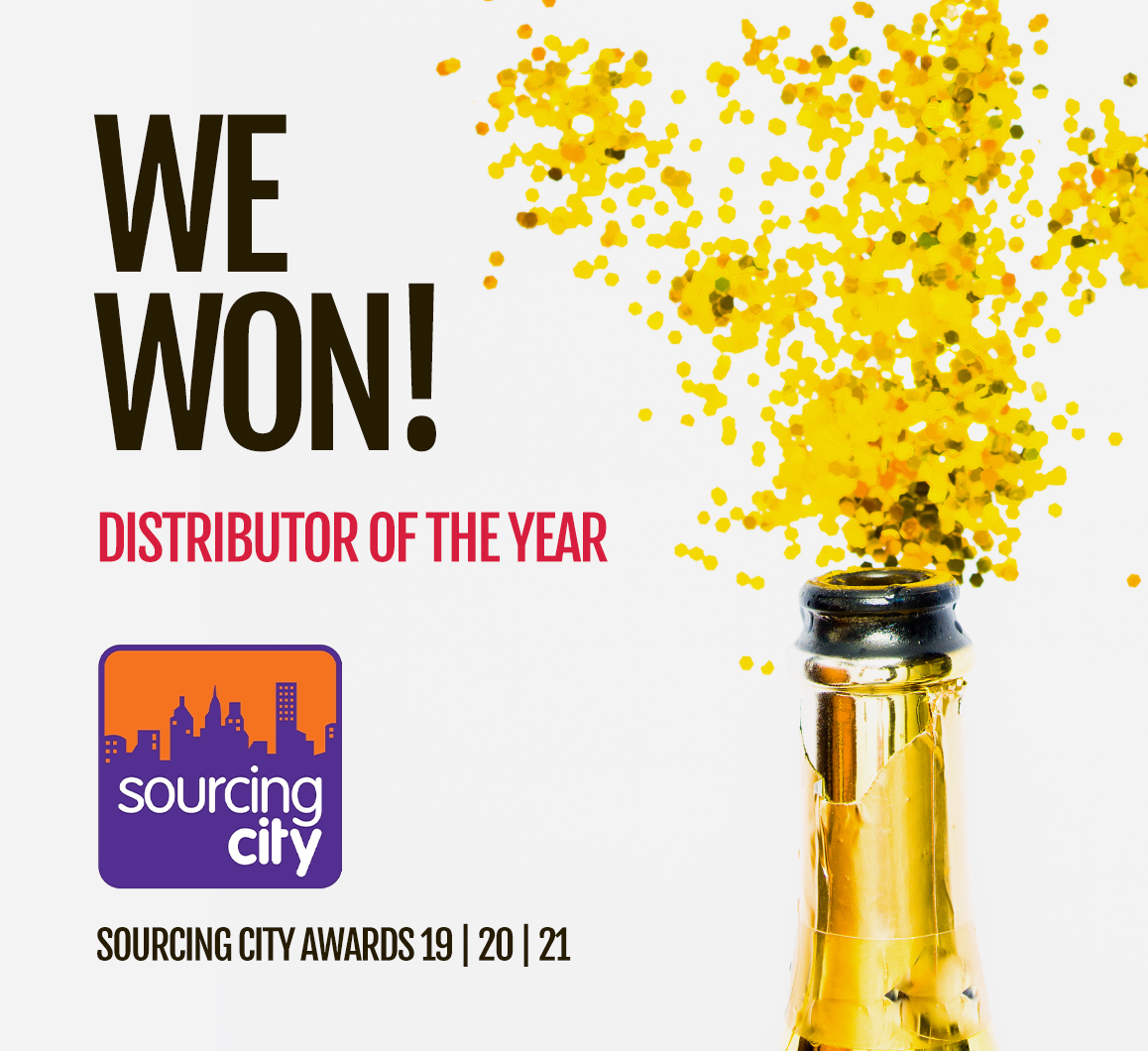 What Does This Award Mean To Us?
With the whole team still on a high from our latest win, it goes without saying that founders, Jay, Dave, and Michelle are also pretty pleased with the Sourcing City Win.
"It's a huge deal for us to win this award for the third year in the row and a great acknowledgement from our supply chain about the stellar job our sales team is doing," says Jay.
Dave agrees, adding "Super happy to win 3 years in a row! Huge congratulations to the TM team for continuing to give 110%! I would also like to thank all of our suppliers for their efforts in supporting us too."
It goes without saying that this award means a lot to the whole team at TM and it feels that much better that we get to celebrate together in the office this year.
A huge 'thank you' to everyone who voted for us and a massive congratulations to everyone who made it to the shortlist.
From logo-printed pens and branded bags to customised notepads and workwear, Total Merchandise has got everything you could possibly need and that's why we're your promotional partner. Need help finding a specific item? Simply contact a member of our friendly and experienced Sales team on 01376 509092 or email info@totalmerchandise.co.uk today.
Main image from Unsplash.