We have some very exciting news to kickstart this frosty week: we've won an award!
The Total Merchandise team is proud to announce that we have won promotional merchandise Distributor of the Year in Sourcing City's annual awards. To say we are delighted would be an understatement.
So what are the awards? In Sourcing City's own words, the accolades are 'widely recognised in the industry for showing how well both suppliers and distributors are regarded by each other, with both sides of the industry voting for the people they most respect and enjoy doing business with'.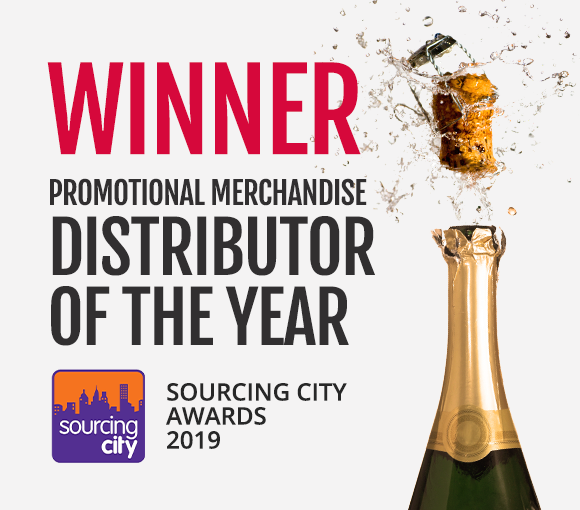 Now in its twelfth year, the event is voted for by professionals across the industry - and the fact the TM team was selected by industry peers as Distributor of the Year makes the award mean even more.
2019 has been quite the year for Total Merchandise, with the company celebrating 15 years since founders Jason O'Connor, David Stoddart and Michelle Rae Stoddart first launched the business.
Jason says: "From very humble beginnings, the last 15 years has been an amazing journey full of ups and downs. This has brought us to a point where we are recognised as one of the leading providers of promotional merchandise. This is no mean feat and we are grateful we have been able to turn a lightbulb moment into this amazing business".

Our founders, Michelle, David and Jason
This year has also seen Total Merchandise expand its headquarters in order to accommodate our ever-growing team, with just under 40 people working across departments including sales, technical, products, accounts and marketing. "Reflecting the growth of the business and the expansion of our team, the new office space marks the start of another exciting new chapter in the company's journey," says Michelle.
And of course, discovering we'd won the Distributor of the Year award has been the cherry on top of the proverbial cake.
"Winning this award means everything to us," explains David. "It shows the relationships that our experienced and friendly staff have with our trusted and hardworking suppliers pays off, with top-class customer service the ultimate result".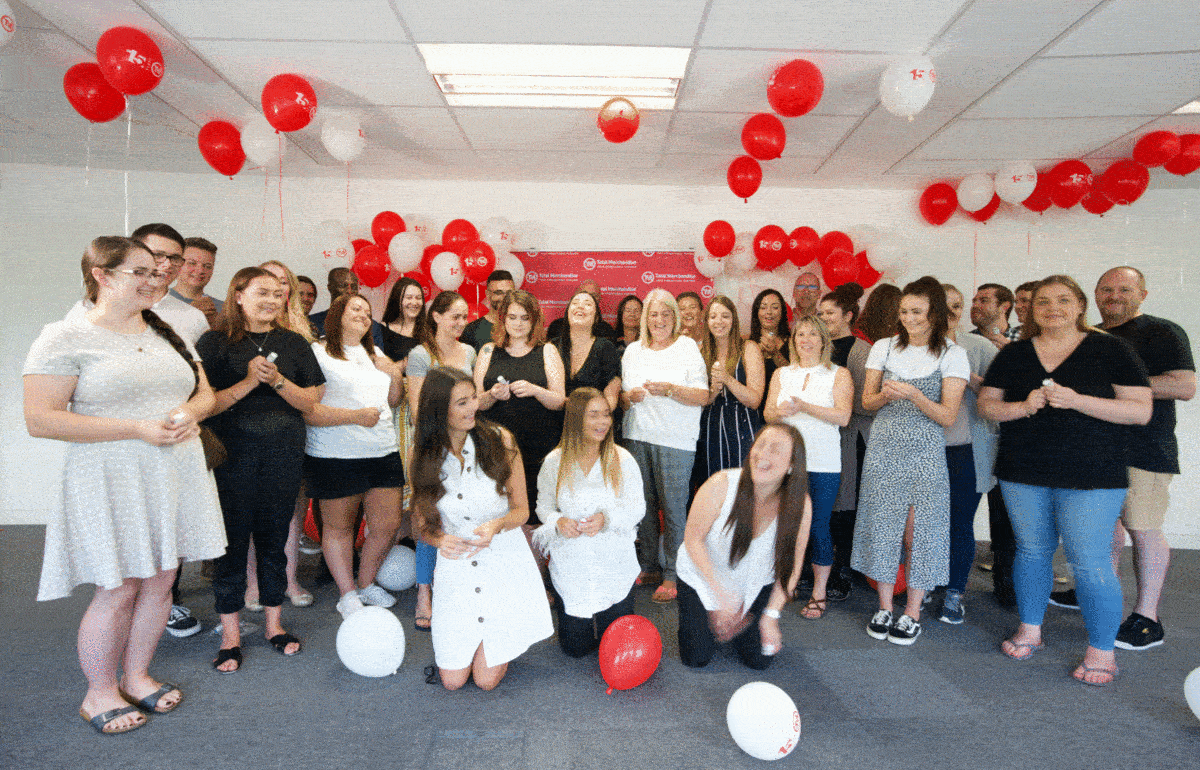 He continues: "In our most successful year-to-date, I would personally like to thank every single member of staff across all our departments for working together as a team to achieve this!"
Michelle adds: "It's fantastic for us to win this award, and we could not have done so without the help of our staff and suppliers. A massive 'thank you' to everyone involved and congratulations to the other winners and companies that were shortlisted."
Main image via Pexels.