Strawberries at the ready, people - Wimbledon is nearly upon us! The annual tennis contest will see the world's best tennis players descend upon the courts of the south-west London tennis hotspot, with the tournament serving up must-see matches from July 1. Whilst we can't predict who will scoop those rather impressive trophies, we can advise on how you can associate your brand with the action.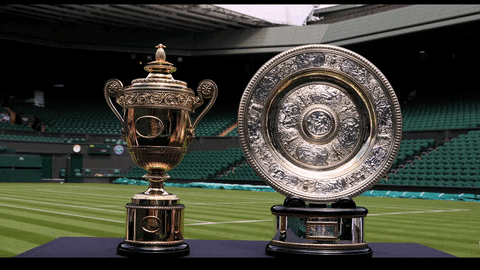 There's still time for your business to get involved in the action, and Total Merchandise is delighted to offer a range of promotional products that tie in with the launch of the tennis season. From the obvious to the more niche, these are the items that are perfect for presenting to customers, clients and staff over the coming weeks, with our quick-turnaround service meaning you will receive your items ASAP. Add a sporting twist to your marketing efforts this summer with our range of tennis-themed items - read on to browse our edit of ideas.
Start Basic With A Branded Tennis Ball
With a lead time of 15-20 working days, now's the perfect time to place your order for our promotional tennis balls. Featuring your logo printed on a classic fluorescent tennis ball, it's a no-brainer way to link your brand with the tournament, even if your business doesn't have a sporting angle.
Whether handed-out as a quirky giveaway to tie in with the tournament, used as Wimbledon-themed place-settings for a corporate event that's taking place over the summer or mailed out to customers as part of a celebratory start-of-Wimbledon package. If you're concerned about the fate of your branded tennis balls in a non-sporting situation, don't worry - we can recommend at least one alternative audience demographic who will be very happy to take them off your hands...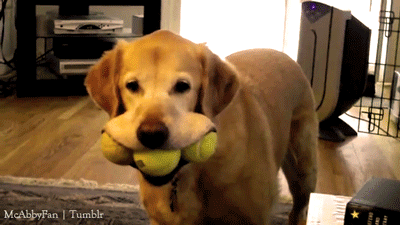 Serve-Up A Promotional Tennis Ball Lip Balm
Pouts at the ready, people! Your customers will adore this tennis-inspired lip balm, which is made from natural ingredients, including delicious cocoa butter and coconut oil. It's also paraben-free, making it perfectly kind to pouts.
This cute beauty essential makes a great branded giveaway for an exhibition or tradeshow (whether fitness or beauty-related) and can also make a usable promotional giveaway to hand-out to new sign-ups or offer as a promotional gift for customers who spend a certain amount. The perfect sizing of the product means it's ideal for popping in handbags or make-up kits, resulting in a little extra awareness for your company with every single use.
Factor-In Heat Protection With A Promotional Sun Visor
Help keep your clients or colleagues stay cool and comfortable with a promotional sun visor, embroidered with your company logo. Mildly stylish but wildly essential, they're perfect for keeping the wearer that bit safer from harmful UV rays, whilst also proving your business cares about its customers' wellbeing.
With your business logo embroidered onto the front, it's an excellent piece of promotional merchandise that your customer can wear again and again.
Relieve Tension With A Printed Stress Tennis Ball
The Wimbledon final can be a notorious nail-biter, so help customers tackle courtside nerves by arming them with a tennis stress ball. Printed with your logo and branding, it's a novelty promotional item that can make a great Wimbledon-inspired giveaway at trade shows and exhibitions over the summer.
(Side note: we also have a variety of other sports-themed stress balls for you to consider, too!)
Keep Customers Hydrated With A Promotional Sports Bottle
Our promotional sports bottles are consistent best-sellers - and this Glow In The Dark Bottle is perfect for a tennis-themed tie-in. With your company artwork printed along the side, your customers will think of your business every time they take a sip - how's that for a hard serve!
For more sports-themed promotional merchandise, browse our range of products today.
Top image via Pexels.