There's no better excuse to over-indulge in chocolate than Easter - a statement that we're confident most Brits will be able to agree with!
Britain sits in joint fourth place in the world league tables of per capita consumption of chocolate, with the average Briton eating around 9.5kg of chocolate every single year.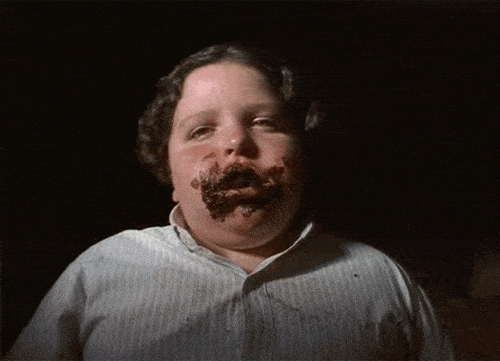 That said, you might be surprised to hear that it's not all about burrowing away with your masses of delicious chocolate. In fact, there are many traditions around Easter that are perfect to base your company's Easter 2020 marketing campaigns around!
---
RELATED:
---
Editor's Note: This article was originally written in February 2020 and has been updated for 2021.
Historic Easter Traditions And Promotional Items To Represent Them
First of all, let's take a brief moment to reflect on what Easter is and why it is still a day of celebration across the world. Easter is the Christian celebration of the resurrection of Jesus Christ and is recognised with new life.
The celebration is reportedly named after Eostre, a pagan goddess who represented spring and fertility. As a movable occasion, there aren't set dates that Good Friday, Easter Sunday and Easter Monday take place on each year; it can vary anywhere from late-March to mid-April. (This year, for example, Easter Sunday is on April 12.)
With that in mind, read on to discover some of our favourite branded Easter giveaways - and the symbolism behind them!
1. The Most Egg-cellent Branded Easter Item
Arguably one of the most common items that is synonymous with Easter is the egg, chocolate or otherwise. Eggs have symbolised new life for millennia, representing purity and fertility during pre-Christian festivals. It wasn't until years later that customs around eggs were used by Christians to celebrate the resurrection of Christ.
Did you know that decorating eggs (whether hen, duck or goose eggs) was the practice in England during the Middle Ages?
Two common Easter activities in schools and homes across the UK are egg decorating and egg hunts. Although the designs we see today are often brightly coloured, displaying beautiful and intricate details, traditionally eggs were dyed red to represent the blood of Jesus Christ on the cross.
If your organisation's target audience is the younger generation, these Colouring Pencil Picture Packs could make the perfect Easter gift. Each set includes eight assorted colouring pencils and 20 colouring sheets, all supplied in a transparent plastic box printed with your company logo. They're a brilliant giveaway for students!
Of course, Easter-themed arts and crafts aren't limited to just children - they're great for adults too. Encourage parents and teachers to join in and unwind with these Anti Stress Colouring books, all the while effortlessly flaunting your brand at the same time.
2. Get Your Customers Jumping With Joy
The tale of a mischevious rabbit hiding eggs in a garden was first published in 1680 - this rabbit was later named the Easter Bunny. Every year, children around the world hurry to see what treats our mythical furry friend has gifted, although there's no obvious correlation between the Easter Bunny and Easter Sunday.
That said, the seasonal rabbit is such a prominent figure in modern celebrations that it's fitting to invest in these Large Rabbit Logobugs for your Easter campaign. Whether your target audience comprises school pupils, teachers or office workers, these adorable bunnies are sure to add a cute touch to your promotions. They're printed with your full colour corporate design for maximum impact! Please note that these branded logo bugs are not suitable for children under five years.
3. Shine A Light On Your Brand
Candles are a common feature within many Christian traditions, including Easter. The flame of a candle symbolises the light of Christ coming into the world - and we think our Concrete Vegan Candles are the perfect way to light up your branding.
These modern and minimalist promotional vegan-friendly candles are made from 100% natural soy wax. The concrete pot is available in four naturally cool colours and is engraved with your logo. The beauty of these concrete pots is that they can reused for different purposes after the candle is finished, ensuring long-lasting exposure for your logo.
4. Adding A New Lease Of Life To Your Easter Promotions
Fun fact: spring sees a number of animals being brought into the world and many of these baby animals have connections with Easter beliefs. Additionally, many fl0wers that bloom around spring have Easter representations.
Lilies are one of the most famous flowers represented with Easter, with their white blossoms symbolising the purity of Christ. As well as lilies, daffodils and tulips are also linked with the occasion, representing new life.
Although we can't offer you personalised flowers, we do have vases that can be branded with your corporate design. These Pop Up Vases are a truly unique promotional product. With their innovative design and made from unbreakable PVC plastic, your customers can shape these vases as they please - simply fill with warm water and they can work their magic! Due to their durability, these promotional vases can be used time and time again, keeping your branding on display every time.
It's not only flowers that denote new life - animals play a big part in the Christian representation of new life. Butterflies are one of the most significant symbols of Easter in the Christian religion - their whole lifecycle conveys the life of Jesus Christ. The first stage of a butterflies life is the caterpillar which stands for Jesus' life on earth, the cocoon stage represents the crucifixion of Christ, and finally, the butterfly portrays Jesus rising again.
These Caterpillar Logobugs add a cute touch to any Easter campaign; whether you gift these to your customers or colleagues, they guarantee to draw attention to your brand.
At Total Merchandise, our friendly and experienced team are ready to help you find the very best branded giveaways to match your business' unique needs this Easter. Browse our full range of printed Easter giveaways and contact us today to receive a quote for your business.
Main image from Pexels.