What better way to greet your staff back into the workplace than by presenting them with 'welcome back' product sets, branded with your logo?
Whether your team are returning to the office from a stint of working from home or are coming back from furlough, it can pay dividends to greet them back in style.
---
READ MORE:
---
And of course, against the backdrop of the Coronavirus pandemic and the subsequent impact of COVID-19 on the way we all live and work, there's no better time to give your office supplies a bit of a refresh in the process!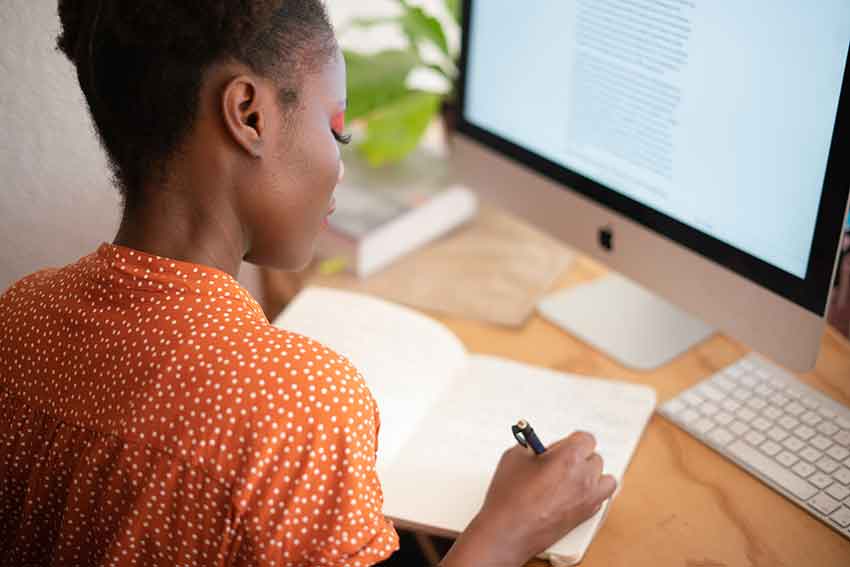 At Total Merchandise, we have a wide range of promotional items that are ideal for welcoming your team back into the workplace; from basics to hygiene must-haves, we've got all the corporate items you and your employees could need to feel safe, secure and appreciated.
First of all: start by looking at our range of promotional product bundles. These all-in-one sets cover everything from stationery kits to cleaning essentials and are a great fuss-free way to help make your team feel valued after a tricky few months. Alternatively, you could create your own 'welcome back' kits, comprising precisely the products you're looking for - and we're here to help!
Read on to browse our round-up of ideas for giving staff as they return to work. Want some help choosing the perfect promotional items for your team? Don't hesitate to contact a member of our team: simply call 01376 509092 or email info@totalmerchandise.co.uk.
Add A Personal - And Protective - Touch To The Tea Break
Whilst you might well have already decided to get rid of all those tea and coffee mugs your office was home to before lockdown began, it's now time to freshen up the traditional tea break.
Chances are that your kitchen area will only be accessible by one or two members of staff at a time, which should help to keep cross-contamination to a minimum. Take things one step further by ordering from our antimicrobial range, which includes branded mugs, coffee cups, water bottles and more, all with special protective antibacterial properties.
Our Americano Pure Antimicrobial Coffee Cup, for example, boasts an antibacterial technology that works by binding to the bacteria's cell wall and disrupting its growth. It provides constant protection to your staff for the lifetime of the cup - in a nutshell, any bacteria that lands on the surface will not survive. As well as that, it's also printed with your logo in up to four colours for that extra splash of corporate pride, too!
Equally, our Indiviudally Named range might be the option you prefer to pursue. Home to everything from branded water bottles to promotional mugs, every item in the range features both your logo as well as the individual names of your teammates. Bye-bye, coffee cup confusion - and see ya later, mug meltdowns. Rather, there's no scope for mix-ups with the help of these easily identifiable drinkware items. We'll drink to that!
Enlist Branded Stationery To Avoid Pen & Pad Pandemonium
Another great promotional product to give your staff as they return to the office? Branded notepads and promotional pens - arguably two of the most essential items any worker needs on a day-to-day basis. (After that all-important coffee cup, of course.) With the option to order in bulk and keep in supply for use later down the line, our expansive ranges of promotional notebooks and branded pens contain options for every business and budget.
Take, for example, our super-smart A5 Antibacterial Wiro-Bound Pad. This branded notepad is designed with a special protective film on it that can reduce bacterial activity by up to 99%. Pretty amazing, don't you think?
Similarly, our Super Hit Antibacterial Pens combine our best-selling Super Hit Ballpen with antibacterial protection that lasts for the lifetime of the pen. Printed with your branding in up to four colours, it offers a smart and practical way to show your team exactly how much you care about their wellbeing, even down to the smallest of details.
On a similar note - and ideal for helping your team avoid encounters with the phantom office pen chewer (every workplace has one, no?) - our Individually Named Crosby Stylus Pens combine practicality with a personal touch. Available in a wide range of colours, it's engraved with your business logo as well as the names of your team members; available to order from just 100 units, it's a great pick for businesses both large and small.
Want more ideas? Browse our full range of individually named promotional products.
Pick Promotional Hygiene Products To Help Stop The Spread
Of course, with the impact of COVID-19 still looming large in our day-to-day lives, providing your staff with hygiene essentials is a great way to help them feel relaxed and prepared as they get back to working in a communal setting.
After all, if they've been working from home for months or have been on furlough and away from office environments, it might feel a little overwhelming and unnerving to be thrust back into the company of so many other people again.
Providing your team with promotional face coverings and branded hand sanitiser is a great way to enable them to feel more protected on their terms; they can clean their hands as often as they like, as well as wear the face masks as and when they wish to. (Although mounting speculation would suggest that face masks might become compulsory in office spaces, as they are on public transport and in retail environments.)
Another essential branded giveaway idea for your employees? Our best selling promotional hygiene key, branded with your logo. A must-have for allowing your staff to minimise contact with potentially dirty surfaces (such as lift buttons, door handles, keypads and more), these pocket-friendly must-haves are a must-consider that thousands of businesses across the UK have been investing in.
It doesn't end there: in case you haven't already sorted the appropriate social distancing measures in your workplace, we've also got a wide range of social distancing floor stickers, protective screens and more to help your team feel even safer. Browse our full range of promotional social distancing products and contact us today if you can't find what you're looking for.
Please note that we would advise that all of the above are incorporated as part of normal health and hygiene practices, including regular hand washing.
Choose #WFH Must-Haves For Flexible Working Scenarios
If you're planning to incorporate flexible working practices - such as team members working remotely as and when required - it could be useful to have a stock of promotional gadgets lined up to make the #WFH experience that little bit easier for all involved.
Our branded webcam covers, for example, are printed with your logo and offer the user a safe and secure virtual experience. Ideal for workforces that hold internal video meetings as well as with clients, these simple yet highly-effective gadgets are a best seller for a reason. Our full range of printed computer accessories includes everything your team might need for getting online from home.
On a similarly tech-y theme, items such as our best selling branded USB sticks and promotional headphones can also prove essential for transferring files and assisting concentration.
Boasting your branding, they're the kind of promotional giveaway you can never have too many of - and with a minimum order quantity of just 50 units for our best selling USB Flashdrive Twist, we can cater for businesses of all sizes!
Browse our full range of promotional products for working from home.
Complete The Set With A Touch Of The Thoughtful
Finally! Once you've got all the 'serious' stuff out the way, why not consider some finishing flourishes for an extra thoughtful twist? After all, it's been a difficult few months in a whole range of different ways for all of us - so giving a nod to this and offering your colleagues something a little more indulgent could be a great way to boost esteem and lift flagging spirits.
With stress levels understandably high at the moment, opting for a promotional stress toy could be smart. Whether you want one relating to your specific industry or are happy with a classic stress ball printed with your branding, we've got a wide range of options to suit your staff. Budget-friendly and highly cost-effective, our stress toys range from the timeless to the novel - browse our full range of promotional stress toys to find the perfect match for your team.
On the theme of mental wellbeing, items such as our Little Brown Mental Health Tube Kit can add a subtle reminder that your business cares about the wellbeing of its staff. Each of these luxe kits contains a sleep balm, a sleep mask, roll-on pulse point and a bottle of natural relaxing foam bath, with your branding printed on the set's outer tube. We have a whole range of promotional mental health products available if you want some more inspiration; or, contact a member of our team today for more ideas!
If your team are returning to the office over the coming weeks, chances are it will be hot - and as we all know, the typical UK office can get a little humid over the summer months. Arming your colleagues with their very own desktop fans could help stop things from boiling over - and our ever-popular Desktop USB Fans fit the bill perfectly. These branded fans feature your logo printed to the centre; simply plug them into the USB port of a computer for a soothing breeze.
Offering a neat alternative to the annual aircon-vs-windows battle, they can be used all year round (offering 365 days of boosted corporate pride) and take up minimal space in the process - pretty cool, we know.
One final idea: help minimise cross-contamination at lunchtime by arming your team with their very own branded lunch bags, printed with both their name and your logo. As well as potentially helping to reduce the spread of germs, they also act as a handy reminder for your colleagues to provide their own snacks and eat well throughout the day. Tasty, we know! (And you can browse our full range of promotional lunch bags for more ideas.)
From branded face masks to promotional social distancing products, Total Merchandise has all the branded items your business could need this summer. Need help finding a specific item? Simply contact a member of our friendly and experienced Sales team on 01376 509092 or email info@totalmerchandise.co.uk! Visit our Coronavirus Hub for more information and updates.
Main image via Pexels.