If you and your team are currently working from home, chances are it's a novel experience for you all, and one that might well feel a tad overwhelming.
Staying connected with your team during an uncertain or difficult time is a great way to ensure morale is kept up, making your colleagues feel valued and important at a time that could, quite understandably, feel unnerving or frustrating.
---
RELATED:
---
Whilst some of your team might take to working from home like ducks to water, others might find it more of a struggle. For example, they might miss the energy of bouncing ideas in a team meeting, or they might find themselves longing for the chit-chat of the office tea-run. Equally, they may miss the peace and quiet of simply being able to knuckle down at their desks in the communal office.
Because let's face it: as lovely as it is, if they're working from home with kids, it probably doesn't quite count as the 'communal office' experience your colleagues are used to...

"Don't mind us, mum - we're just hammering out some ideas for Q3."
The Importance Of Showing Your Team Members You Care
There's never been a better time to demonstrate to your workforce that you appreciate everything they're doing. Times are uncertain and ever-changing - so to have a team of colleagues who you can rely on to deliver results to the best of their abilities is something to be proud of. But how can you show it from a distance?
According to a recent piece by Harvard Business Review, it's the little things that truly make a difference when it comes to making your team members feel appreciated. The good news is, many of them can be done no matter how far apart you might be.
The meaning? Sure, appraisals, brainstorms and meetings might normally take place within the four walls of your office - but remote working doesn't have to mean the end of practical feedback, open communication and offering flexibility.
As well as ensuring you maintain as much normality and open communication as possible with your staff, there is also a range of other scenarios to factor in when it comes to keeping spirits firmly lifted when remote working.
Whether you manage a team directly or are looking for ideas to boost morale across the board, there are all sorts of ways to demonstrate to your staff that you have their wellbeing at heart, as well as show that you notice their achievements and appreciate their hard work. From organising team drinks on Zoom to arranging the delivery of small gifts straight to their homes, it's never been easier to show your colleagues you care.
Scenario #1: "I Need To Boost My Own Motivation"
Of course: you can't truly boost morale if you're not feeling it yourself. Chances are you might be absolutely fine - fabulous. But if you're struggling a bit - be it due to juggling WFH with childcare, or worrying about loved ones and so on - then the first thing you need to do is work out how you can improve your own situation.
Anyway. The important thing is to work out what you can do to make your working day that bit easier and more manageable. Whether it's writing down to-do lists on a branded desk pad, using promotional headphones to drown out background noise or charging devices that can help keep you powered up when juggling conference calls and video chats, it's important to invest time and resource into items that can help make your own situation as optimal as possible.
Applying a similar train of thought to your team could also make sense: chances are if you're struggling to keep on top of shifting priorities or working from home with a partner/child/attention-seeking-pet in tow, they might be too. Remembering that you and your colleagues are 'all in it together' can help immensely.
Positivity sparks positivity - so encouraging your staff to keep upbeat might feel like it falls on deaf ears at times but can actually be inspiring and helpful. (And is certainly more helpful than embracing your inner Eeyore and relentlessly sharing gloomy predictions for the months ahead.)
With that in mind, set your colleagues tasks and goals so they can feel that they are constantly achieving things, whether large or small. Consider sending them promotional items that will help make targets feel more achievable, whether work-based or personal.
Scenario #2: "I Want To Make Team Video Calls Fun For All"
If your office is usually pretty sociable, with colleagues regularly arranging Friday drinks, charity fundraisers and so on, there's no reason why it can't continue to an extent via video calls.
Whilst you might be socialising through a computer screen, that's not to say it can't be fun. Ensure your colleagues are all set-up and comfortable with some form of video software (such as Microsoft Teams or Zoom) and arrange regular team meetings for people to put in their calendars. Ideas can include...
A weekly kick-off meeting on Mondays, where colleagues can run-through plans and targets for the week ahead.
A mid-week team building activity, such as a quiz or informal drinks (and FYI, our branded Mini Prosecco Bottles make a sparkling send-out choice for special occasions)
A weekly debrief session on Fridays, where team members can share achievements.
Don't forget to pencil-in special occasions, such as birthdays, office anniversaries, national holidays and so on. (In fact, you might want to enlist the help of an organised team member to keep on top of the very occasions that warrant a celebration with the team.)
On a related note, ensure your colleagues feel comfortable with using video software; after all, some may be wary of the safety or security implications of using video software in the home. Items such as branded webcam covers can help ally fears of hackers or security breaches; our best-selling Sliding Webcam Covers are a no-fuss addition to any laptop or desktop computer and can promise your staff privacy when they're not on video calls.
Another way to bump up the team feel even when you're all working remotely is via clothing. Giving your colleagues one uniting item - such as a branded cap or printed T-shirt - that they can wear during pre-planned team catch-ups can help create a sense of 'togetherness', boosting morale and reminding them that they're still a valued part of the team.
(And while we're on the subject of clothing: we also have a wide range of branded work shirts that are ideal for creating a smart impression during video calls with customers.)
Scenario #3: "I Want My Team To Feel Connected Rather Than Remote"
The joy of us all being glued constantly to our phones, computers and various other screens is that we are in constant need of charging up a multitude of devices. From wireless mice to cable-free keyboards - via smartphones, laptops and tablets - we all have a myriad of gadgets that require a power-up at any given time.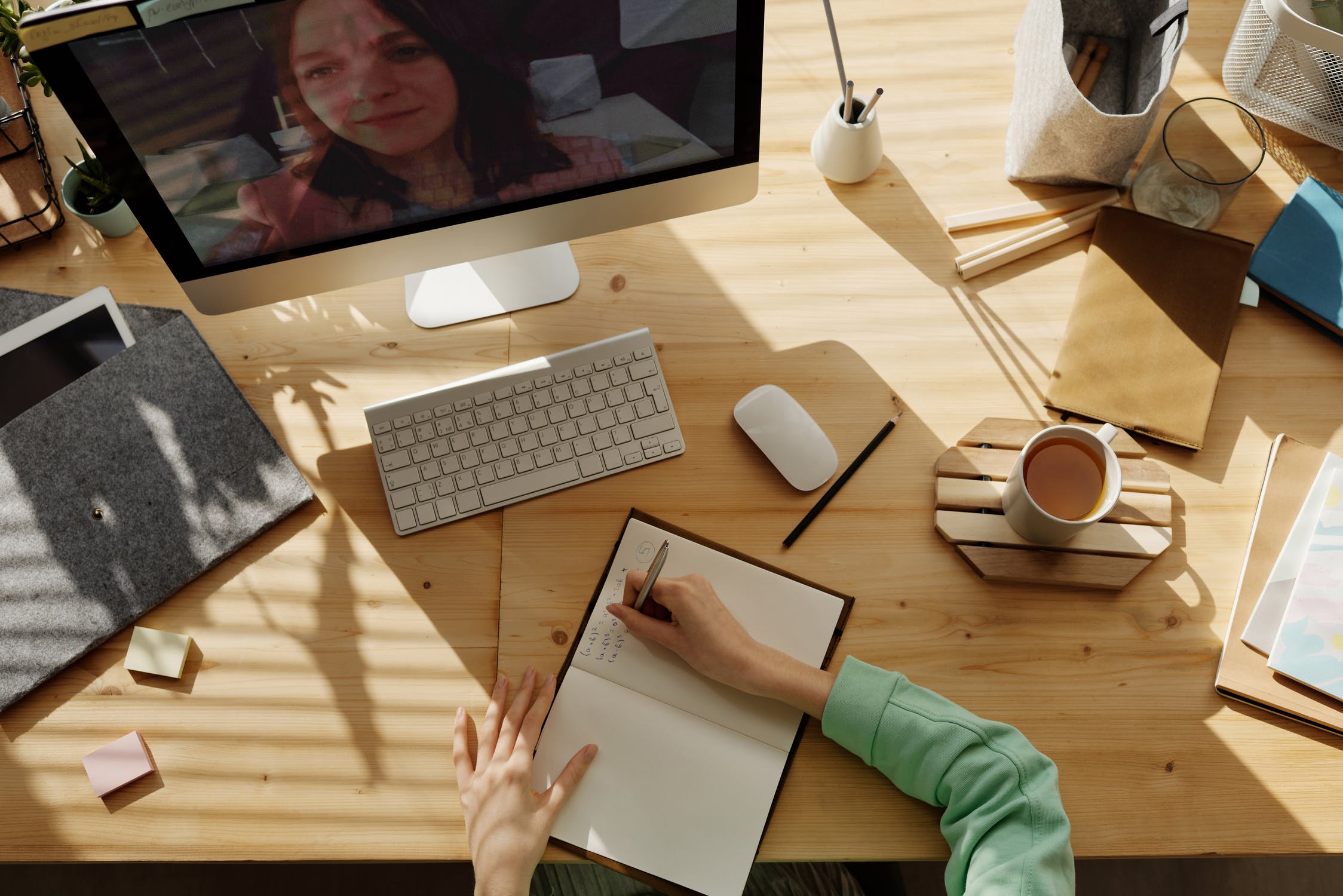 With that in mind, help your colleagues beat the charge-up struggle by arming them with tech essentials that can help. From branded charging cables to promotional wireless phone chargers, we have items that will help keep your team fully powered up at all times. Best of all? It can all be printed with your company's branding, helping to add a splash of corporate pride to any home set-up.
Branded tech giveaways can also prove invaluably useful for busy households where charging leads seem to mysteriously disappear on a regular basis - a scenario that's far from ideal when you have a client video call in half an hour and just 4% battery left. However: that becomes a problem of the past with the help of branded wireless charging pads, which sit unobtrusively on desks and offer a fuss-free (and fast) charging experience.
Scenario #4: "I Want To Make New Ways Of Communication Easy For All"
Fact: technology can be exhausting. From holding phones or tablet devices in place for video meetings to getting posture just right during team conference chats, there's a whole lot of physio-themed considerations required.
Make things easier by arming your colleagues with promotional products that can help. Our Brace Grip Phone Stands, for example, will support phones and small tablets during video calls; your branding is printed onto the main 'body' of the grip, ensuring a flash of visibility with every use.
The flipside of communicating almost exclusively via screens is that your colleagues might find their posture feels the effects. If they're suddenly working from home, chances are they might not have had an opportunity to invest in an ergonomic desk chair, meaning that backs might ache. With this in mind, investing in branded yoga mats could help, encouraging them to stretch and do gentle exercises to help tackle sore muscles.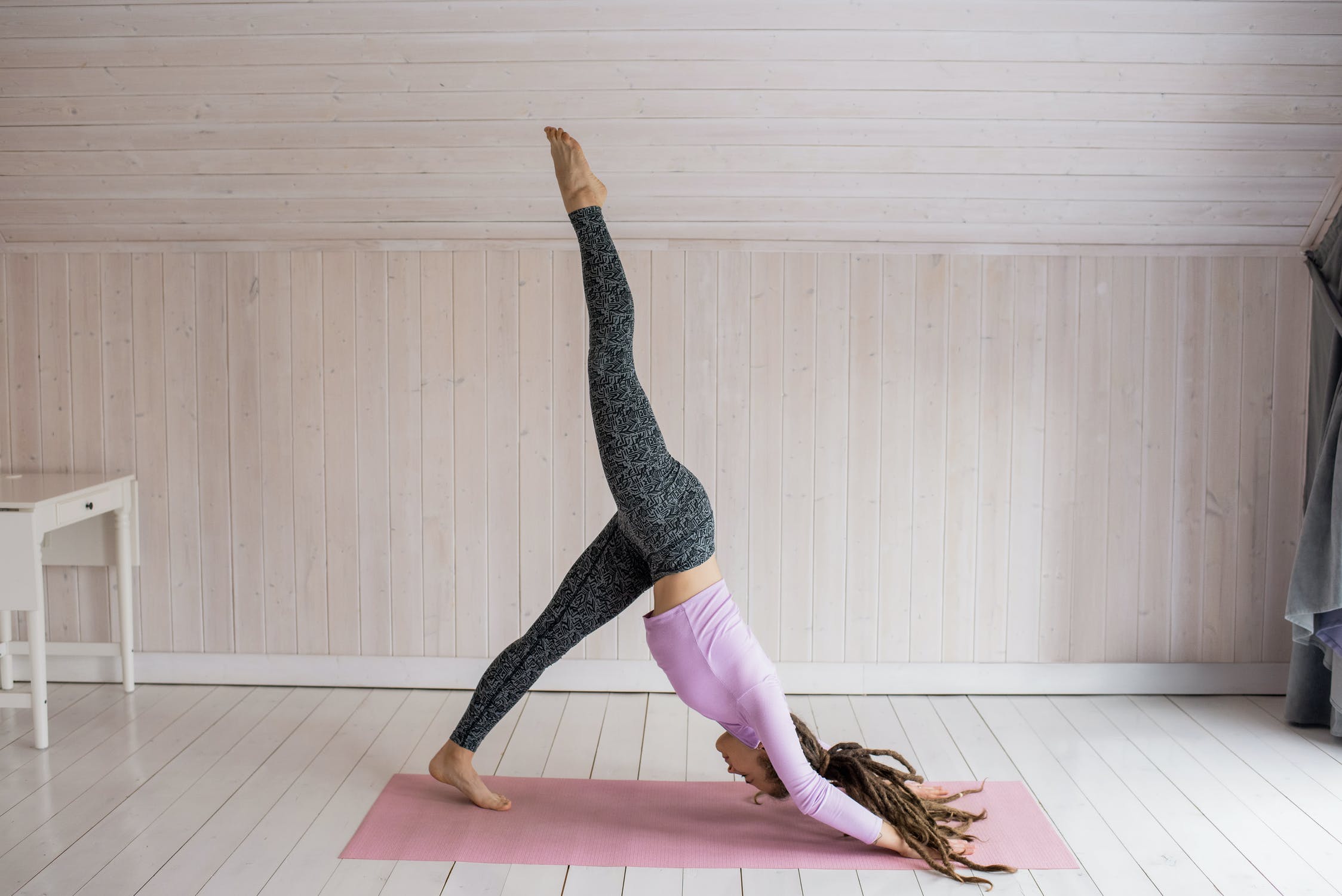 (It's also worth noting that that the NHS has shared some simple tips for making sitting down at work that bit more comfortable, too.)
Scenario #5: "I Want To Make Sure My Colleagues Feel Appreciated"
Well aren't you lovely? If you're keen to demonstrate your gratitude towards your colleagues for their unflappable attitudes during a time that can, at best, be described as 'a bit weird', we've got some ideas that might help.
From boxes of branded chocolates to promotional scented candles, we have a wide range of ideas that are perfect for surprising and delighting through the post.
Whatever budget you have to play with on your morale-boosting gifts, we have a wide range of promotional products for showing gratitude, that are perfect for sending out to your team. Prices begin from just 58p per unit for our special Pop Up Branded Vases, whilst our glinting Star Paperweights are available to order in quantities as low as just 25 units, making them the perfect pick for a smaller team.
Finally! Add an extra thoughtful touch by choosing a promotional gift that demonstrates you're considering your colleagues' wellbeing. Our Little Brown Tube Mental Health Kit is perfect for encouraging your team to put their mental wellbeing first, and includes everything from bath foam to sleep balm.
From promotional products for working from home to branded merchandise for showing gratitude to colleagues and customers, Total Merchandise has all the branded items your business could need. Need help finding a specific item? Simply contact a member of our friendly and experienced Sales team on 01376 509092 or email info@totalmerchandise.co.uk! Visit our Coronavirus Hub for more information and updates.
Top image via Pexels.