If you've ever found yourself wondering what, exactly, constitutes the perfect piece of promotional merchandise, don't fret: Total Merchandise is here to help you.
It's safe to say that as one of the UK's leading providers of promotional merchandise, we know a thing or two about what makes a branded item irresistible to your customers, as well as beneficial to your marketing campaign and objectives.
Research Proves The Power Of Promotional Merchandise
Studies conducted by a variety of sources demonstrate exactly how effective the pull of promotional products can be. For potential customers, they're an incredibly effective tool to help make your business 'stick out' above the competition, ensuring your brand stays memorable at all times.
For example: research undertaken by the BPMA (British Promotional Merchandise Association) found promotional products are twice as likely to motivate consumer action compared to standard advertising methods.
In fact, Total Merchandise's recent vox-pop found close to nine-in-ten Brits are more likely to remember a company that has given them a promotional product than one that hasn't.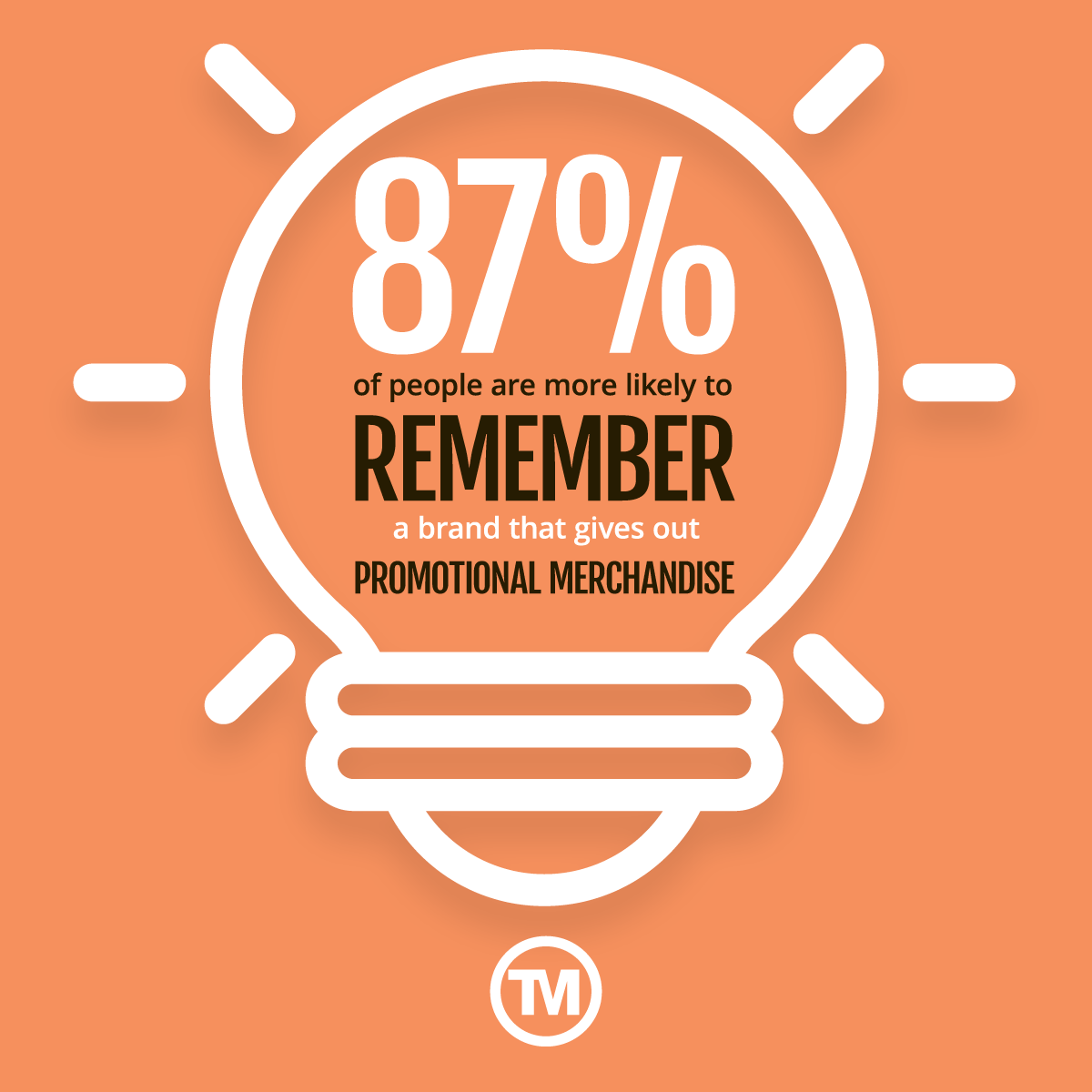 Those are big numbers, obviously - so it really can pay dividends for your business to put some thought into its promotional product out-put. And we're here to help every step of the way!
What Makes A Brilliant Promotional Product?
In short, it's a mixture of things that ranges from the aesthetic design to the practical purpose of the product. Of course, the goal of each piece of promotional merchandise is to generate awareness for your business, whether you wish to keep it present in the minds of existing customers or spark interest from potential new leads.
Equally, it can also help to present a smarter, more coherent vision of your company in-house, too. Whether it's branded uniforms for staff or logo-printed umbrellas and stationery that your colleagues can take out-and-about with them (perfect for creating the just-right first impression), the use and potential of promotional merchandise for your business is boundless.
We've created this simple infographic to help inspire you - and whether you're after something for use in-house or to attract the attention of new customers, these are the factors to consider when choosing your promotional merchandise.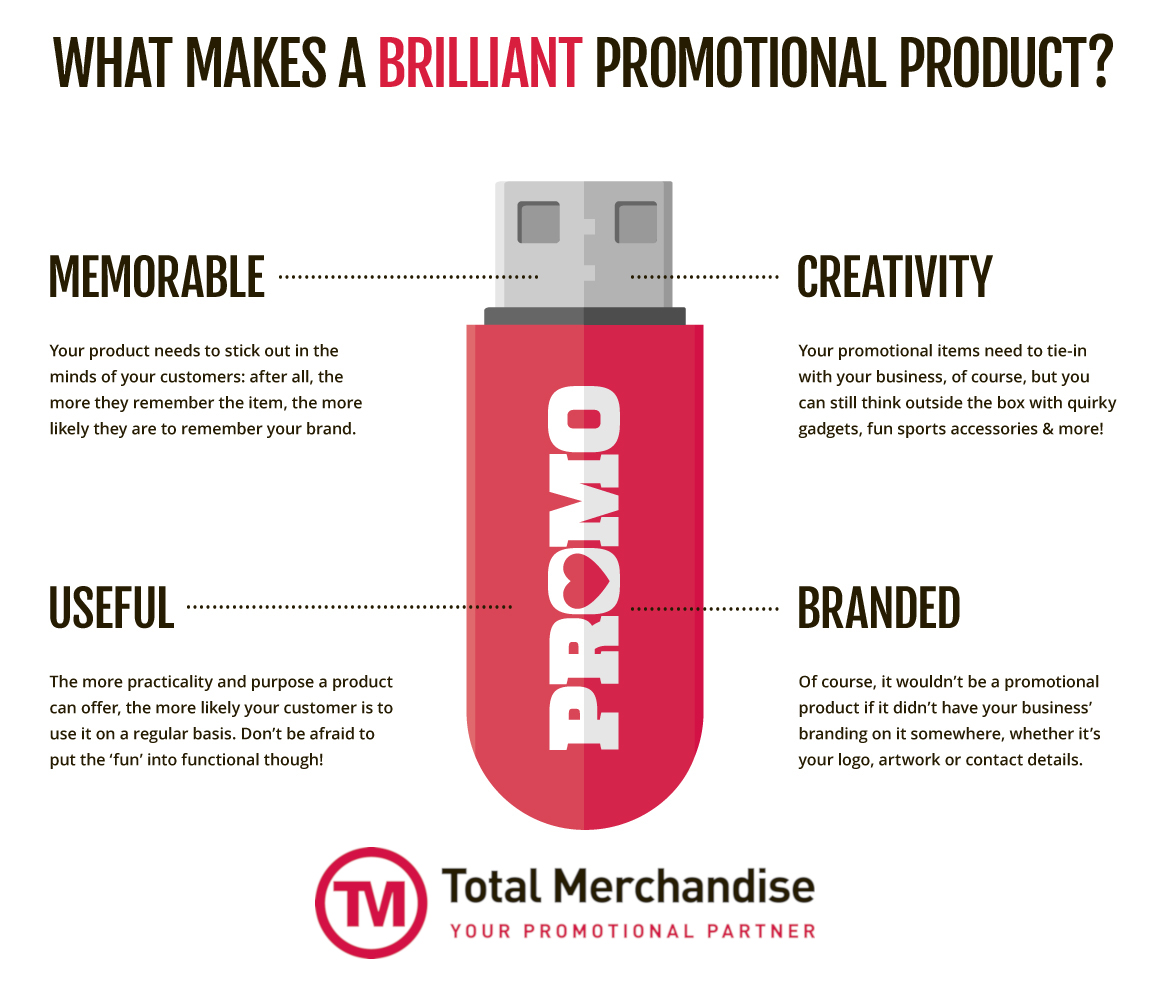 It's easy when you know how!
Need a little more help with choosing the perfect promotional products for your upcoming marketing campaign? Contact us today and a member of our friendly team will be able to advise!
Top image via Pexels.