Instagram filters at the ready: it's almost time to raise a glass to #ChampagneDay.
In two days - on 18th October 2019, to be precise - the world will be celebrating the tenth edition of Global Champagne Day. The concept was born in the USA in 2009 when American blogger Chris Oggenfuss decided the world ought to honour the 'wine of kings'. Since then, the day-long event has grown to accommodate over eight million participants worldwide - and even a whole week of celebration in the French town of Troyes.
Naturally, Champagne lends itself rather neatly to some #lifegoals content on Instagram, as a quick whirl through the images tagged with #ChampagneDay neatly demonstrates - people are encouraged to use the hashtag to share their bubbly takes on how they're marking the occasion. And on that note, here's some trivia for you: did you know the first international star to post a photo on Champagne Day's official Twitter account was Dannii Minogue?
Why Is Champagne Loved And Consumed Globally?
Well, to put it bluntly - because it's delicious! The perfect complement to any special occasion and generating cheer the moment the bottle opens, how can you not love it? According to a recent article, the best-selling Champagne brands in the world include Moet & Chandon, Laurent-Perrier, Veuve Clicquot and Taittinger; also of note is G.H. Mumm, which boasts Usain Bolt as its Chief Entertainment Officer, naturally.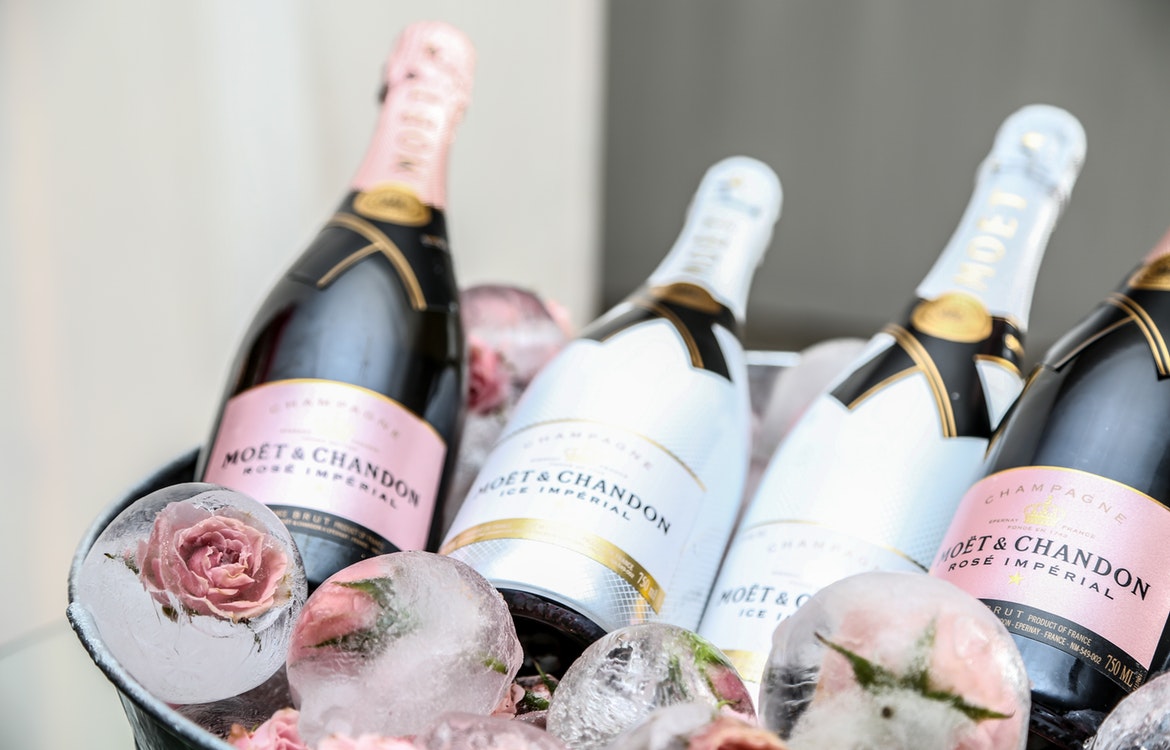 The story behind the invention of Champagne is conflicting with three different theories behind how - and by whom - Champagne was founded. One of the theories is it was made by accident when winegrowers at Champagne House, in the Champagne region, tried to equal the Burgundy wines but did not succeed due to the cold weather.
Fun fact: the longest distance a cork has travelled is 54 meters and the popping of a champagne cork can reach up to 64km per hour! Pretty impressive, no?
Another hypothesis, meanwhile, suggests the monk Dom Perignon invented Champagne when he created a second fermentation of the wine in the bottle (he reportedly cried he was 'tasting the stars' when he took his first sip). However, others say an Englishman founded the delicious sparkling wine before Dom Perignon. Considering Champagne can only be called Champagne if it has been produced in the Champagne region, it proves that Dom Perignon was the true founder of Champagne as he had been producing wines in the Champagne region since 1668.
Did you know: a glass of Champagne will stay more bubbly if served in a flute glass as opposed to a coupe glass?
The bubbly stuff is, of course, quaffed by celebrities across the globe, making countless splashes throughout pop culture. Take Marilyn Monroe, for example, who famously indulged in a bath of Champagne, using 350 bottles! But she isn't the only one. James Bond can be spotted to drink Champagne more than 35 times throughout the films (more times than he can be seen supping his famous Martinis, FYI), whilst Kim Kardashian's cover-shoot for Paper magazine - featuring a bottle of Champagne and a precariously perched glass - became instantly iconic. And of course, let's not forget Leonardo Dicaprio in The Great Gatsby...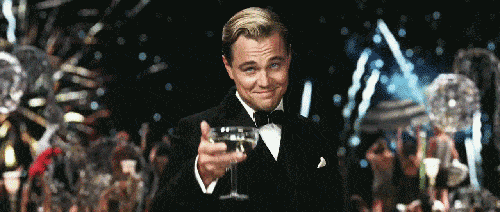 Want to link your business to this most sophisticated of drinks? Whether you're marking a special occasion or simply want to say 'thank you' to your customers, Total Merchandise has got you covered - read on for our range of promotional products to tie in with Global Champagne Day.
1. Flamenco Lead Crystal Champagne Flute
As previously mentioned, Champagne keeps its bubble better in a Champagne flute - so it goes without saying that you should celebrate this day in style with your very own personalised crystal Champagne flute.
Flamenco Lead Crystal Champagne Flute
From £8.36
Each glass is elegantly engraved with your company branding, ensuring long-lasting exposure.
2. 75cl Prosecco Sparkling Wine
We might not sell Champagne at Total Merchandise but we do offer the next best thing - Prosecco! Pop the cork of your custom labelled bottle of promotional Prosecco sparkling wine. Featuring your full colour design printed to the label for maximum impact on this special day of celebration.
75cl Prosecco Sparkling Wine
From £13.66
With over 214 million bottles of Prosecco sold in the UK in 2018, these custom bottles are sure to hit the spot.
3. Vacuum Wine Stoppers
For when one bottle isn't quite enough but two bottles are just a fraction too much, prevent those bubbles from escaping and keep your wine fresh with our vacuum wine stoppers.
Vacuum Wine Stoppers
Price on application
Printed with your company design on the side these long-lasting promotional wine stoppers will keep your brand in the minds of your customers for years to come.
So if you're feeling bubbly at the prospect of the tenth Global #ChampagneDay, contact our team today to find the perfect bubbly promotional products for your campaign.
Images from Pexels.com