With Blue Monday a staple event in January (typically taking place on the third Monday of the New Year), there's no better time to take a moment or two to think about the colour blue in all its glory.
After all - the name 'Blue Monday' gives it a bit of a tough rap, no? Linking it with doom, gloom and shiver-inducing wintry misery is a little unfair when this is a colour that's symbolic of so much more. One of the three core primary colour, blue arguably offers something for everyone. Whatever your business, your merch scenario or your demographic, there's a shade of blue to match: we're talking soothing shades of turquoise, deep royal tones, saccharine shades of baby...
---
RELATED:
---
Anyway! Keep reading to find out all you need to know about the colour blue, from the history of the colour all the way through to the connotations and colour psychology.
Need-To-Know Trivia About The Colour Blue
Blue sits between green and violet on the colour spectrum. Blue pigments were originally made from minerals including cobalt and azurite, with the minerals mixed with liquids in order to create paint, dye and more.
Ever wondered why the sky appears blue? It's all about the scattering of sunlight as it enters the Earth's atmosphere; NASA offers a pleasingly easy-to-understand explanation if you want to find out more. Similarly, if you've ever noticed that the further in the distance something is, the bluer it appears to the eye, it's because of something called atmospheric perspective. In a nutshell, it's where a far-from-the-eye object appears to assume the colour of its backdrop, which will more often than not be the sky. (As demonstrated in the image below.)

Image via Pexels.
To the lingo! The word 'blue' has its origins in Old High German, with the original 'blao' translating as shimmering or lustrous. Some languages, including Russian, don't actually have a single all-encompassing word for 'blue'; rather, they have an expression for light blue and an expression for dark blue. On a further linguistic tangent, some languages have the same words for blue as they do for green.
What Does Blue Traditionally Represent?
According to this excellent colour psychology guide, blue represents calm, reliability and trust 🦋
Blue traditionally plays a symbolic part in British weddings: after all, brides are classically encouraged to have something old, new, borrowed and blue about their person on their big day 💙
Blue is intrinsically linked with the sea and the sky, and in turn with nature and infinite possibilities 🐳
Blue is also associated with distinction; for example, royalty wear blue sashes during state occasions, whilst the phrase 'blue blood' can be used to describe a member of the nobility 🔵
Interestingly, blue is also linked with the attire of workers: think overalls, denim and 'blue collar' roles 👔
Which Famous Companies Use Blue In Their Branding?
With its connotations of trustworthiness, reliability and hard work, blue is a colour chosen time after time by technology companies. Take a look at the phone screen below and you'll see exactly what we mean - Skype, Vimeo, Facebook, Twitter, LinkedIn and Tumblr all have blue-leaning logos.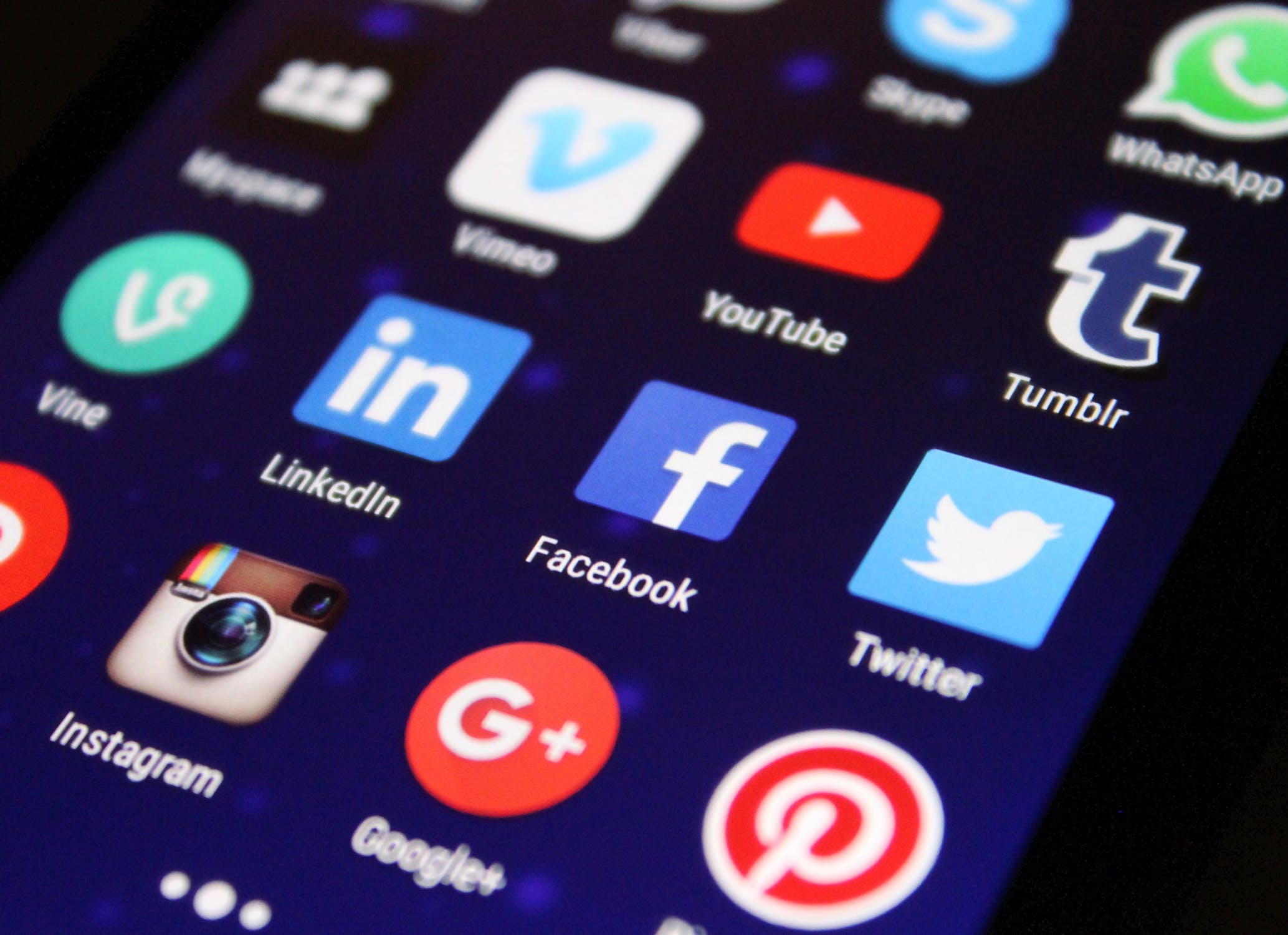 It doesn't end with the social platforms, either. Huge technology companies such as Dell, HP, IBM and Intel all have blue branding. Arguably, these colours are chosen to represent the seamless experience and fuss-free products their customers can expect when they choose to work with them.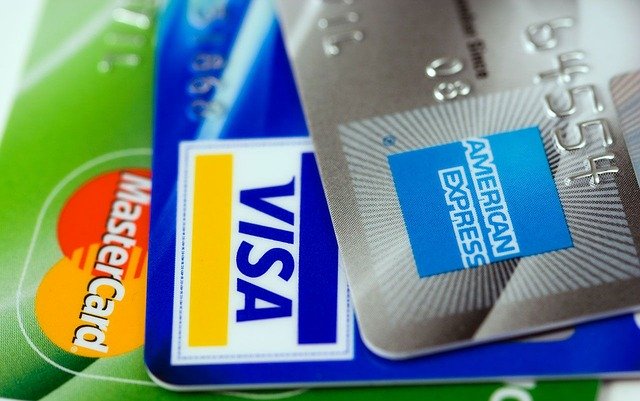 Blue is also used a lot in banking logos. Visa, American Express, PayPal, Barclays, Halifax and Nationwide all incorporate reassuring tones of bleu within their logos, offering customers a subliminal reminder that they're to be trusted and can be relied upon.
Interestingly, a study conducted in America a few years ago found that blue was people's 'favourite' colour when it came to the design of corporate logos, with men more likely to prefer it than women.
Which Blue Promotional Products Could Your Business Consider?
Okay, let's address the elephant in the room. Your company's logo might not be blue - or anything near it, for that matter! But that's not to say you can't invest in blue promotional products for your marketing campaigns.
You can trust Total Merchandise to have a wide range of blue-tiful branded merchandise items for you to consider; with everything from branded metal bottles for water to eco-friendly branded tote bags on offer, we've got all the items your business could possibly need. Can't find what you want? With 15 years of expertise behind us, we can advise on the perfect promotional product to match your business' bespoke requirements.
The beauty of many of our products is your artwork can be made to stand out on any colour or material. Whether you opt to have your logo embroidered onto a printed t-shirt or luxuriously embossed onto a branded diary, you can be assured it will be strikingly visible to your customers.
Read on to discover a few of our very favourite promotional products available in bleu and browse our whole range to find the perfect match for your business today.
750ml Stainless Steel Water Bottles
Help your customers up their daily water intake with these easy-grab branded water bottles. It's also available in red, white or black, and your corporate artwork can be printed in up to four colours.
Allowing your audience to reduce their usage of single-use plastic bottles, this reusable giveaway ticks our eco friendly boxes, too. A minimum order quantity of just 48 units means it's a great match for businesses both large and small, with the practical nature of printed water bottles meaning you can be assured your customers will appreciate receiving them.
Bayford Folding Shopping Bags
For brand awareness that your customers can take on-the-go with them, look no further than our printed shopping bags. Dispatch can be possible in as little as five working days with these printed tote bags, which are available in a whole rainbow of colours for you to pick from.
The beauty of printed shopping bags is that they can be used by almost any demographic and offer long-lasting and enduring visibility for your branding. And who doesn't love a thoughtfully designed bag?
Stress Ball Keyrings
Help your customers tackle the day-to-day pressures of the modern world with our promotional stress ball keyrings! Banish feeling blue with these easy-squeezy branded keyrings, which can be printed in up to full colour with your artwork.
Of course, the beauty of a promotional keyring is they can go everywhere with your customers. The result? Your brand will travel wherever they do, meaning your business will become a comforting and reassuring presence in their lives.
Folding Bottles
Hello, bright idea! These super-smart Folding Bottles can hold 400ml of liquid and, when empty, can be folded down into handbag or pocket-friendly sizes. The result? Delightfully fuss-free branded water bottles that are ridiculously simple for your customers to use.
These best-selling Folding Bottles aren't only available in blue, by the way; take your pick from ten eye-catching hues and have your logo printed in up to three colours.
Pencil Case Kits
Whether your target audience is students or office workers, branded pencil cases are ideal for keeping your business visible on desks across the UK.
Each of these kits contains a range of products (we're talking an eraser, ruler, pen and pencil), with your branding printed on each item, including the pencil case. We love it in blue but you can also order these promotional stationery sets in a variety of other colours, too.
USB Bullet Flashdrive
Fact: branded USB sticks are always useful. Whether you use them in-house or hand them out to guests at a launch event, they're a great way to add a professional touch to presentations and data transferring.
Our best-selling USB Bullet Flashdrive is available in a striking jewel blue and can also be Pantone-matched to the colour of your choice, too.
Whatever colour you're after, you can rely on Total Merchandise to provide the perfect promotional products for your business. Want an instant inspiration fix? Browse our best-selling promotional products.