Fact: black is a colour that knows how to make a serious statement.
Following on from our deep-dive into the colour red and the psychology and meanings behind it, we're now going to be exploring all things noir, and how choosing black promotional products can help elevate your brand to new heights.
Black is a contrary colour; it has conflicting connotations that complement yet completely contrast each other at the same time. It's menace and magic; it's surly yet sophisticated. Whilst it has definite links to power, discipline and anger, high-end labels and fashion houses around the world rely on it to keep their brands eye-catching.
---
RELATED:
---
Science & History: Fascinating Facts About The Colour Black
Black was one of the first colours to be used in art, with caves in Lascaux, France, still playing host to ancient artwork that was drawn largely in charcoal around 17,000 years ago (charcoal was one of the earlier pigments used by prehistoric man). Many centuries later, artists such as Manet and Van Gogh relied on black to help them accentuate objects (and emotions) in their paintings.
"Black is always elegant. It is the most complete colour in the whole world, made of all the colours in the palette." – Ricardo Tisci
In terms of connotations, black has had something of a rollercoaster ride over the centuries. Black was symbolic with mourning for the ancient Romans; contrarily, their Egyptian counterparts considered it to be a shade entwined with new life. By the European Middle Ages, it was widely considered as a signifier of wealth, mystery and majesty, before becoming darkly synonymous with witchcraft and associated evils in the 17th century. It then had a resurgence in the late 18th and early 19th centuries, with melancholic black becoming the adopted colour of the Romantic period. By the end of the 19th century, it had become the colour of business, with office workers and professionals across the continent donning it. In recent years, it has been adopted as the colour of fashion, with the 'little black dress' one of the most popular items to be found in the modern woman's wardrobe.
In terms of the visible colour spectrum, black is the absorption of all other colours and is what the eye sees when there is no light. To this end, black isn't a colour in the way yellow or turquoise might be; but when it comes to choosing your promotional products, it very much is.
Black ink has been hugely influential in terms of how we have communicated over the centuries, with the colour still the most popular to be used for newspapers, magazines and websites. Why so? Because black - whether in ink or digital font format - pops the best against white pages and screens. (Something which the Chinese first cottoned on to way back in the 23rd century BC, when they first ground graphite with water.)
What Does Black Traditionally Represent?
Black is typically a colour that denotes power, confidence and assertion. On the contrary, it can also be used to reference, mourning, depression and fury. 🖤
The colour is also atypical of elegance: think Audrey Hepburn in her black Givenchy shift dress and matching sunglasses in Breakfast At Tiffany's, for example. 🕶
Black was the symbolic colour of the Industrial Revolution, with coal smog turning swathes of buildings in cities across Europe a sooty black; in fact, in 1846, the West Midlands earned the nickname of the 'black city' owing to its smog-adorned buildings. 🏢
Black has also been used throughout culture over the centuries to denote polar opposites. For example, the black knight is the evil counterpart of the white knight in Medieval literature; players typically use black and white pieces in chess. ♟️
Black is also hugely influential in the music world, with many artists choosing it as a colour that's key to their on-stage persona and brand. For example, Johnny Cash called himself the 'man in black' (and even released an album with the same name in 1971), whilst grime star Stormzy is known for his penchant to wear noir and recently hit headlines when he took to the stage at Glastonbury in a statement-making all-black Union Jack stab vest, designed by Banksy. 🎤

Team TM are huge Stormzy fans. Can you tell?

The Famous Companies That Use Black In Their Branding
The colours that a business chooses to use in its branding speaks volumes for the company itself. Whether colours are chosen for a practical reason (as with Coca Cola choosing red in our previous colour guide) or to assert a specific attitude or aspiration, the palette of the logo is key to establishing the direction and demographics of the business.
Arguably the companies that use black in their branding are so supremely confident in the sheer power of their offering that they have no need to incorporate other colours into what they're doing.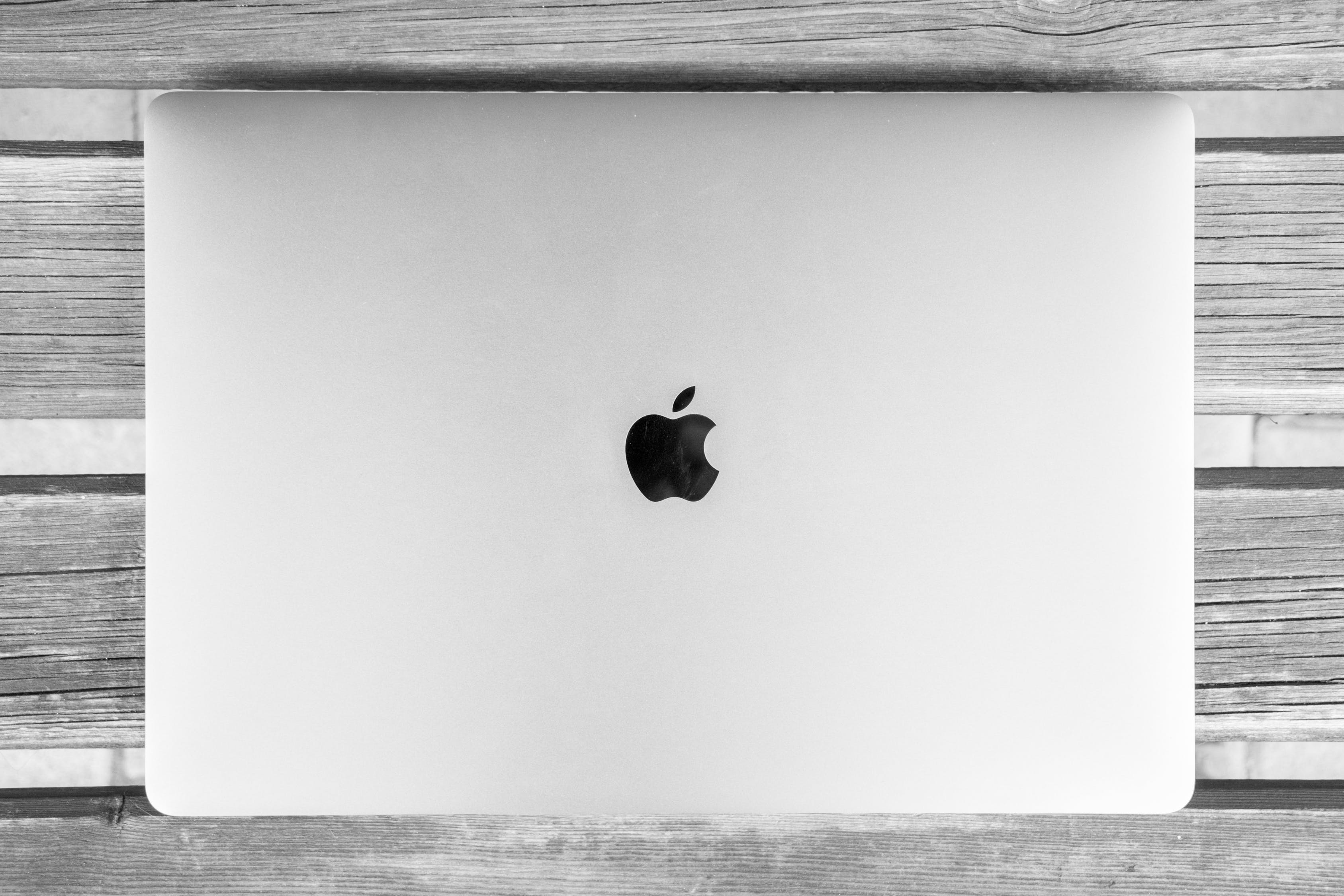 Some of the world's largest corporations use black at the heart of their branding identity: we're talking Apple, Nike, Calvin Klein, Adidas, Cartier, Ralph Lauren, Estee Lauder, MTV... The list is endless.
Case study: Chanel
Whether it's used for the logo or the backdrop, black has always been central to the branding of iconic French fashion house, Chanel. Très chic, non?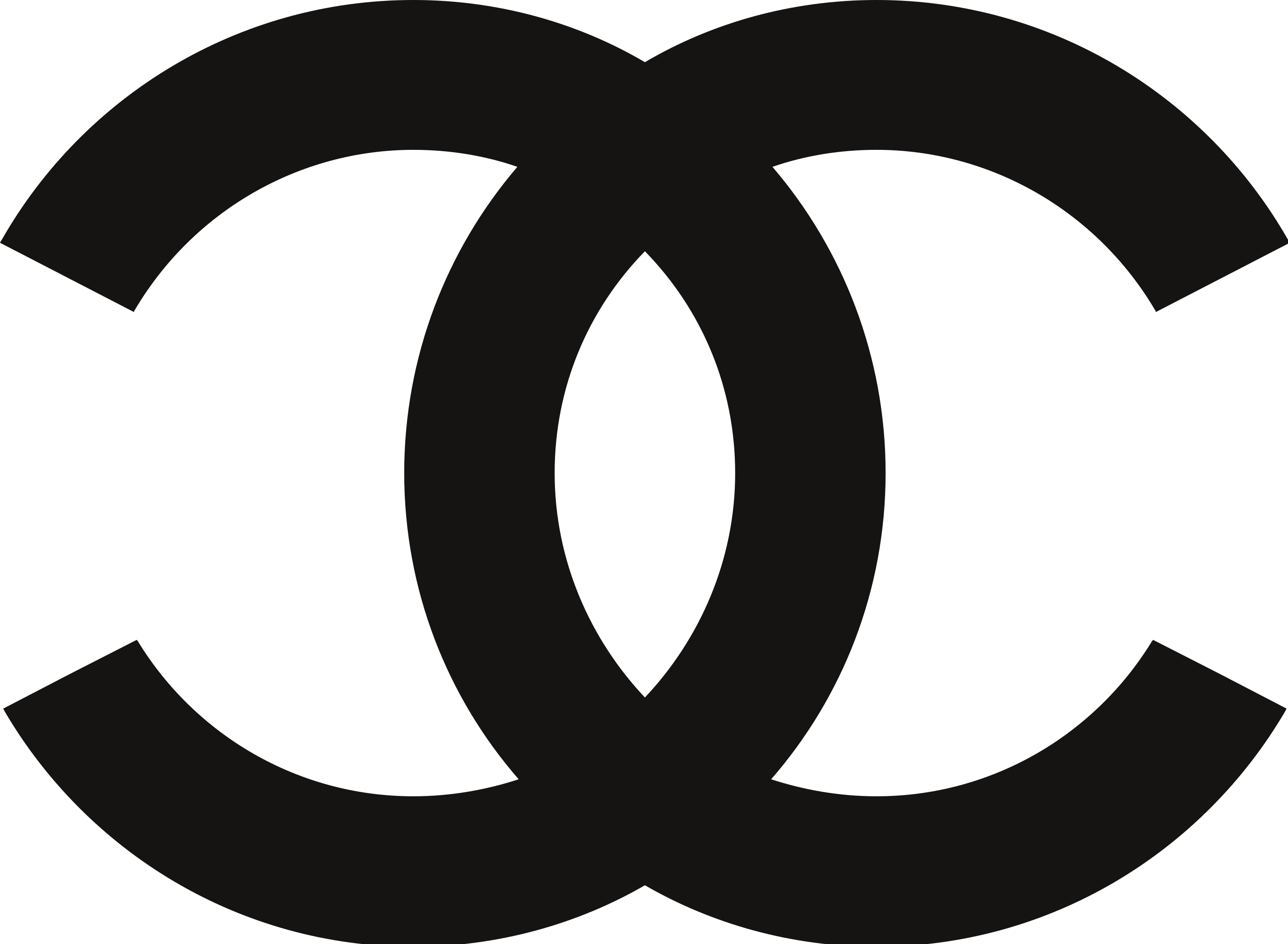 The label was the creation of Gabrielle 'Coco' Chanel, who launched it in 1910. Over the years, many have understandably believed the interlocking Cs in the brand's logo to have been born from the designer's initials.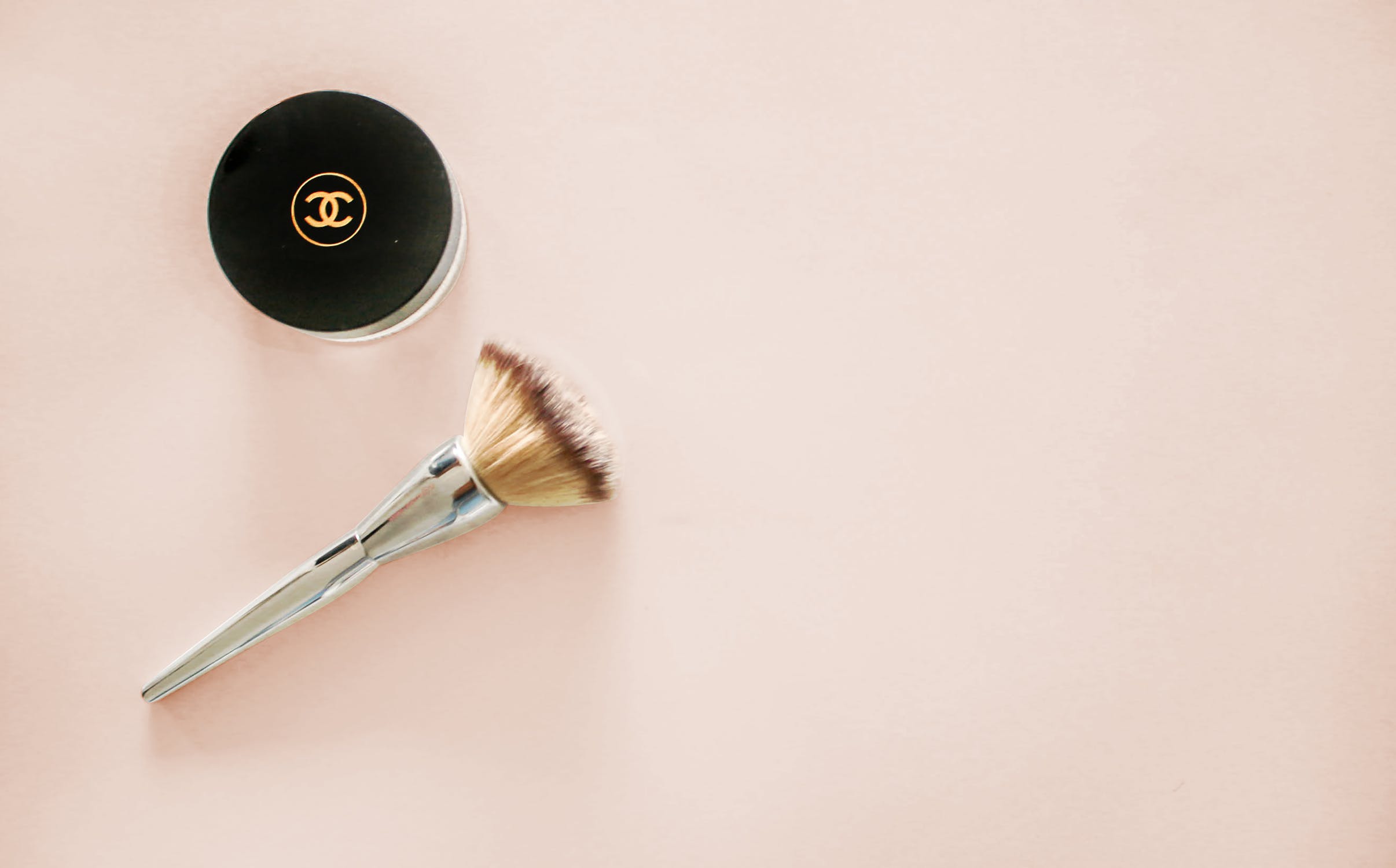 However, there's actually a bit more to it than that: Chanel visited a French castle (namely, Château de Crémat in Nice, where she had reportedly attended many an excellent party), and was inspired by the interlocking Cs that decorated the property's exquisite arched windows.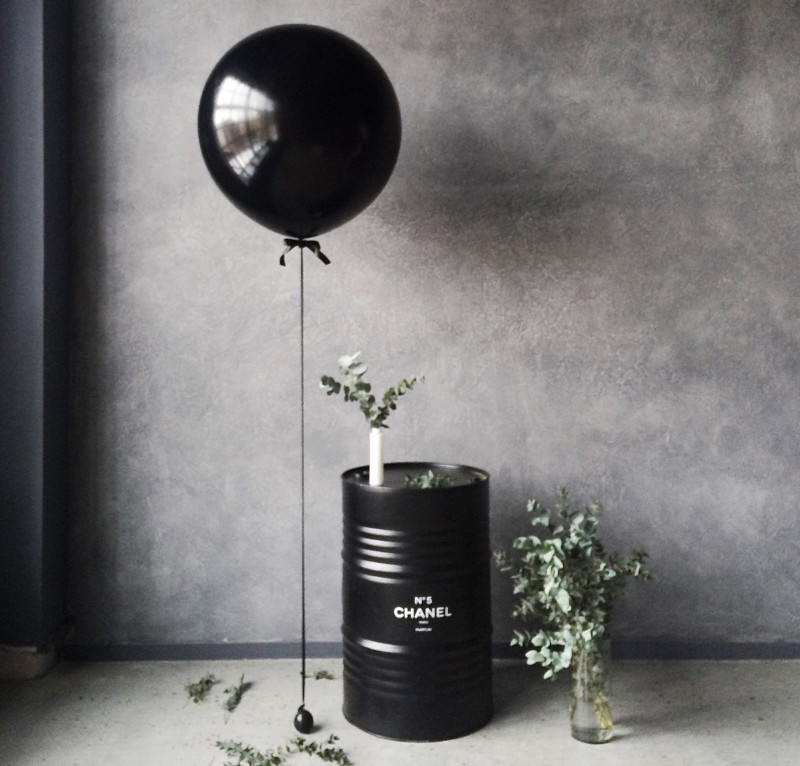 The logo was trademarked in February 1925. Although several other logos have been introduced over the years, it's those iconic Cs that have helped the brand maintain its iconic status for almost a century.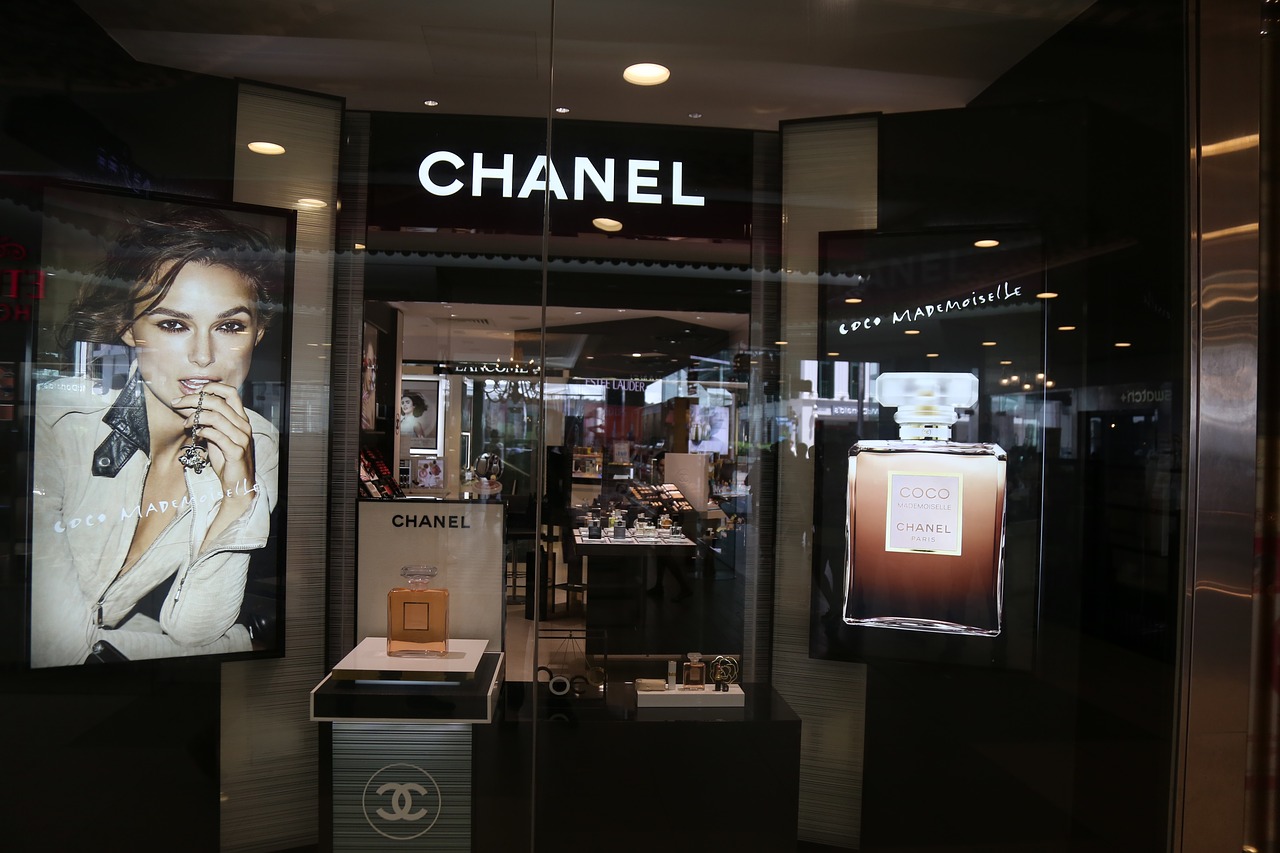 .
Whether the logo is black on white or white on black - it is used in both ways - it offers a striking impact that's instantly familiar. The result? A brand that's recognisable all around the globe.
Oh, and a fun stat for you while we're on the subject of famous logos: according to a recent study, 23% of the world's top companies have a logo that is black, white or grayscale.
It's Not Just About The Logo: Why Should You Consider Black For Your Promotional Products?
Black is having a serious moment right now: with its cool, understated and striking presence, it's hitting all the right notes. It's also high-impact and bold; it doesn't shy away from attention and offers an ideal backdrop for your branding to be printed on to.
Embrace your brand's shadows and consider strong-and-striking black for promotional products with impact. Allowing your logo to pop in stark contrast, it's a great way to emphasise and draw attention to your branding. Whether your target audience is the youth market (who can appreciate the aesthetic cool of all-black-everything) or busy professionals who crave fuss-free minimalism, black can appeal to almost any target demographic.
Which Black Products Could You Consider For An Upcoming Marketing Campaign?
Total Merchandise has a huge range of black and charcoal-toned promotional products available, and we also offer a Pantone-matching service on a wide variety of branded items, too.
The meaning? We can recreate your own unique darker-than-dark shade if so desired, resulting in a product that's as bespoke to your brand as it is desirable to your customers.
Crosby Soft Touch Metal Ballpens
Make the 'write' impression with these sleek ballpoint pens, which can be printed in full colour or engraved with your artwork.
Black Taunton Jute Shopper Bags
These strong-hold printed jute bags are perfect for taking your brand out-and-about!
Tube Power Banks
Ideal for slipping into bags, briefcases and pockets alike, our branded power banks will ensure your customers are always able to charge their phones or tablets when they're out and about.
The best bit? Your branding will be on display every time it's used!
Colombia Pocket Weekly Diary
For a smart stationery giveaway that your customers will appreciate come the new year, consider a branded diary. Black makes a luxurious choice, and your logo can be foil-blocked in gold or silver for a decadent finish that pops beautifully.
Sun Ray Bottle Opener Sunglasses
For a cool promotional giveaway with double the functionality, look no further than these logo-printed sunglasses. As well as helping to protect yours customers' eyes in the sunshine, this clever design also incorporates a bottle opener. Clever, we know - and with your brand at the centre of the action!
Get the ball rolling with your next promotional order today. Want an instant inspiration fix? Browse our best-selling promotional products.