Easter is just on the horizon and if you're considering the seasonal treats you would like to gift your customers or colleagues, you've come to the right place because our eggcellent range of Easter corporate gifts will have everybunny hopping with joy!
---
READ MORE:
---
Choose Branded Choccy for Hoppy Customers
Easter is the time to celebrate, spend the long weekend with friends and family, and overindulge in lots of chocolate! Whether your boss puts on a fun egg hunt around the office or you get together with family for Easter Sunday dinner, Easter has become a time synonymous with choccy.
Fun fact alert... Did you know that the first Easter egg was invented in the UK? The delicious egg-shaped chocolate was made in Bristol in 1873 by Fry's, the chocolate company. Fast forward to today and over 80 million boxed Easter eggs are sold around Easter time each year in the UK.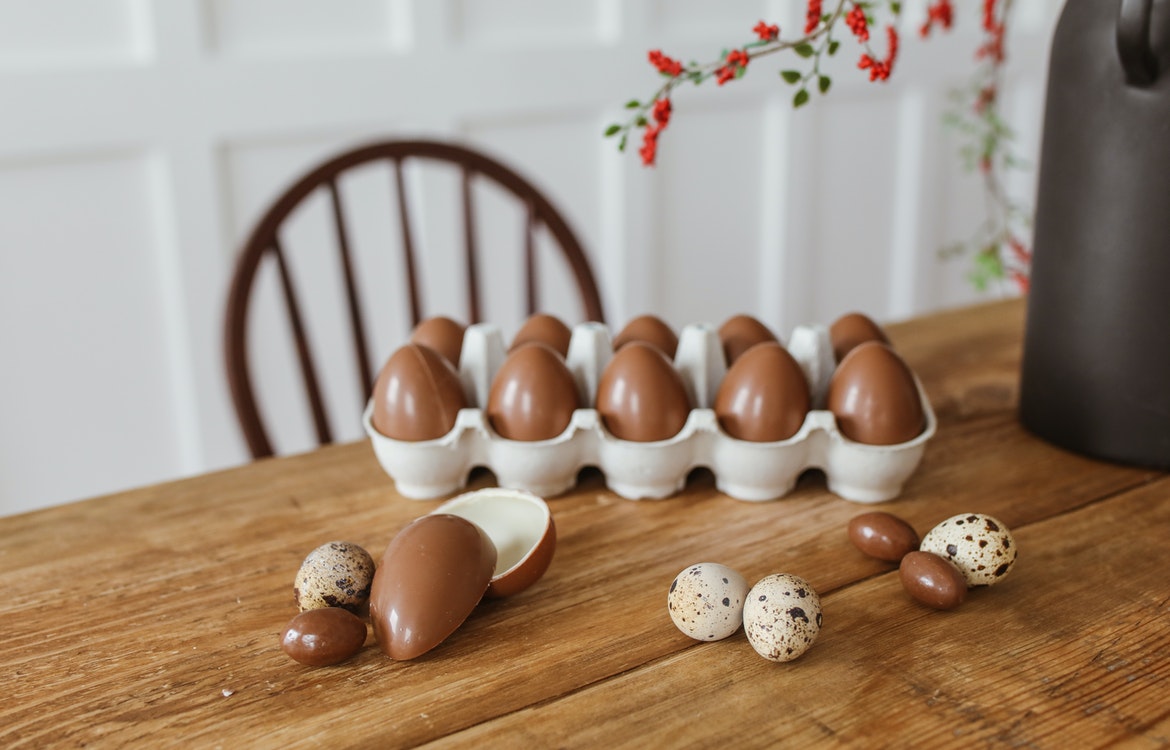 Image from Pexels.
With over 500 million Cadbury Creme Eggs being made every single year, gifting your employees or clients with your very own custom printed Boxed Mini Creme Egg is sure to go down a treat! If one isn't enough, then why not go for our Double Boxed Mini Creme Eggs? Which include not one, but two mouthwateringly good Cadbury Creme Eggs.
Another eggceptional option for your 2022 corporate Easter gifts is our Large Organza Bags with Mini Eggs. Each stylish organza bag is filled with approximately 45 delicious sugar-coated milk chocolate eggs and is complete with your full colour design printed to the tag.
Of course, you really can't go wrong with a classic Easter egg, so why not make it branded? Our 100g Easter Eggs are made from Belgian milk chocolate to put your branding on the tip of peoples tongues (literally!) and are supplied in a card box that is printed to the entire surface with your artwork - they're sure to crack your Easter marketing.
Have we left you wanting more? Browse our full range of tasty promotional chocolate and enquire today!
Keep it Cute with Animal-Themed Easter Gifts
Easter is a time represented with rebirth and springtime brings new life via plants and baby animals. In fact, rabbits and lambs are often associated with Easter because most offspring of these two animals are born around Easter. And of course, not forgetting the universally celebrated mythical figure, the Easter Bunny; Easter weekend is the Easter Bunny's time to shine, bringing chocolate eggs to all who deserve them.
If there were a chocolate treat to pip the Cadbury Creme Egg from its throne, it would be the luxurious Lindt GOLD BUNNY. First created in 1952, it wasn't until the late 1990's the golden rabbit hit shelves across the world and now around 150 million of these chocolate bunnies are produced every year in over 50 countries.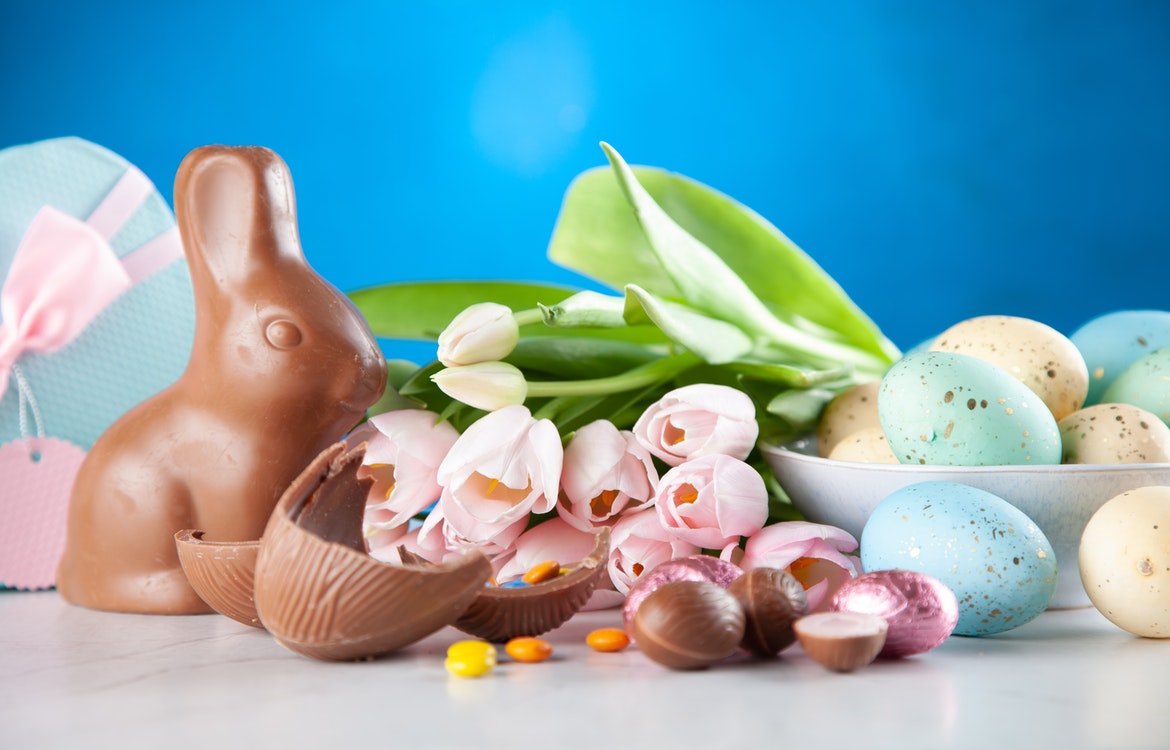 Image via Pexels.
Whilst we don't have any choccy bunnies for your customers to sink their teeth into, we do have our oh-so-cute Flopsy Bunny cuddly toys that are sure to put a smile on their faces.
If you're after a rabbit-inspired Easter gift that stretches your marketing budget that bit further, then our Large Rabbit Logobugs are the item to hop on! Showcasing your business name, logo, or message (or all three!) to the attached ribbon for prices starting at just 75p per unit.
Another woolly - tired of our baaaaad puns yet? - great seasonal gift is the Stress Sheep. Printed with your logo, they guarantee to place your brand straight into the hands of your customers. Why not add some more fun to your Easter promotions by opting for golden Stress Sheep?
With everything from chicken-shaped stress balls to fluffy chick message bugs, we've got every animal-inspired corporate gift for your Easter campaign.
Feeling inspired? Our range of printed Easter gifts includes tasty chocolate eggs of all sizes, egg cups, animal-shaped stress balls, seed packets and more! Browse the full range and order your 2022 Easter gifts today. Need help finding a specific item? Simply contact a member of our friendly and experienced Sales team on 01376 509092 or email info@totalmerchandise.co.uk today. Main image via Unsplash.