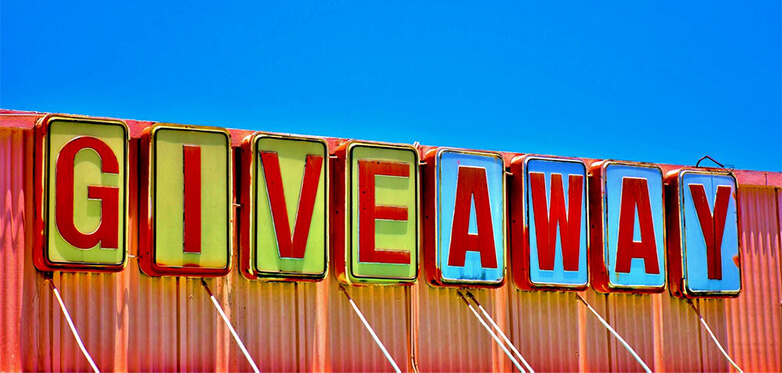 What Should You Buy Promotional Products For
You already know that one of, if not the, best ways to increase brand awareness is investing in promotional merchandise. There are a few different types of promotional products that we think you should be investing in that we are going to run through today. It's not all about giveaways and low budget items, there are lots of types of promotional merchandise to suit your needs.
Giveaways
We'll start with the big, obvious one. Giveaways for exhibitions, talks, and trade shows are one of the main reasons people buy promotional merchandise. These are often low cost, high volume items as you want to maximise your budget and spread brand awareness to as many people as possible. Giving away promotional products at a trade show is also a great way to increase traffic to your booth and they can leave a lasting positive impression.
For giveaways, we recommend pens, water bottles, USB drives, tote bags, hand sanitisers and mugs as these are all everyday use, low cost items that can be branded effectively with your logo.
Team Apparel
Whether your team needs uniforms for everyday wear, or you're going on a trip, corporate apparel is an essential way to give off a professional impression of your company. You can brand t-shirts and other items with your logo and have them for the staff to wear and also you can give them away to customers who can wear them during their daily activities including going to the gym for maximum brand exposure.
For team apparel, we recommend t-shirts, jumpers, hoodies, zip-up jackets and hats; these are always on trend and are a great way to display your brand's logo.
Gifts
If you are a company who likes to gift their employees when they do a good job or when it comes to the holiday season, consider getting some company-branded luxury merchandise. We have a range of gifts that you can brand to ensure that your employee's hard work didn't go unnoticed. These gifts are a great way to also incentivise employees to perform to a high standard and make them feel special and so should be an important part of your budget.
There are so many different options that are available to suit your promotional merchandise needs and we hope that we have highlighted just a few ways that promotional goods can positively impact your company.
Posted: 27th Sep 2018