We don't mean to alarm you but there is a matter of weeks left in 2019. Weeks! So why not start giving some thought to the promotional products your office needs to help it seamlessly segue into 2020?
Whether you run a small start-up or are in charge of marketing at a nationwide organisation, having a freshen-up of what you and your staff use on a daily basis can offer a great way to breathe some fresh air into your workspace.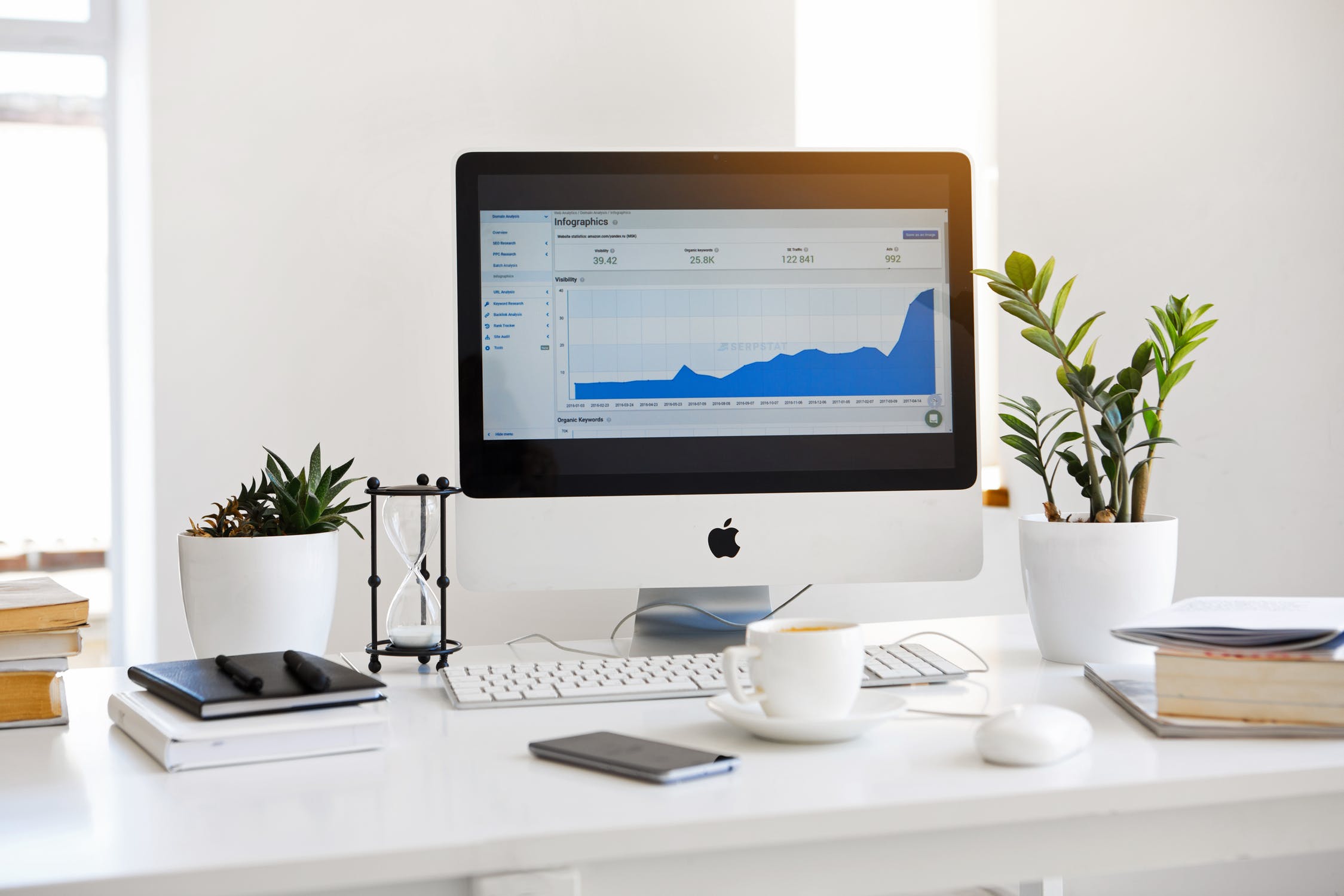 Factor in that some items will bump-up practicality and functionality for your workforce and it becomes an irresistible proposition. Branded office supplies are also ideal for creating a smart first impression from the moment visitors and guests step foot within your HQ, helping to create an office that is neat, organised and on-brand in every possible way.
Read on for our round-up of the promotional products that will add some new year sheen to your workplace...
Promotional Diaries
Key to a happy, stress-free working process? Organisation. Encouraging your staff to keep on top of to-do lists, meetings and deadlines with the help of a branded diary is essential for a calmer office and a happy working environment. Plus, it adds a sheen of corporate finesse, too!
Our range of branded diaries can be printed, embossed or foil blocked with your company name or logo, helping to generate a sense of corporate pride among your staff. Prices start from just £1.65 per unit for our Colombia Pocket Weekly Diaries; for a luxe touch, consider our A5 Daily Colombia Diary (shown above), which offers your colleagues a huge amount of space for scribbling notes-to-self.
We have a wide range of promotional diaries for your consideration; we also have printed desk calendars and branded wall calendars available, too. While we're on the subject, our branded A3 Desk Pad is also an organisation essential and is ideal for your colleagues to use for to-do lists.
Printed Pens
On a related note - you can't give staff new diaries without giving consideration to the pen situation, too! Total Merchandise has a huge range of promotional pens available, ranging from budget-friendly pens to premium metal pens, all branded with your logo.
Need a quick inspiration hit? Our Curvy Ballpens are consistently one of our best-selling items; for a more luxe take, consider these luxe logo-printed Pierre Cardin Ballpens instead, which are available in four different colours and look ridiculously sophisticated.
Browse our full range of promotional pens.
Branded Mugs
New year, new you... New mug? Okay, that might not be the exact expression but you can appreciate what we're getting at. Ideal for use in-house, our range of branded mugs can also make great giveaway items at industry events, too.
Giving the staff kitchen a freshen-up will certainly re-energise the tea-run, whilst also bringing further corporate pride into the office. Browse our full range of promotional mugs to find the perfect design to suit your office!
Promotional Clothing
If your staff wear a uniform as part of their role, consider revamping it for a whole new look in time for 2020. Total Merchandise has a wide range of promotional clothing, from printed hoodies to promotional T-shirts, as well as logo-embroidered caps, printed sunglasses, promotional polo shirts... And more!
We even have printed work shirts and promotional blouses, too; these subtly branded with your company's logo and help to create an effortlessly smart impression.
Browse our full promotional clothing range and contact us today to enquire for your bespoke quote.
Branded Laptop Bags
Do your team members go out and about, representing your business in meetings and pitches? If so, chances are they will take laptops with them - meaning a smart-and-sturdy branded laptop bag could be useful.
As well as keeping the technology within safe, providing your colleagues with logo-printed laptop bags is a fantastic way to ensure your branding is always on display, whether they're jetting off to meet colleagues on the other side of the globe or simply hopping on the Tube.
Desktop Gardens
It might seem a bit 'random' but with greenery in the workplace proven to improve everything from mood to air quality, why not invest in our branded Garden Tubes for every desk?
With the option to brighten up even the dullest of workspaces with a flourish of floral pretty, options available include a huge range of wildflower seeds, ideal for ensuring a delicate scent that will lift spirits.
Branded Lanyards
If your colleagues wear lanyards in order to wear security passes or ID cards with ease, it's time to update them!
Whether your current lanyards are in need of a total redesign or you want to colour-code according to departments, we have a huge range of options available - from the classic to the quirky, we've got an option for you!
Browse our full range of promotional lanyards and find the perfect match for your business today!
Printed Mousemats
Sure, branded mousemats might not sound like the most dazzling of promotional ideas - but when you consider that they're on desks 24/7, they quickly become a far more exciting proposition.
They can be printed with the artwork of your choosing, with prices starting as low as 50p per item. Explore our range of printed mouse mats and fill out our Rapid Quote form to get your bespoke pricing.
Promotional Umbrellas
Whether they're used by your colleagues or handed out to office visitors who find themselves sans brolly on the day of a deluge, printed umbrellas add seriously smart branding potential to even the dullest of days!
We have everything from branded golf umbrellas all the way through to handbag-friendly telescopic umbrellas, with price points and order quantities to suit every marketing budget.
It doesn't finish there, of course! Want more ideas for your branded office supplies? Browse our Desk & Office Gifts section in full and contact us today for your quote.
Photography via Pexels.