This year will see Mother's Day fall on Sunday 22nd March in the UK - meaning that there's no time like the present to purchase the most loveable logo-printed gifts for your Mothering Sunday 2020 campaign.
Why Do We Celebrate Mother's Day In The UK?
Remembering which date Mother's Day falls on each year can be difficult, simply because it varies each year. In the UK, it's celebrated on the fourth Sunday of Lent.
Wondering why, exactly, it's celebrated on that specific date? It all stems back to Christian behaviour during the Lent period. On the fourth Sunday during the period of Lent, Christians would visit their 'mother church' - which is also why we refer to the celebration as Mothering Sunday, FYI.
3 Facts About Mother's Day We Bet You Didn't Know
Firstly, you might imagine that Valentine's Day is the biggest flower-buying day of the year but you would be incorrect. It is in fact, Mother's Day that sees flower sales bloom by around 70%, compared to other days of the year. 🌷
Secondly! Did you know that Mother's Day is one of the most popular days of the year for people to eat out? From coffee shops to afternoon tea, pub lunches to bistro dinners - tables (and tummies!) get filled in celebration of all things maternal. 🍰
Finally... An astonishing 30 million greetings cards are sent by Brits on Mother's Day! 💌
Promotional Products To Tie In With Mother's Day 2020
With Mother's Day a few weeks away, now's the time to purchase your tie-in branded items. With our list of top picks, we've got pink on the mind - a rather fitting hue for the occasion...
1. A6 Greetings Cards
As mentioned in our three interesting facts over, in the UK around 30 million cards are sent on Mother's Day, so it would be fitting to send your clients a sweet greetings card for the special day.
Our custom-printed A6 greetings cards are made from 350gsm silk board for a luxurious finish and are personalised with your full-colour design printed to both the outside and inside of the card for maximum impact. These printed cards are a budget-friendly yet effective Mother's Day gift and are available from as little as 49p per unit!
Lead time: 10 working days.
2. Universal Vending Cups
Perfect for coffee shops and cafes, you can expand your brand exposure further with these promotional coffee cups - they truly let your name travel. Available in a variety of colours, but why opt for pink to fall completely in line with Mother's Day?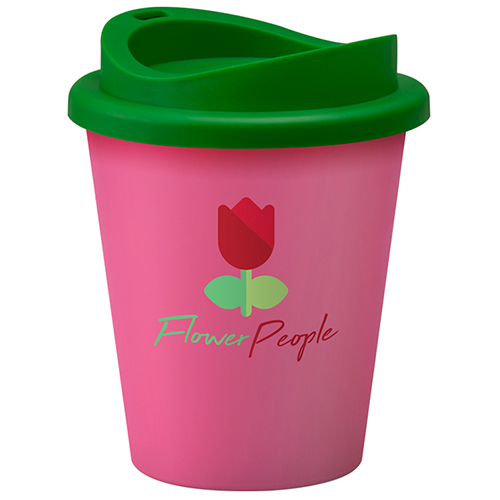 Lead time: 7-10 working days.
3. Bear in a Mug
These adorable gifts a sure to add a bear-y cute touch to your Mother's Day campaign. Each of these unique items offers not one but two opportunities to flaunt your brand, with your logo printed to both the plastic mug and the bear's T-shirt! And, for the perfect finishing touch, this wonderful duo comes wrapped in a plastic bag with a decorative bow.
Lead time: 10-15 working days.
4. Promotional 10-Inch Balloons
If your business is planning an event in celebration of Mothering Sunday and you're currently looking for the perfect finishing touch, look no further than these Promotional 10-Inch Balloons.
Printed with your logo to each side, these branded balloons are sure to make your marketing pop! And best of all, they're available from as little as 8p per unit.
Lead time: 7 working days.
5. Express New Shape Engraved Trolley Coins
These promotional trolley coin keyrings are as practical as they are promotional - and are sure to draw attention to your brand!
Engraved with your logo for long-lasting exposure, these branded trolley tokens will remind your customers of your business on a regular basis.
Lead time: 72 hour express.
6. Mini Prosecco Bottles
Our promotional mini bottles of Prosecco let your customers celebrate Mother's Day in style, and pop the cork on your marketing. Personalised with a full-colour label that covers the entire bottle, as well as with your logo printed to the lid, these are a sure way to advertise your business.
Lead time: 10 working days.
7. Double Compact Mirror
Available in chrome or rose gold, these compact mirrors are an elegant gift to include in your Mother's Day promotions. Each branded compact boasts two mirrors and a generous design area for your engraved logo.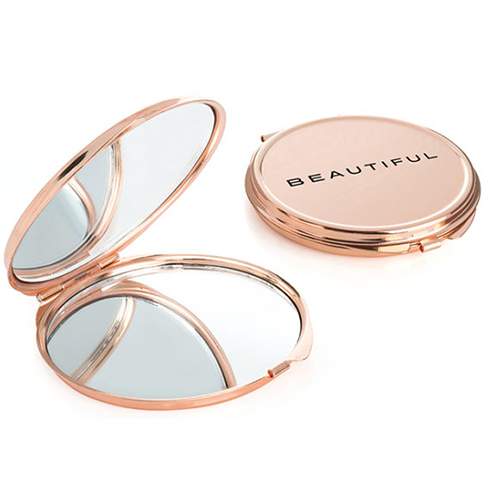 Double Compact Mirror

Boasting a sleek and simple design, these printed compact mirrors offer great value, with prices starting at just £1.22 per unit.
Lead time: 10 working days.
8. Chrome Finish Perfume Atomiser
If you're looking for a practical promotional product that offers a subtle and stylish way of advertising your brand then search no longer; these Chrome Finish Perfume Atomiser are the logo-printed giveaway for your Mother's Day campaign. Perfect for perfume shops, salons and so much more, they offer long-lasting brand exposure.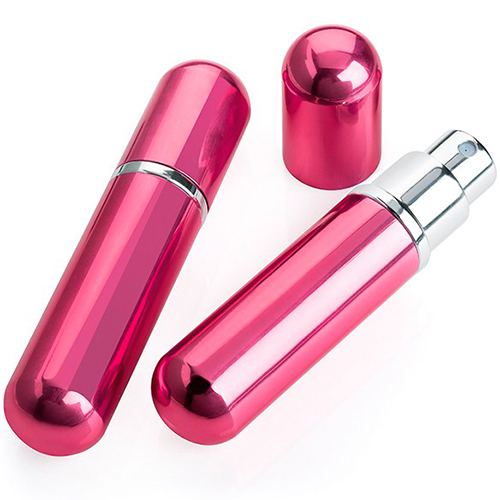 Lead time: 10 working days.
So, if you're inspired for your Mother's Day 2020 campaign discover the wide range of promotional lifestyle items Total Merchandise has to offer. Don't forget to fill in the Rapid Quote form to receive your bespoke quote.
Main image from Pexels.