Let's face it: we've all wanted one of BiC's iconic Four Colour Ballpoints at one point or another during our lives.
The pen - most commonly seen in cornflower blue but also available in a whole rainbow of other shades - is the go-to choice of professionals across the UK due to its versatile and practical design.
---
READ MORE:
---
Inspiring feelings of mild envy from all who see it, the pen is ideal for busy people who want to flick between different colours for different scenarios - red for correcting or editing work, for example, black for signing off invoices, green and blue for standing out on a calendar or in a diary...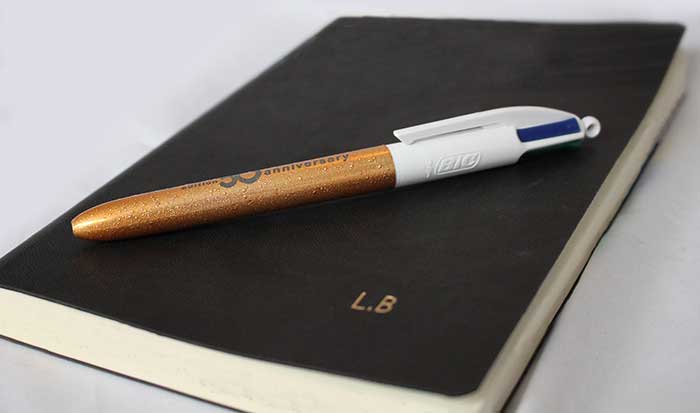 In short: it's the pen of choice for multi-taskers across the nation, pulling its weight to make our busy days that tiny bit more manageable.
And guess what? This most revered of promotional pens has just hit the big 5-0. 🥳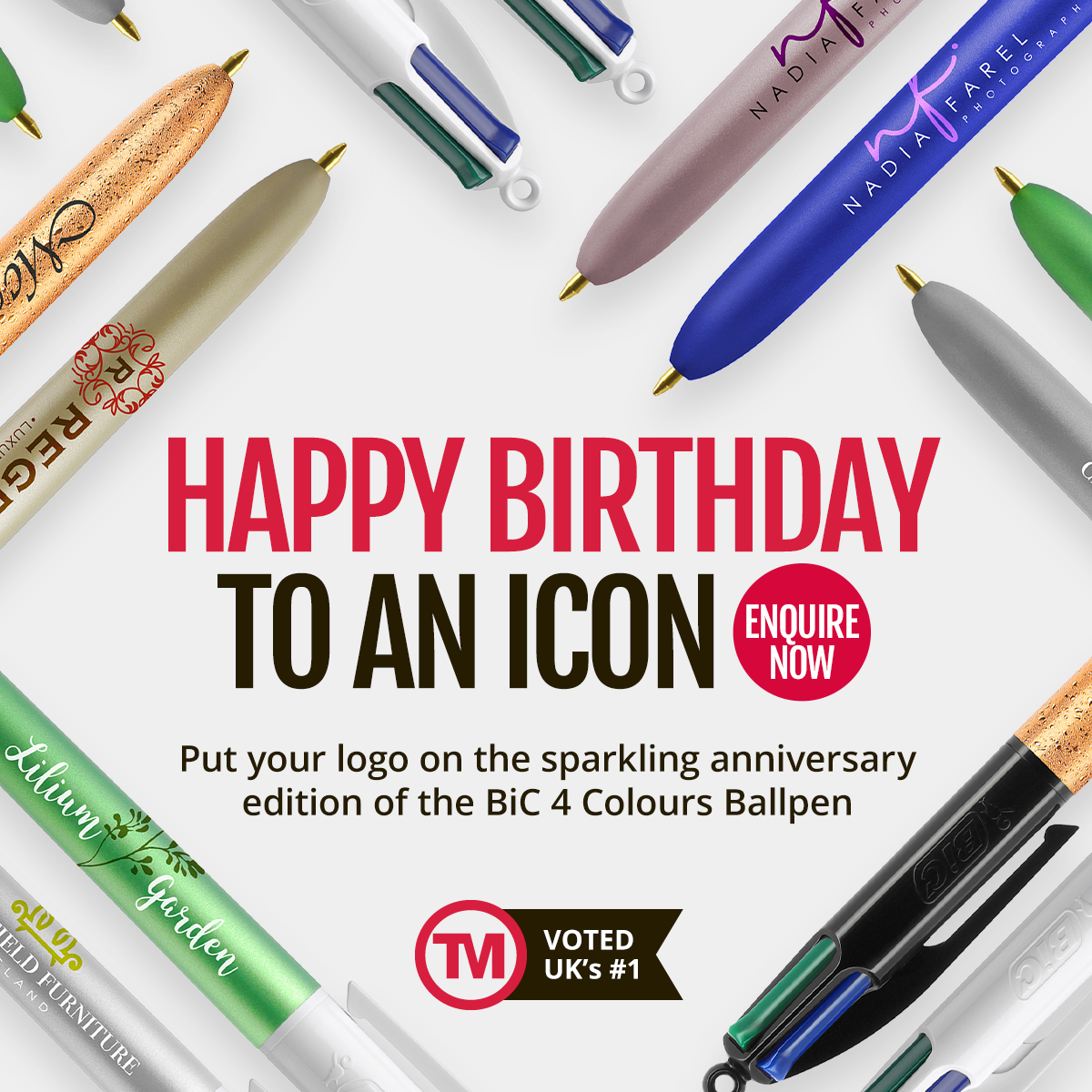 Yep: 2020 marks the 50th year since Marcel Bich first created the four-colour ballpoint that we all know and love today. The original idea back in 1970, when the pen was first designed? To create a writing instrument that could offer the user a variety of different ink colours, without the fuss and faff of searching for a new pen.
To celebrate this milestone anniversary, the team at BiC have decided to treat the pen to a glamorous makeover to reflect the special occasion.
Whilst the traditional 4 Colour Pen is available in block colours only, the birthday reimagining has given it a sparkling new look, with a series of pearlescent shimmering shades now available to choose from. These include:
Gold Glacé/White
Green Glacé/White
Pink Glacé/White
Red Glacé/White
Silver Glacé/White
Blue Glacé/White
Granité/White
Granité/Black

Of course, whichever colour you choose, these promotional ballpoint pens will all be printed with your logo or, for that extra special b-day touch, exquisitely engraved. With a minimum order of just 250 units, they're ideal for keeping in-stock for your team in the workplace, or for handing out to customers at events or during in-store transactions.
BiC 4 Colours Glacé Ballpen
From £1.37
Want to stick to the original design? We hear you - the pen is still available to order in its traditional form, too. It can't be engraved but it can be printed in up to full colour with your design, giving you the creative license to really assert your brand in exactly the way you want to.
BiC 4 Colours Ballpen
From £1.21
Whichever version of this promotional merchandise classic you opt for, know this: you'll be making the 'write' choice with a printed pen that your customers and colleagues will love to use!
From promotional pens to branded notepads, we've got all the promotional giveaways your business could need this winter. Need help finding a specific item? Simply contact a member of our friendly and experienced Sales team on 01376 509092 or email info@totalmerchandise.co.uk today.