LED Bluetooth Speakers
Product Code: 196419
Delivered as early as 5th January
Step 1
Select your product options
Product colour(s) / material(s)
Branding options (1 available)
Step 2
Select your
Everything Included
These prices include:
Logo printing costs
Delivery charges
Any additional charges
It really is everything included!
price
Your logo/artwork (optional)
View our Artwork Guidelines to see which file types are best for your branding option.
Your logo/artwork
View our Artwork Guidelines to see which file types are best for your branding option.
Click to upload
Tap to upload
No thanks, i'll do it later
Choose your delivery date
When is your delivery required?
Please select your 'Everything Included Price' before selecting your delivery date.
No hidden charges
Price match guarantee
Delivered on time

No hidden charges
Price match guarantee
Delivered on time

The
Guarantee
The best price on the market
Found it cheaper elsewhere? We'll price match on any like-for-like product.
No hidden charges
The Everything Included price we show is the price you'll pay. It really is that simple!
Delivered on time
We pride ourselves on ensuring that your products will always be with you in time for your deadline.
5 star experience
From our excellent customer reviews to our multiple industry awards, you can be confident that we're the best in the business.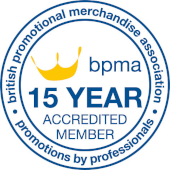 LED Bluetooth Speakers
Delivered as early as 5th January
Product colour(s) / material(s)
Product Details
Product Size
55 x 133 x 38mm
Print Area
100 x 50mm (full colour, front)
Print Options
Full colour
About this Product
Branded LED Bluetooth Speakers custom printed with your design or company logo to the front in full colour for maximum exposure. This wireless speaker can also be branded to the top or back in spot colours, extra printed positions are additional to advertised costs, prices are available upon application.
Lightweight and compact, these promotional speakers offer stunning sound and performance. A custom branded promotional wireless speaker that is rechargeable and portable. Stream sound from your mobile device or use the auxiliary input at the back for playback via alternative devices. Enhance your experience with the LED flashing lights. Supplied in a gift box.
A promotional speaker with an impressive 6 watts of sound, get your company logo promoted with a boom. Everyone is streaming something in these ever-changing times and the speakers that come with your phones are not loud enough to enjoy music at its full potential. Now you can blow the walls down with a custom branded wireless speaker with excellent bluetooth connectivity to suit most mobile phones and tablets.
Product managed by
With 12 years of experience in the promotional merchandise industry, Katie speaks with true authority about all matters related to promotional products. Her attention to detail and creative flair ensure that product details, prices, imagery and descriptions are accurate and answer all our customers' questions. Her articles and other product-related content have become truly trusted sources of information and inspiration for anyone deciding on their next promotional product order. In another life, Katie would have been a star Quidditch player.