Antimicrobial Adjustable Face Mask
Product Code: 209679
Delivered as early as 13th December
Step 1
Select your product options
Product colour(s) / material(s)
Branding options (2 available)
Step 2
Select your
Everything Included
These prices include:
Logo printing costs
Delivery charges
Any additional charges
It really is everything included!
price
Your logo/artwork (optional)
View our Artwork Guidelines to see which file types are best for your branding option.
Your logo/artwork
View our Artwork Guidelines to see which file types are best for your branding option.
Click to upload
Tap to upload
No thanks, i'll do it later
Choose your delivery date
When is your delivery required?
Please select your 'Everything Included Price' before selecting your delivery date.
No hidden charges
Price match guarantee
Delivered on time

No hidden charges
Price match guarantee
Delivered on time

The
Guarantee
The best price on the market
Found it cheaper elsewhere? We'll price match on any like-for-like product.
No hidden charges
The Everything Included price we show is the price you'll pay. It really is that simple!
Delivered on time
We pride ourselves on ensuring that your products will always be with you in time for your deadline.
5 star experience
From our excellent customer reviews to our multiple industry awards, you can be confident that we're the best in the business.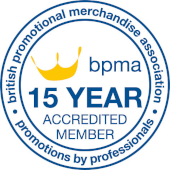 Antimicrobial Adjustable Face Mask
Delivered as early as 13th December
Product colour(s) / material(s)
Product Details
Product Size
174 x 91mm (380mm including straps, approx. size)
Print Area
W35 x H30mm (print position can vary slightly)
Print Options
Spot colour, full colour (transfer)
About this Product
These Antimicrobial Adjustable Face Masks are made from two-ply 100% cotton and have Silvadur™ advanced microbial control which lasts for up to 50 washes. Stylish and comfortable these logo printed face masks fit over the nose and chin and are now an essential item of clothing.
Featuring adjustable toggles on the ear loops to ensure a comfortable fit, these face masks are handmade and can vary slightly in size. This civilian face covering has high particle filtration (UNS - CAT 2) and the Silvadur™ protection also helps to control odour. Certification: AATCC 100, Oeko-Tex, AFNOR S76-001, CWA 17553:2020.
We all need to be more responsible and care for each other. With it now mandatory for face coverings to be worn in more public places, this involves us keeping a face mask on hand at all times.
Supplied bulk packed.
Customise these washable face masks with a spot colour or full-colour transfer print, Pantone colours can not be matched when printed full colour, a transfer print can have an outline edge which will be visible. Your design is best suited to either side, price shown is for 1 position print, additional positions are available upon request at an additional cost. The final print position can vary from 3-5mm in any direction due to the nature of the item.
Please note: This mask is not a medical device. Covering your face (nose & mouth) can help reduce the spread of viral matter. This mask will not prevent you from contracting a virus but it may help in stopping the spread. We would always advise incorporating our face masks into normal health and hygiene, and social distancing practices, including regular hand washing.
Explore more branded face masks.
Product managed by
Adam has been leading the Product team for over 18 years, during which time he's built up an enviable reputation as one of the industry's most trusted authorities on promotional merchandise. As well as supplier relations, product sourcing and pricing, Adam is also responsible for ensuring our promotional merchandise is presented on the website in the most effective manner. His expertise makes him the go-to person on the team for spotting merchandise trends and he's highly experienced in identifying the best branded products to meet our customers' needs. When he's not working, Adam enjoys travel, electronic music and all forms of cinema.