We've written about virtual reality (or VR) before in our blog, Virtual Reality Shopping. Here we discussed the uses of VR in the retail world and how it could be used for a more immersive online shopping experience. Cleverly dubbed, "V-commerce", (a play on the phrase e-commerce) this technology could change online shopping in a huge way. Back when we wrote about it readily available VR technology was still a vision of the future but with 2016 upon us, this looks to be the year of virtual reality.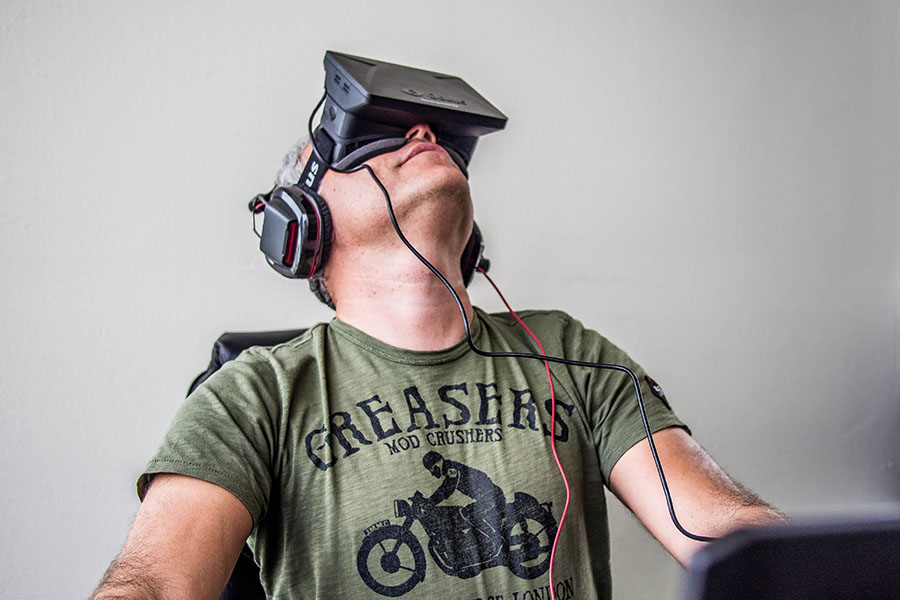 Source: Wikimedia Commons.
Why Is 2016 The Year Of Virtual Reality?
In 2015 and the years prior we saw a growth in virtual reality technology. In 2010 Palmer Luckey designed the first VR prototype, the Oculus Rift. This product has been in development for years with prototype versions available to the public. Early Oculus devices were not cheap and they still aren't today. Google then created Google Cardboard, a VR headset similar to the Rift but much cheaper due to its cardboard construction.
This year many more companies are jumping on the VR bandwagon. Google has created its own VR division and companies like Samsung and PlayStation are going to be releasing their take on the virtual reality headset. Offerings like that of Samsung's VR headset are really interesting as the low prices of under 100 pounds are really bringing these gadgets into the mainstream.
What Does This Mean For Business And Advertising?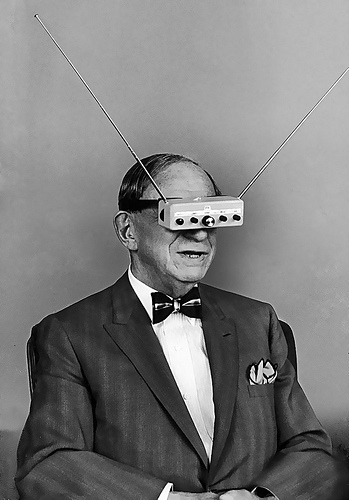 Source: James Vaughan, Flickr. In 1963 people believed that we might use this sort of technology for Television.
The truth is that we're not really sure what all of this means for businesses and advertising, but time will tell. We can only imagine the possibilities. Things like virtual shopping were a dream of the future not so long ago and now they're right around the corner.
Virtual reality headsets could be used for ordinary advertisements. They'd be just like normal adverts however, they'd be 3D and you'd be able to rotate your head around to see a 360-degree view of the location. That's the making of an immersive advert!
Alternatively, headsets could be used to give you a preview of a product. You wouldn't have to base an online purchase on a few static pictures, instead, pick the product up and have a look around it. You could get an idea for scale and see how it looks in your home. This technology could even be used for home buying, you could look around a home without even going there!
The Issues With VR
VR's an interesting new technology but it comes with issues. Price is one, a good TV advert costs a lot of money, and producing that in a VR compatible form is even more expensive. But you can't cut corners... Experts in the field say that bad virtual reality video can make you feel ill for the rest of the day! Furthermore, VR leaves many feeling motion sick even when done properly. That means that a lot of people might not even be able to watch that expensive VR ad you spent millions putting together.
Whatever the issues currently are with VR we're excited to see it emerging into the mainstream and are eager to see what it becomes. Perhaps soon we'll be seeing promotional VR headsets in our catalogue!
Read our recent "Virtual Reality Shopping" blog.