Why does your brand have an Instagram page? What is your goal? Your goal should be to maintain an engaging page for your current audience whilst also increasing your following. Last week we discussed the importance of making your page 'public' and also using strategic hashtags. Whilst our overall top tips for maximum engagement would be to create amazing, regular content for a true community, these tips go hand-in-hand with this content. We'll jump straight into it…
What Filter Will You Use?
Filters matter! If you want a uniform page, use the same filter on every photo. If you want to increase engagement on your Instagram page, take a look at these findings from Iconosquare and TrackMaven…
According to Iconosquare, the top 5 most popular filters on Instagram are:
1) Normal (no filter)
2) Clarendon
3) Juno
4) Lark
5) Ludwig
Interestingly, TrackMaven looked at how certain Instagram filters impacted engagement and found that the most interaction was found when the filters 'Mayfair', 'no filter' and 'Inkwell' were used.
Consider Timings
In an ideal world, you want to be posting when your audience are most active. Check out the infographic we made last year about the best times to post on social media for maximum engagement. This comes back to the main idea that the more engagement your post has, the higher up it will be in people's feeds due to Instagram's algorithm, therefore the more likes it will get. Do you see how this comes full circle? If you are able to post at a time when people are active on Instagram, you have a higher chance of users seeing and engaging with your content.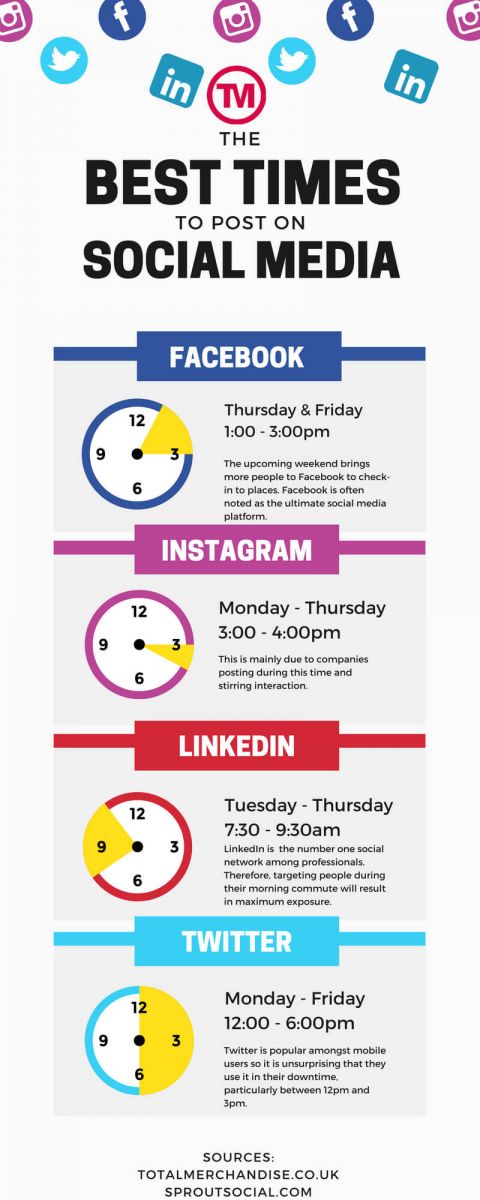 Use Call-To-Actions
You use them on your website, so why not use them on your Instagram posts? Check out the image below from the Instagram account @eater, where in most (if not all!) of their posts they encourage followers and users to "add #eater to your best food photos and we'll share our favourites".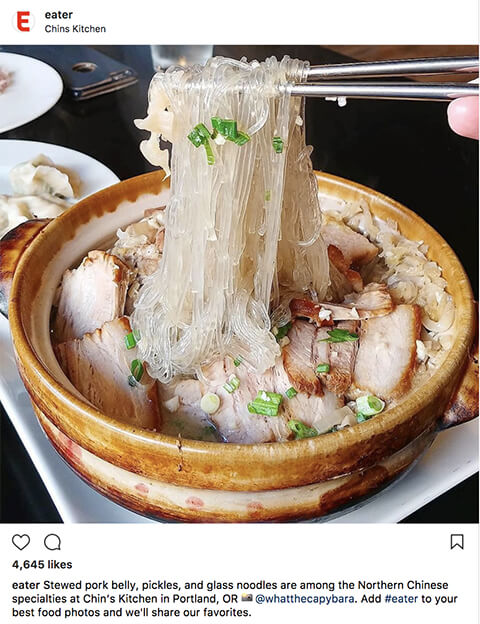 Call-to-actions are a great way of involving your Instagram community as people will spend more time either on your post through commenting, or relating your brand to their future posts like @eater encourages people to do. How do you go about creating a call-to-action on your Instagram posts? It couldn't be easier! Just ask your followers to do something after reading your caption; it could be asking them a question to answer in the comments, or ask them to follow a link in your bio, or even to tag your brand in their future posts. For another example, check out the @influencerco feed where they often ask their followers what they're up to at the weekend.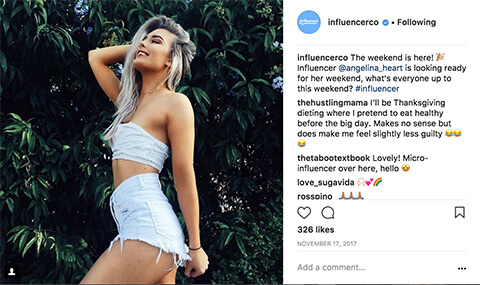 Let us know if these top tips have worked for your business Instagram page!