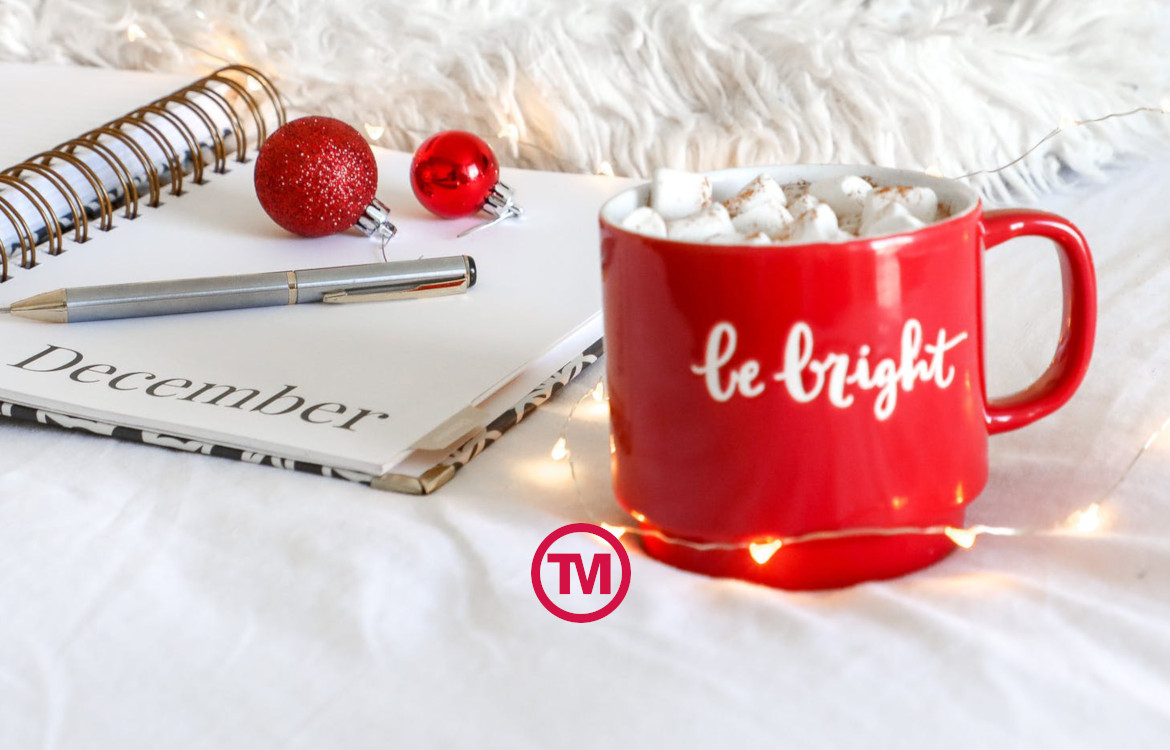 Christmas is coming! Sure, it might still be three months away but now's the perfect time to get organised and start thinking about your festive promotional merchandise - and there's no better place to begin than with our range of branded Advent calendars.
Ideal for keeping your logo prominently positioned on desks, mantlepieces and table tops around the UK this December, our promotional Advent calendars are hugely popular with our customers every year.
Add Some Seasonal Cheer With A Promotional Advent Calendar
First used by German Lutherans in the 19th century, the typical Advent calendar comprises a series of dated windows that are opened during the four weeks of Advent that run-up to Christmas.
Starting on the Sunday that falls closest to the last day of November, Advent can - technically speaking - begin as early as November 27th. That said, the typical Advent calendar will run between 1-24 December; lexophiles will be interested to discover the word 'Advent' is Latin in origin; 'adventus' means 'arrival', with traditional religious Advent calendars counting down to Christmas Day and the birth of Jesus.
In their original format, Advent calendars would feature beautiful illustrations behind each window. In recent times, this has shifted, with Advent calendars often themed around specific brands and containing small treats for the recipient to enjoy each day in the countdown to December 25.
Branded Advent Calendars Offer Something For Everyone!
Whilst children are an obvious target audience for these exciting Christmas-inspired giveaways, recent years have seen Advent calendars enjoy a popularity surge amongst adults, too. Luxury designs containing everything from miniature gin samples to full-sized beauty products are now fairly commonplace, with some worth upwards of a dizzying three figures.
According to research, the typical Londoner will happily spend around £13.61 on an Advent calendar for themselves, £4 more than what their Northern counterparts will pay.
But let's face it - you can't beat being given an Advent calendar, can you?
With that in mind, cast your eye over our range of branded Advent calendars, which are ready and waiting to be printed with your artwork. With prices starting as low as £1.83 per unit for our fantastic Stock Design Desktop Advent Calendars, we have something to suit every business' marketing budget - and to delight every customer, too! Read on for a festive inspiration fix...
#1 For A Promotional Advent Calendar That Can Comfortably Sit On Desktops, Consider These Your Design Desktop Advent Calendars
With a large print area for your logo and festive message, this striking Advent calendar comes in eight different festive designs, ranging from Snowman to Christmas Tree. (Via Reindeer and Christmas Bow, naturally.)
The compact sizing of this branded Advent calendar means it's the perfect option for propping up on desks in the workplace, offering a moment of sweet respite for professionals across the country every day in the countdown to Christmas, whilst also ensuring your branding stays visible in the process, whether you give them to your own team or hand them out at industry events in the run-up to December.
Please note: You must place your order by 1 November 2019 to ensure delivery of your Advent calendars in time for that all-important first day of December!
#2 For An Option You Can Truly Make Your Own, Choose These Your Design Large Advent Calendars
Your business has full creative control over this promotional Advent calendar; the exterior is printed in glorious full colour with the artwork of your choosing and for a small extra cost, you can also print the interior of each door, too.
Please note: If you don't have your own artwork available, we have a range of Stock Design Large Advent Calendars for you to ponder instead, which come pre-printed with gorgeous festive imagery.
#3 For A Touch Of Timeless Luxury, Consider Our Lindt Chocolate Advent Calendars
There's something about Lindt that positively screams decadence - and we've tried enough of the creamy Swiss chocolate in our time to know! It's a luxurious name for your business to be associated with so naturally, our Lindt Chocolate Advent Calendars are ideal for helping to give your brand a seasonal sprinkling of sophistication.
Each of these promotional Advent calendars contains a random mix of Lindt's delicious milk, dark and white chocolate balls, guaranteeing the sweetest of starts to those cold December mornings. Anyone else a little bit peckish just thinking about it...?
Please note: Your digital proof must be signed off by 18 October 2019 to ensure delivery before 1 December.
#4 To Offer Your Customers Something Different Every Day, Pick Our Celebrations Chocolate Advent Calendars
Containing a random assortment of Celebrations sweets, this large Advent calendar is ideal for ensuring your brand stays visible throughout the countdown to Christmas. Design it as you please with the full-colour artwork of your choosing; whether you decide to give them out to colleagues or clients, we're confident it will be as much of a hit with your customers as it is with ours!
Please note: Digital proof approval is required by 18 October 2019 in order to ensure delivery before 1 December.
Browse our full range of promotional Advent calendars to find the perfect fit for your business and contact us for your bespoke quote!
Main image via Pexels.com.