Grab the cake and blow up the balloons: it's our 15th birthday today!
Today (3 September) sees Total Merchandise marking 15 years in the promotional products industry. And we've got a very special treat for you - read on to find out more!
Total Merchandise was launched by Michelle Rae Stoddart, David Stoddart and Jason O'Connor (shown left-to-right above) in September 2004. Since those early days, when Total Merchandise was operated from spare rooms across two counties, the business has rocketed and is now considered to be one of the UK's largest suppliers of promotional products.
With Jay, Dave and Michelle still at the helm, Total Merchandise now has a team of close to 40 employees at its Essex-based HQ. Famed for our 'customer first' attitude and billed as 'your promotional partner', the Total Merchandise team prides itself on delivering the best promotional products at the best prices to its customers and giving them 5* service at every step of the process.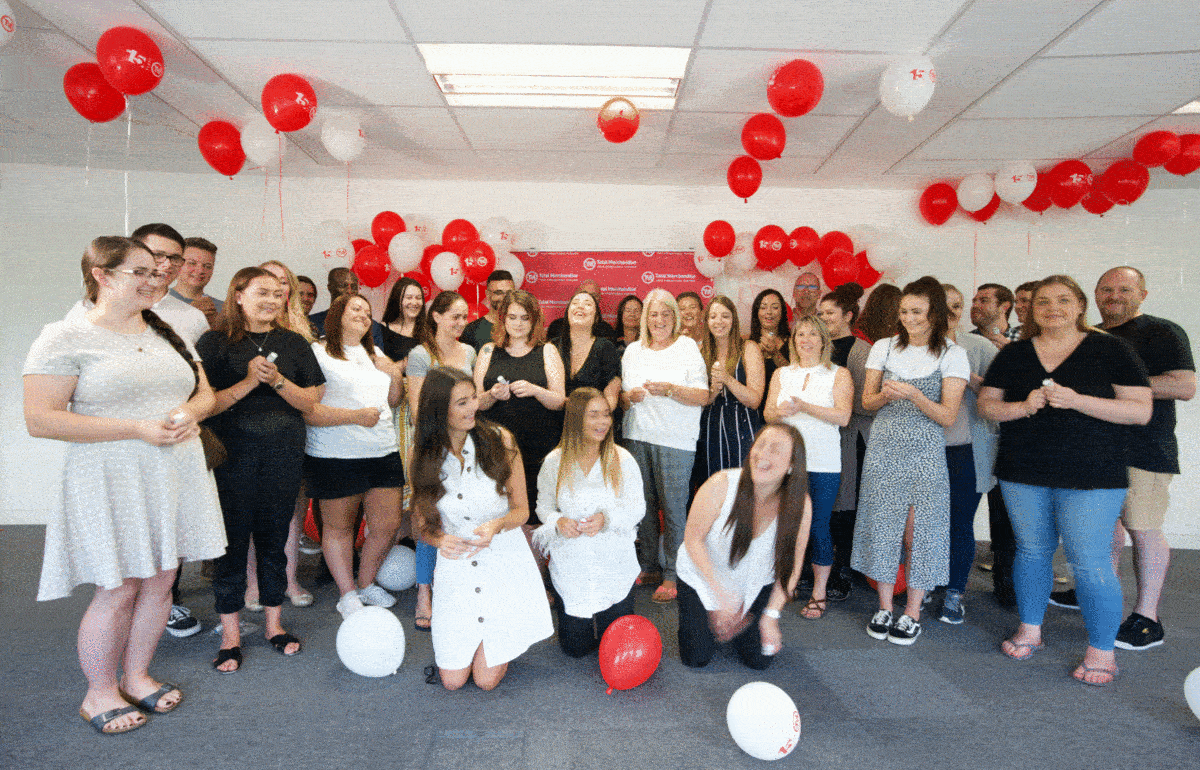 Fifteen years in the industry is an achievement our three directors are incredibly proud of. Jason explains: "From very humble beginnings, the last 15 years has been an amazing journey full of ups and downs but it has brought us to a point where we are recognised as one of the leading providers of promotional merchandise. This, we understand is no mean feat and we are grateful that we have been able to turn a lightbulb moment into this amazing business".
David and Michelle add: "We are thrilled to be one of the leading suppliers of promotional merchandise in the UK and it's all thanks to the fantastic team of staff we have around us, it simply would not have been possible without our sterling team. We would also like to thank our loyal customers for still choosing to use us after all these years. We must be doing something right...!"
It's Not Just About Us - We've Got A Special Treat For You, Too!
It might be our birthday but we want to celebrate with you. With that in mind, we've worked with some of our favourite suppliers to bring you a very special offer: a huge range of our favourite promotional products, all at 15% off.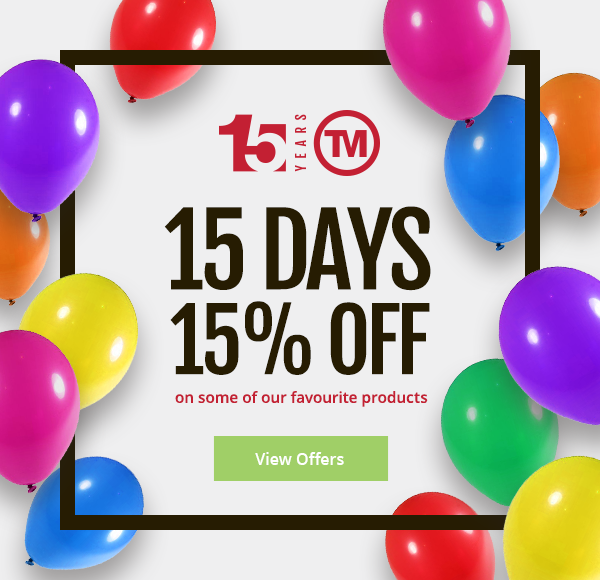 We're delighted to tell you that we're turning 15 in serious style: this is our biggest ever offer and the perfect opportunity for your business to take its branding to the next level.
Browse the full range of promotional products available on the 15% birthday discount now.
This fantastic offer is available on a wide assortment of items, including promotional stationery, branded drinkware, edible items and more.
The 15% discount offer ends on September 23 2019 - so make sure you're quick!
P.S. Keep your eyes peeled for the special birthday competitions we'll be running across our Facebook, Twitter and Instagram accounts!