Let us get one thing straight first: there is a significant difference between having a side project and side project marketing! Say, for instance, you have a start-up company. Your side project may be building a race car from scratch in your garage at home – this is a passion project pretty much completely unrelated to your business.
On the other hand, side project marketing is where you create additional alternative marketing plans (as well as the main plans you already have) to provide something which adds additional value to consumers. You are basically giving away free, valuable content to consumers in the hope that they will come back as potential customers. Although it may seem silly to divert your time and attention away from your main business, side project marketing can, in fact, lead to some amazing results and can be far more effective than blog posts or infographics.
It has become common for people to start ignoring adverts, or simply blocking them out. The truth is that people don't like being interrupted in what they are doing, so although you are able to get your brand in front of many faces by planting your ad in the middle of a Facebook video, you won't make yourself incredibly popular with the person who was enjoying that 'Funny Cats Compilation'! Therefore, side project marketing can be effective in contacting your users over time by earing it with your side project.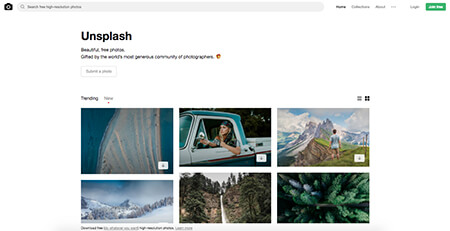 Unsplash, a free picture database, is an excellent example of side project marketing. Many companies, from start-ups to larger businesses, are in need of high-quality images for their blogs and social media, however, using a stock image isn't really 'cool' anymore. Unsplash explained that it "started as a simple tool for creators. The concept was born from the pain we had in finding great usable imagery. Today, Unsplash is a platform fuelled by a community that has generously gifted hundreds of thousands of their own photos".
The site contains over 200,000 free, incredible qualities, high-resolution images brought to consumers by a community of photographers. For many marketers, this database is a dream come true – no more posed, awkward stock photos! Unsplash has completely taken off and gets an incredible 11 million unique visitors every month. Did you know, however, that this very successful site was a side marketing project for another company?
Check out the article later his week to find out more about this side project marketing success!