Christmas is just four weeks away now, people, meaning that - and we don't intend to alarm you when we say this - 2020 is almost here.
Along with all the usual simmering pressures of a dawning new year (and, of course, making the best NYE plans ever), the transition from 2019 to 2020 comes with an added layer of urgency: it's also the start of a new decade, too.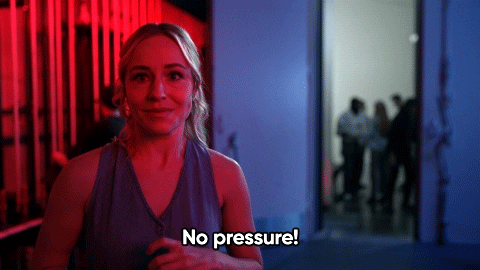 Of course, the start of a new year warrants attention being given to resolutions - those pesky annual goals that typically see people vow to launch into a new fitness regime or learn a language or undertake some other worthy endeavour.
With that in mind, why not help your customers smash their goals and targets with promotional merchandise branded with your logo?
How Many Brits Set Themselves New Year's Resolutions?
According to data shared by YouGov, just under a quarter of Brits were planning to set themselves resolutions in 2019, with 27% of that figure successfully undertaking their plans.
The same data set revealed Brits in the 18-24 age bracket were the most likely to be making New Year's resolutions, followed by 25-49-year-olds. It also found women are moderately more likely to make a resolution than men, with 24% females planning to set themselves goals for 2019, compared to 19% of men.
Whilst we're on the subject: women are slightly more likely than men to achieve their New Year's resolutions, with 20% of women sticking to theirs compared to just 16% of men. Admittedly, that's not a huge difference - so why do we find it so hard to stick to our NY resolves?
What Are The Most Popular New Year's Resolutions In The UK?
According to a poll conducted last year, well-being and self-care are consistently popular themes for Brits' resolution-making. This incorporates everything from eating better to doing more exercise - which are, arguably, two of the most common resolutions for Brits to set for themselves.
With healthy eating and exercising more both topping the hit-list, 'getting more sleep' and 'spending less money' were also in the top five of the most popular resolutions for 2019. It's not unreasonable to assume that this year's equivalent list will probably look pretty similar in terms of the resolutions we're keen to crack for 2020.
It's also interesting to note that one-in-four Brits consider the New Year to be the perfect time to set themselves the resolution of finding a new job. So from an in-house point-of-view, it might be worth giving some thought to how you can improve things in-house for your colleagues, too.
Why Do Brits Struggle To Stick To New Year's Resolutions?
Let's be honest: New Year's resolutions are tough (so much so, in fact, that around 80% of them are eventually dropped entirely). As a nation, we seem to pride ourselves on setting harsh targets to mark the beginning of a new year - 'new year, new me!' and all that jazz.
The reality, however, is that January isn't exactly the easiest time of year to try and instigate steep changes to the way we live our lives - and the thought of cutting booze, upping exercise or banning sugar after a fabulous festive period is unlikely to be high for most.

Sure, it looks super healthy - but it's no roast dinner, is it?
According to research shared at the start of 2019 by fitness app Strava, January 12 was the date when people were most likely to drop a well-meaning resolution. Strava's study - which was based on analysis of its members' activity - found the so-called 'Quitters' Day' was when motivation was most likely to nose-dive, and willpower most prone to wobble.
Fundamentally, the inability to commit to a resolution is a multi-pronged one. For one thing, January is hardly the most tempting time of year to heave yourself out of a bed for 6am jogs; for another, making a resolution purely for the sake of doing so can make you doubt your own reasoning.
That said, for the people who are keen to make (and stick to!) resolutions come January 1, it doesn't have to be mission impossible. Read on to find out how promotional merchandise - and your business! - can help.
How Can Promotional Products Help Your Customers With Resolutions?
Of course, there's only so much influence your business can offer customers when it comes to encouraging them to smash their targets or fulfil their dreams. However, savvily chosen branded merchandise can help make a difference.
Best of all? By picking promotional products, you'll also be putting your business at the front-and-centre of people's minds, too. Read on for our edit of the most thoughtful ideas that can help your customers achieve their goals - and your business achieve its brand potential!
#1 Cocoon Earphones
Whether your customers are planning to start going to the gym or simply want to get off their bus one stop earlier and have a longer walk to work in the morning, it all counts as getting active!
Our branded earphones are perfect for helping to keep your clients occupied, whether they're pounding the pavements or the treadmill.
#2 A1 Wall Planner
Help customers keep on-track of meetings, appointments and targets with the help of our large A1 Wall Planners, which feature your branding in dazzling full-colour.
Whether your customers use them at work or at home, the visual impact these personalised year planners can offer is huge.
#3 Time To Drink Water Bottles
With a recommended daily intake of two litres a day, hydration is essential for looking and feeling great. However, it can be a struggle - and especially if you're at your desk all day! Help your customers hit the quota with our Time To Drink Water Bottles, which feature printed prompts that are designed to encourage your customers
Each bottle can hold 850ml of liquid, with a reminder at the bottom to refill it once empty - and all with your artwork clearly printed in up-to four colours. Clever, we know!
To really help your customers hit their daily recommended water intake, our branded 2 Litre Water Bottles are brilliant picks. Simple in design and brilliantly practical for carrying around the gym, office or home, these high-impact branded water bottles are ideal for keeping your clients hydrated - and your branding on display!
#4 Low Cost Stress Balls
For people who are keen to make 2020 the year they embrace serenity and (try to!) swerve stress once and for all, a branded stress ball really can help.
Proven to reduce both stress and anxiety, stress balls make great giveaways. Total Merchandise has a wide range available (in every shape, size and colour you can imagine), with our Low Cost Stress Balls as popular as they are budget-friendly.
#5 Royton Backpacks
Our simple yet stylish Royton Backpacks make a great addition to any wellbeing campaigns you have planned, offering an easy-wear alternative to bulky handbags or heavy briefcases.
These printed backpacks are also ideal for holding a gym kit or for making a walk to work that little bit easier, they're available in six different colours and will look brilliant branded with your logo.
#6 Westford Mill Contrast Bag For Life
Another bag option - but this time, one that serves as a neat alternative to plastic carriers.
For customers who have decided that 2020 is the year they're going to consciously cut their usage of plastic, our wide range of reusable cotton tote bags and branded shopping bags could make a fantastic promotional product pick.
#7 Fit Watch
Whether your customers choose to wear them just when they're exercising or at all times, our branded Fit Watches are sleek, stylish and perfect for helping to generate awareness for your business.
Helping users to keep on top of their activity, these branded pedometers offer a step counter, distance tracker, sleep tracker, burned calorie tracker, heart rate monitor and more!
Total Merchandise has a huge range of promotional products that your customers (and business!) will love into 2020 and beyond. Browse our whole range today and contact us for a bespoke quote for your business.
Main image via Pexels.