The latest tracking data from IGD has shown that over a quarter of British grocery shoppers used online shopping platforms for their groceries in January. 11% of shoppers now claim to buy most of their groceries only online, which is up from just 6% in 2011. With new technologies bringing more and more opportunities for growth, many of the big supermarkets have joined the online-bandwagon. So is online shopping significantly more convenient?
No time? No problem!
One of the best things about online grocery shopping is that you can add a few items to your basket throughout your day when you get time. You don't have to set aside 2 hours of your day to drive over to your local supermarket and trudge along the soul-less aisles. Add bringing children into the mix? Now it's a headache! We can already hear the "MUM PLEAAASEEE CAN I HAVE THESE BATMAN COOKIES?". When you have a spare few minutes, you can add a few items here and there, and your children can't be tempted into throwing 5 packets of sweets into the trolley when you're not looking.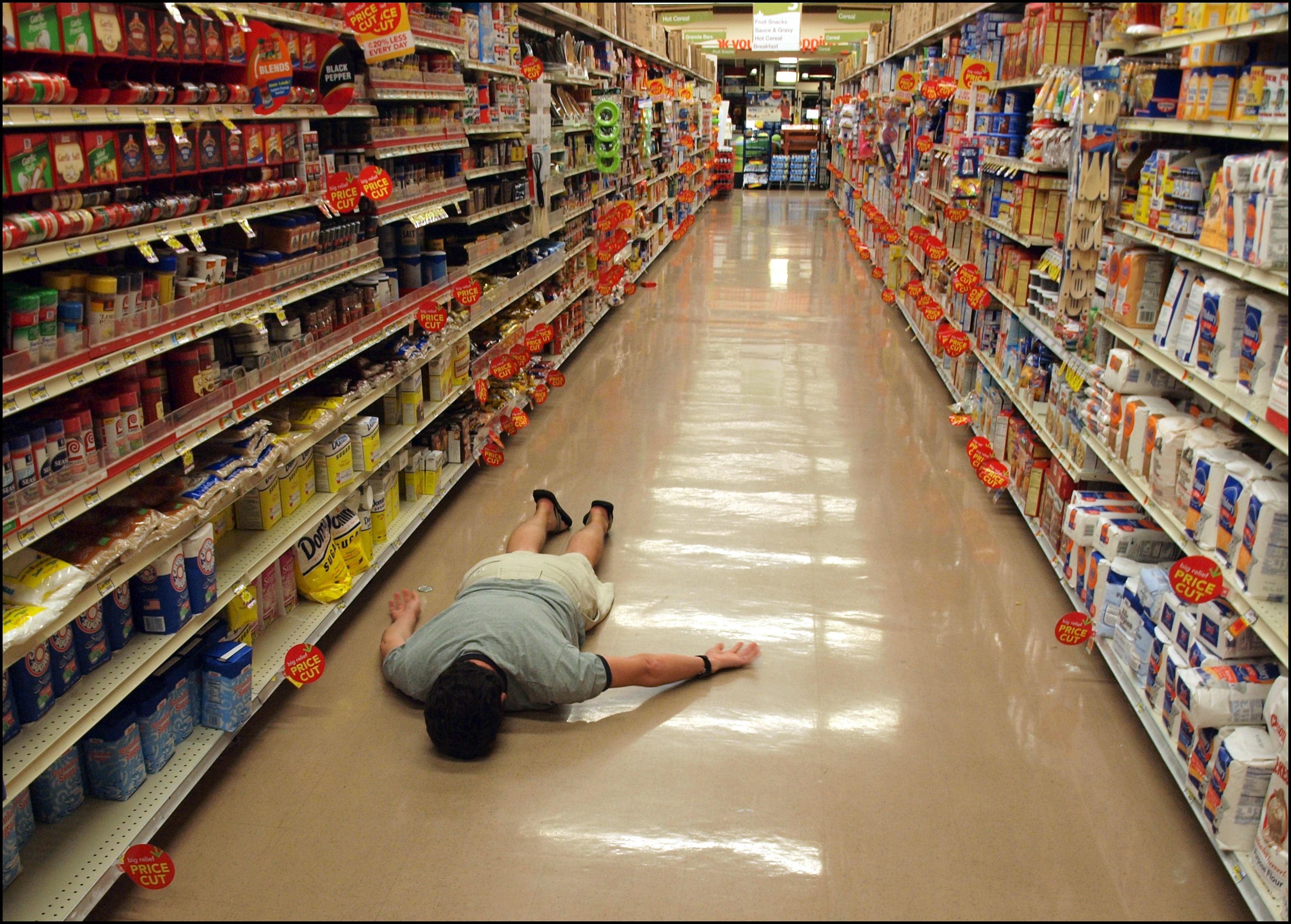 A parent enjoying a shopping trip with their children. Source: Wikimedia Commons.
The choice is yours
If your local supermarket is a Tesco and you prefer Waitrose but it's 15 miles away, it's a problem, albeit a first-world problem. Worse - if your closest supermarket is 15 miles away. The ease of choosing a supermarket that you like because of their products and not just convenience is one of the driving factors which is pushing more and more shoppers to start shopping online.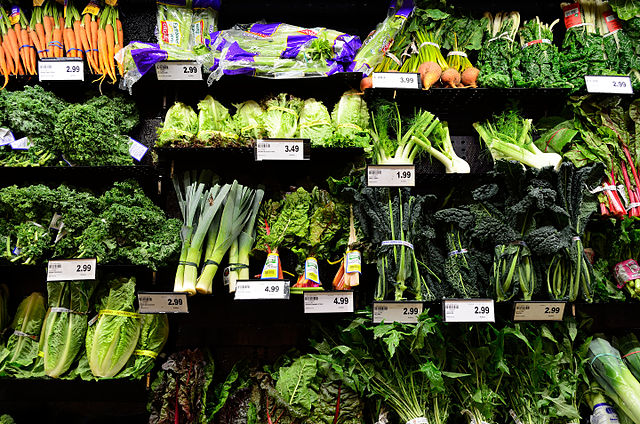 Source: Wikimedia Commons.
Money, money, money
Some online supermarkets, such as Tesco offers cheaper alternatives to items and allows you to see other products on the shelves that are similar to your desired purchase. However, with delivery fees reaching up to £6.95, and most supermarkets requiring a minimum spend, your quick shop for some 'essentials' could rack up pretty high when you end up having to add products you didn't even need to your basket to hit that requirement. On the other hand, many of the online supermarkets offer deals - for example, money off your first shop, or cheaper delivery if you select a time slot where a van will be delivering food already in your neighbourhood (known as 'green vans').
With sales forecasted to reach £15 billion by 2020, we can be pretty sure that online grocery shopping isn't going anywhere. Customers are able to keep track of their spending in a convenient way and shop at times that suit them. Supermarkets are raking in incredible amounts of money whilst keeping up with technology trends. It seems to be a win-win situation.