Just in case you've forgotten, this year Father's day is on the 19th of June. We all know that Father's day is a celebration of the paternal bond between a father and his children, and the influence he has had on them, but did you know that it was thought of by at least 4 different people within the timeframe of about 10 years? In today's blog, we're looking at the history of Father's Day and what it has become today!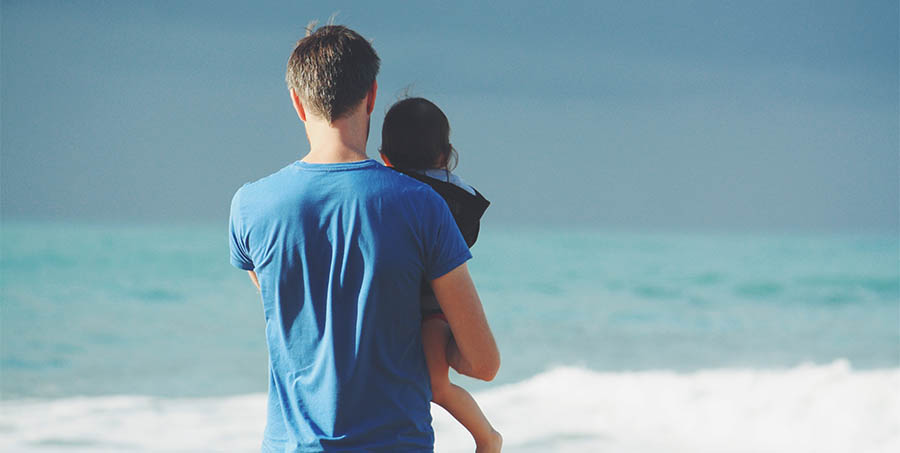 The Origins of Father's Day
As mentioned earlier, Father's Day was actually created over 4 different times by 4 different people! The town of Spokane, Washington's branch of the YMCA is credited with the first Father's Day celebration in 1910 - created by Sonora Smart Dodd, whose father was a civil war veteran that raised 6 children on his own. Legend has it that Dodd attended a Mother's Day sermon and felt Fathers should have a similar holiday to honour them. Though Dodd suggested it take place on the 5th June (her father's birthday) there was not enough time for a sermon to be written, so the event was delayed a couple of weeks to the 3rd Sunday of June, and that date stuck!
There were some other attempts to create a Father's Day celebration before the day was well publicised... One year after Dodds created her Father's Day, a Chicago citizen proposed a city Father's day but was turned down. A church celebrated the day in 1912, mistakenly believing they came up with the idea first! And finally, a member of Lions Clubs International came up with the idea in 1915, choosing the 3rd week of June as it was his birthday.
How's It Changed?
Well, Father's Day has come a long way in over 100 years. While the celebration was once exclusive to churches, the church has declined in popularity and influence meaning that most of the public celebrate the day at home, out at a restaurant, or really just about anywhere! While the underlying principals of Father's Day haven't changed too much, we're still celebrating a father's commitment to his children and the effect he can have on them, however, this is now celebrated with gifts, meals, or a day off to play golf (if you're into that).
We saw an interesting article today (you can catch it on our Facebook page) about how marketers might have lost touch with dads in today's society. The author pointed out magazine wishlists, where journalists & marketers compile a list of gifts for a specific holiday. When it comes to Father's Day these lists are filled with expensive fishing rods, golf clubs, and drones, while most dads have zero interest in these products. The paternal role is changing in the 21st century, while fathers of the past had to be the breadwinner and the household handyman, today more and more fathers are choosing to stay home and look after their children while their partner goes to work. Along with these structural changes many dads don't want a tool kit as a gift but might prefer something for the home instead.