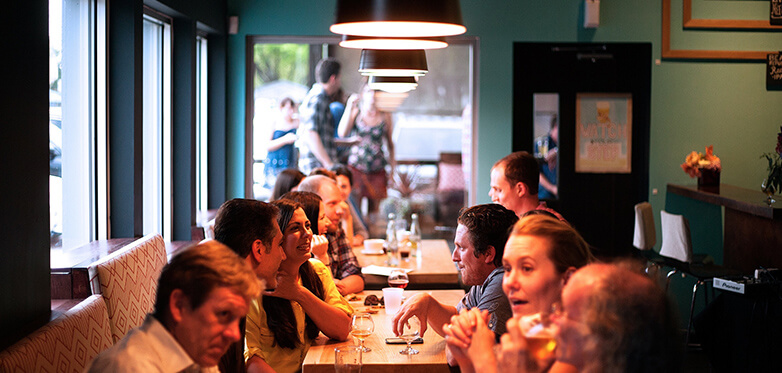 Promotional Items With Your Logo for Restaurants and Cafes
While Christmas is traditionally a busier time of year for restaurants and cafes, it's still a good idea to show appreciation of your customers all year round, so why not dazzle them with a selection of promotional items with your logo on as a giveaways? You could tailor your promotional items for the season or choose a more all-year-round type of gift or you could have both as we have a huge selection of goodies here at TM suitable for all budgets and occasions.
Owners can often be under the false impression that using promotional items within their cafe or restaurant will be prohibitively expensive, however this needn't be the case. You can purchase differing ranges of custom merchandise – from crystal glasses to napkins and mugs, anything can be branded up either for use within your business or as a giveaway.
For example, a tried and tested item is the promotional mug (Bone China Hug Mugs - Product Code: 184551). The benefit of these being that you can use them within your establishment or as a giveaway. We have lots of designs, styles and colours to choose from so you'll be sure to get something within your budget and within your brand ethos too.
The logical sister to the promotional mug is a promotional takeaway cup (Stainless Steel Take Out Cups - Product Code: 196349). This can also open up a whole other stream of refillable orders and show your eco mindfulness too. Both of these giveaways also benefit from extended longevity with your brand being seen and being remembered for a substantial amount of time.
While promotional napkins (Cocktail Napkins - Product Code: 190783) are a more short-term item, they still lend a sense of professionalism and class to any cafe or restaurant. Branded with your company logo, these can also be in different colours so can match the brand image you are trying to portray. Napkins are always going to be used, so are a guaranteed advertisement for your brand.
As for special occasion giveaways like Christmas or repeat custom, there is the more luxury side of promotional giveaways. Something like an exclusive sweet treat (Gold Small Square Chocolate Tins - Product Code: 195070) would always go down well with a favoured customer. Or if you have a large booking, perhaps give away an engraved crystal glass (Flamenco Lead Crystal Whiskey Glass - Product Code: 802452) to the organiser of the event and some wooden engraved coasters (Cork Backed Real Wood Coasters- Product Code: 194137) to the guests. The options are pretty endless when you put your mind to it!
There is a huge range of potentially perfect promotional items with your logo ready and waiting for your viewing pleasure in our website. Just search the products we've mentioned or choose from the categories on the left.
Posted: 5th Nov 2018