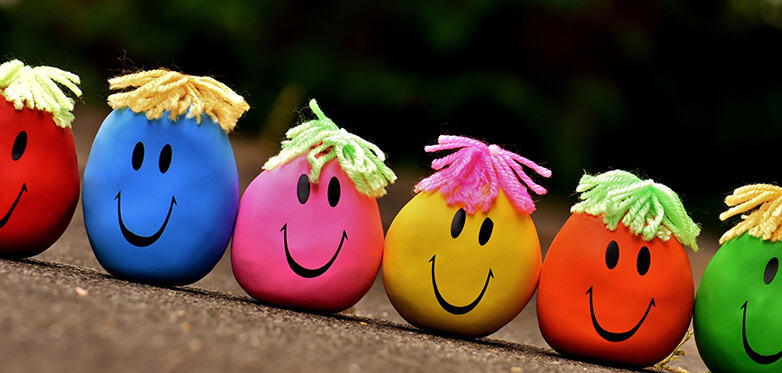 In today's modern world there are all sort of trials and tribulations to contend with so what better promotional items to giveaway to your client based than novelty stress toys!
Let your loyal client and customer base squeeze and squish away their worries with a fun and memorable giveaway, branded up with your company logo or even formed in the shape of something relevant to your business sector! These fun little novelty products convey a sense of humour and charm every time it's reached for in the office or workplace.
The variety we have on our website is nearly endless! From squishy ball shapes to animals to customised shapes or themes. These low-cost items are a quality, but quick win giveaway, not to mention buying in bulk can offer up even more savings as they never go out of fashion or date thus can be stored and used all year round. Some examples:
For seasons like Christmas:

Stress Santa
Product Code: 184232
A fun seasonal stress ball that will get your promotion moving. Available for printing in up to 4 Spot Colours or Full Colour Print.
For anything involving vehicles like the transportation sector:

Stress Tyre
Product Code: 302110
A fun shaped stress product ideal for the transport and automotive industry. With its generous print area, they are sure to promote your campaign or business with every squeeze.
For pharmaceutical companies or the health sector:

Stress Capsule
Product Code: 181478
Ideal for the health, pharmaceutical and medical trades. A practical low-cost product to suit all advertising needs.
For anything involving building or any of the trades:

Stress Hammer
Product Code: 183350
One of the many trade tool types of stress toys available. Fun, practical and low cost.
For every one!

Bespoke Stress Shapes
Product Code: 182013
Why not create your own Bespoke Stress Shape? For a minimum of only 500 pieces, you can have your own unique stress shape made to your specific design requirements. This is a great promotional tool as you can have your own unique giveaway!
Almost every conceivable sector can have some sort of giveaway produced in squeezable rubber, it's no wonder they're consistently on our best sellers list - so there's no need to stress about finding those perfect promotional items.