Whether your brand is part of the LGBTQ+ community or you're wanting to show your support throughout Pride Month, Total Merchandise is here to help with Pride-perfect merch, ready to be printed with your logo this June.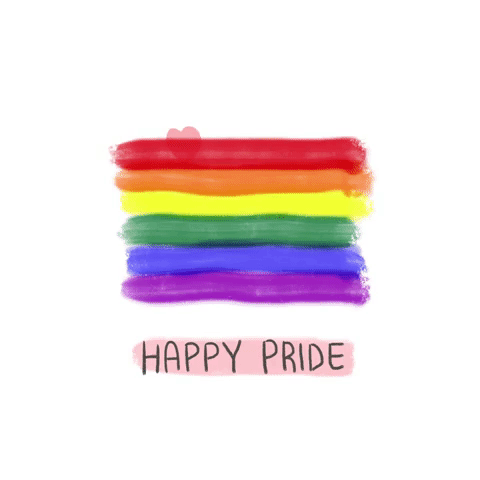 What is Pride Month and How Can Your Brand Get Involved?
June is the chosen month to celebrate the LGBTQ+ community as it was the month of the Stonewall riots - the protests that took place in New York City in June 1969 that changed gay rights for many of the people in America and worldwide. Pride month is all about bringing people together to show how far gay rights have come over the years.
It focuses on teaching the history of Pride and how we need to continue moving forward with further equality in today's society. In short, it celebrates being proud of who you are, no matter who you love.
So how can your business get involved in the event? Enter, our very best rainbow merch - after all, the rainbow flag is possibly the most symbolic part of LGBTQ+ pride, so what could be better?
1. For Bags Of Brand Awareness Choose...
Our Rainbow Tote Shopper Bags printed with your artwork to the front. With the eye-catching rainbow design combined with your logo sitting centre-stage, these bags are perfect for representing your brand with true pride.
On a similar note, our Rainbow Drawstrings Bags are another fantastic addition to your business' Pride month promotions. Made from durable polyester, these printed drawstring bags will advertise your message long after the celebrations have finished.
2. Support The Community Come Rain Or Shine
With June being the dedicated month of pride, it's not a giant leap to presume that the weather will be gloriously sunny - or at least better than the weather we've had this May, at least… So gift your customers and colleagues our fun Sun Ray Rainbow Sunglasses.
If rain and summery showers are on the cards, we've got your business and its customers covered (quite literally!) with our Rainbow Umbrellas.
Available to order from just 25 units, they're printed with your corporate message to one panel in up to four colours for striking visibility, whatever the weather.
3. Celebrate Pride the 'Write' Way
Our Rainbow Pencils are a fantastic item for any business looking to get involved in the Pride celebrations. Each of these shimmering printed pencils features a metallic rainbow finish across the entire surface and is complete with your business name or message printed to the barrel.
Looking for the perfect companion for these Rainbow pencils? Look no further than our Rainbow Page Notebooks! Not to mention, they're currently available at discounted prices.
If this hasn't got you inspired to get your brand involved in Pride Month, perhaps some of our other rainbow items might be for you, including:
Need help finding the perfect promotional products for your brand awareness drive or marketing campaign this summer? Simply contact a member of our friendly and experienced Sales team on 01376 509092 or send us an email. Main image via Pexels.