This just in, people: green is a powerful colour. Synonymous with nature, new beginnings and prosperity, it's a colour that's ripe with opportunity and potential for your business.
Nestled somewhere between blue and yellow on the colour spectrum, green covers everything from barely-there shades of sorbet-ish mint all the way through to deep, dark tones of khaki and forest.
Green is a colour of hope and new beginnings; conversely, it also represents envy, jealousy and sickness. It's the colour that includes both positivity and poison within its remit; it's the dawn of spring yet also oozes toxicity. And that's just the start of it!
Read on for our whirlwind guide to green and all you (and your business!) need to know about considering the colour for your next order of promotional merchandise.
The Science Behind The Colour Green
The word 'green' has its roots firmly planted in old English, with 'grene' having the same origin as 'grass' and 'grow' - fitting when you consider how much of the natural world features shades of vert.
According to research from NASA, the world is presently greener than it has ever been before, with an excess of carbon dioxide and an 'ambitious tree-planting program in China' two of the key causes behind the surge in the planet's greenery quota.
From a psychological perspective, green is largely considered to be a soothing colour; in fact, it's even been proven to tackle fatigue, reduce anxiety and awaken feelings of calm. Owing to its position on the colour spectrum, the human eye is not required to work as hard to process green as it needs to with other colours. Oh - and while we're on the subject of the human eye, did you know that green eyes (much like blue eyes) are actually an optical illusion, resulting from light brown pigments and the scattering of light rays?
What Does Green Traditionally Represent?
Green is a multi-faceted colour, with many associations and connotations linked to it.
A wide range of wild animals have adapted to their largely green eco-systems, with the ability to camouflage into vegetation helping them hide from predators 🐸
Green is the go-to colour for anything environment-related, from eco-charity logos all the way through to recycling bins ♻️
Historically speaking, green was a colour of prosperity, with the colour worn by merchants, bankers and members of the gentry in Medieval Europe 🧤
Green represents vitality yet also sickness; it goes hand-in-hand with nature and new life, yet is also the shade people's complexions proverbially turn when they feel nauseous (or envious!) 🤢
Whilst it's intrinsically linked with fresh life and new beginnings, green is also associated with naivety and foolishness 📗
Which Famous Companies Use Green In Their Branding?
The colours a business chooses to incorporate into its branding can speak volumes for the company itself. Whether chosen for a practical reason or to assert a specific attitude or aspiration, the palette behind a company's logo is key to establishing the direction and demographics of the business.
Popping vibrantly amidst more traditional logos in black or white, a green logo is a conscious decision that isn't hiding (despite those camouflage connotations!) or trying to be particularly subtle. Whether it's for a stylistic reason, to represent an eco-conscious element behind a brand or for some other reason entirely, green is a powerful colour to employ to help spread your brand message.
Case study: Starbucks
They might well provide your essential morning coffee - but have you ever found yourself wondering why Starbucks' logo is green? With the brand's origins wrapped up in Moby Dick - there is a character in the nautical epic named Starbuck, after all - nods to the coffee chain's maritime roots include the Starbucks' Siren (a mermaid-esque creature with two tails, no less) depicted on a deep green backdrop.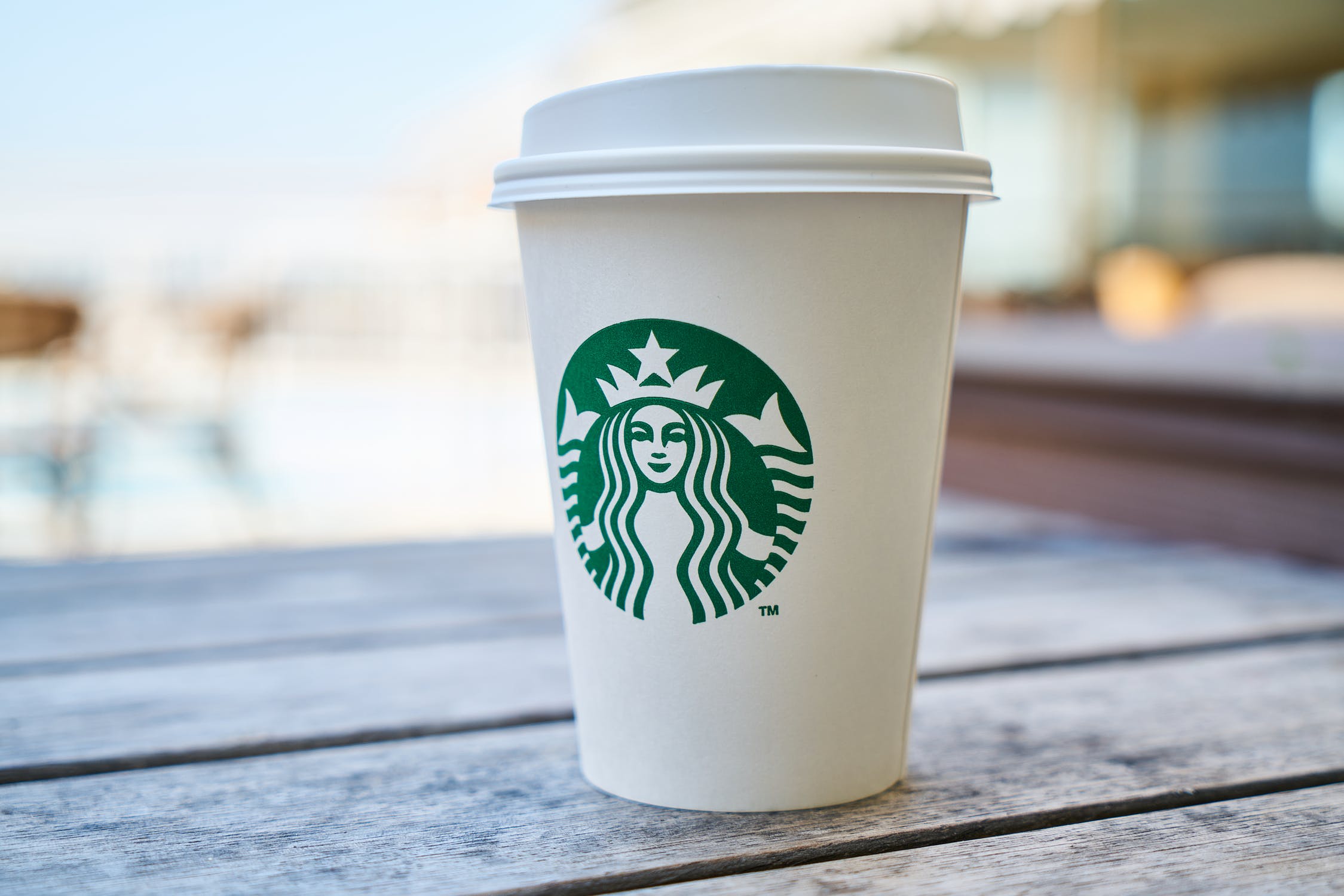 According to Design Hill, the company's logo is in a deep shade of green in order to represent new life and fresh beginnings, with a twist of prosperity thrown in for good measure.
Case study: Land Rover
Whilst green might not seem the most obvious of fits for an international car company, the reality is there isn't a better colour to match the brand spirit that lies behind Land Rover.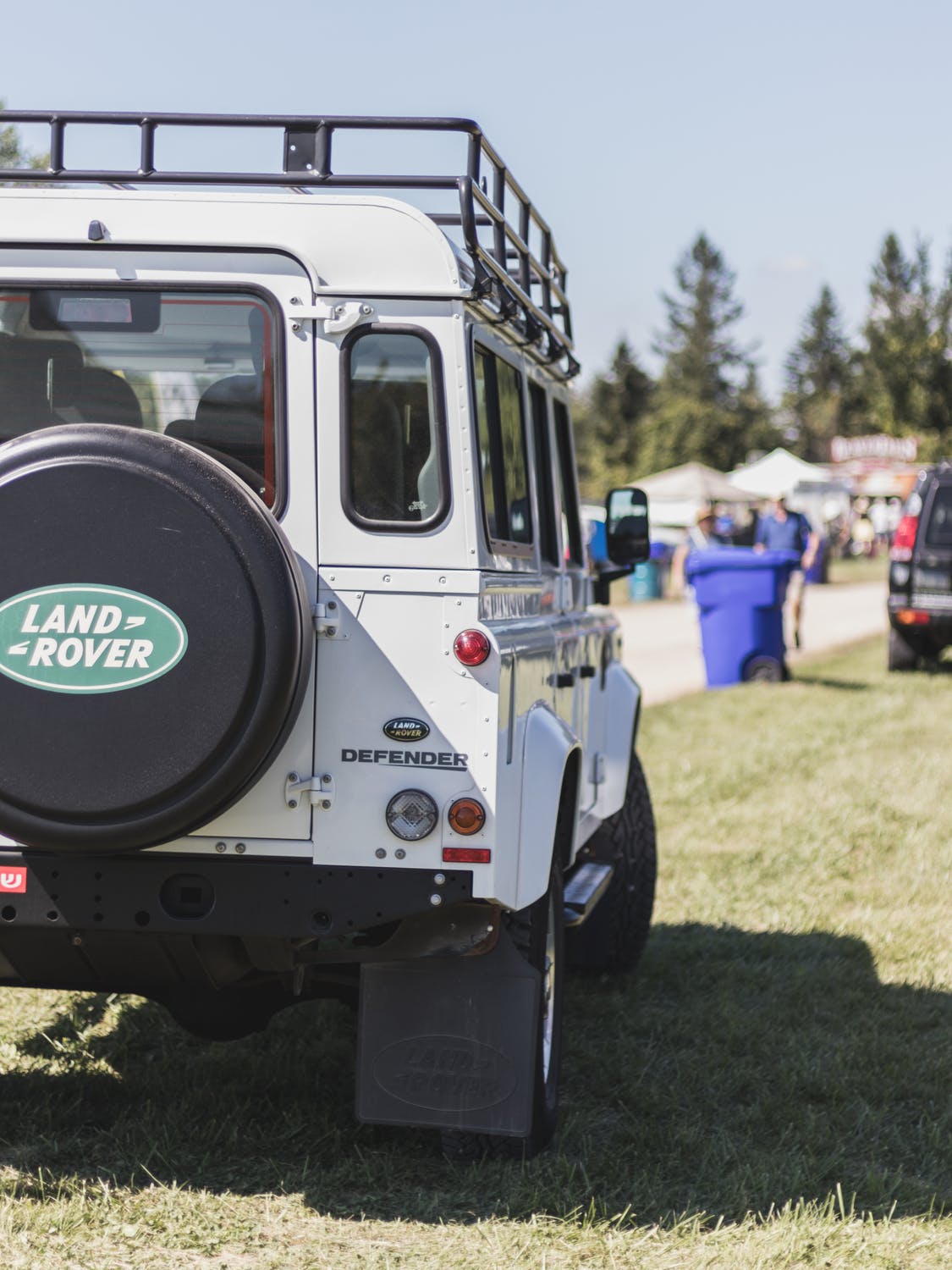 The rich green backdrop of Land Rover's logo allows the creamy text to pop, whilst also giving a nod to the off-road, back-to-nature spirit that Land Rover is all about. In short, it's a nod to the great outdoors - and a subtle reminder that hopping in a Land Rover is the perfect way to get you away from the urban grind.
It's Not Just The Logo: Considering Green For Promotional Products
Of course, you're not limited to the colour(s) of your logo when it comes to choosing the very best branded merchandise to represent your business. Eye-catching and unusual, green products grab attention for all the right reasons - it's a conscious choice and a solid commitment.
With a whole spectrum of hues to choose from, there's a shade of green to match every business and requirement. Want subtlety? Opt for pastel; want full-on festivity for a Christmas giveaway? Plump for rich jewel colours instead.
Which Green Products Could You Pick For A Marketing Campaign?
Total Merchandise is proud to offer a huge range of green promotional products and we also provide a Pantone-matching service on a wide variety of branded items, too. The meaning? We can recreate your own unique shade of green if so desired, resulting in a product that's as bespoke to your brand as it is desirable to your customers.
Of course, many of our products are available in a huge range of colours: browse our edit below and start the search for your perfect promotional products today.
Challenger Soft Clear Pens
These cost-effective pens can be printed in up to four colours with your logo. Ideal giveaways for events and conferences, they can also make budget-friendly additions to goodie bags and are useful for in-house office supplies, too.
These promotional pens will help spread awareness for your business with every word they write!
Candy Power Banks
These portable branded power banks enable your customers to charge their phones and tablets when they're out and about (and away from a plug!), meaning your logo will go wherever they do.
Their neat size means they're ideal for popping in bags or pockets, with the custom keyring element meaning they can be added onto bunches of keys for minimal fuss.
Cotton Twill Baseball Caps
For a stylish touch, our popular branded baseball caps make a great choice that can suit broad audiences. Available in nine different colours (including the stunning emerald shade shown below) and ready to be embroidered with your logo, they can be worn time after time by your customers!
It doesn't end there - Total Merchandise has a wide range of promotional hats available, including snapbacks, beanies and caps; browse in full and contact us today for your bespoke branded hat quote!
Deluxe Ice Scrapers
Seasonal promotional product alert! Our Deluxe Ice Scrapers are adorned with a label that's printed with your full-colour artwork for guaranteed awareness with every use.
Want more on-the-road inspiration? We have a wide range of printed motoring items available that can be branded with your logo.
Bamboo Lanyards
Looking for an environmentally-sound addition to your marketing campaign? You've come to the right place! Total Merchandise has a wide range of eco-friendly promotional products available, including our on-point Bamboo Lanyards, which are perfect for helping colleagues or delegates look smart.
Available for dispatch in as little as six working days and available in five different colours (including emerald green), and can be printed with your logo in up to three colours.
Get the ball rolling with your next promotional order today. Want an instant inspiration fix? Browse our best-selling promotional products.