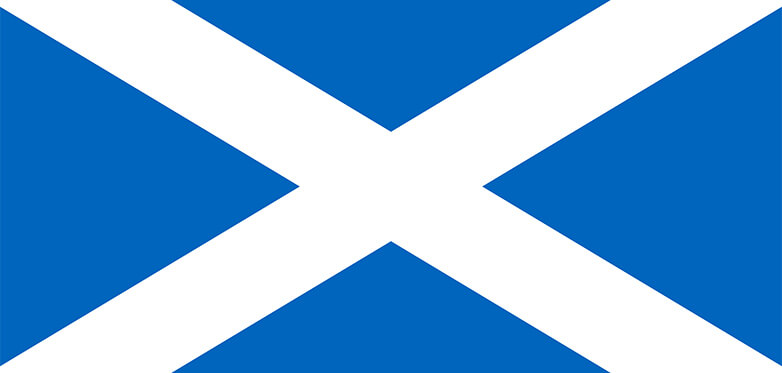 Branded promotional products to help celebrate St. Andrew's Day
St. Andrew's Day is on the 30th of November and is the last of the UK patron saint days this year, so make sure you celebrate it in style with some great branded promotional products with a Scottish twist.
Aside from our UK patron saint days being an excuse for a Bank Holiday, they're typically celebrated with traditions local to the area associated with the patron saint. In Scotland, it's good food, good music, a chance to show off those twinkle toes at a ceilidh and heaps of good cheer. Everyone can get in on the fun atmosphere and celebrate with their own take on Gaelic themed giveaways.
Value Fibrestorm Golf Umbrella
Product Code: 193273
Well the Scottish weather is notorious so a promotional umbrella that's large and sturdy enough to withstand the elements would certainly be appreciated.
Large Scottie Dog Logobugs
Product Code: 185912
Next to Nessie and the wild Haggis, the Scottie Dog is the more realistic of associated Scots animals (sorry myth hunters!).
Nomia Mini Bluetooth Speakers
Product Code: 190095
Good music is everywhere in Scotland and the louder the better. So these blue tooth speakers should make sure those impromptu street dance parties continue on.
Mini Chocolate Football Jars
Product Code: 193078
While the travelling support of the Tartan Army is always on fine form, the national side itself can be... well.. more miss than hit. It's a labour of love to support the beautiful game in the North so a wee bit of chocolate would not go amiss.
Mini Tot Glasses
Product Code: 189104
Of course there's always a reason to raise a glass. No matter the tipple, be it alcoholic or not, a wee dram of something or other is very welcome.
So there you have it, an alternative take on St. Andrew's Day and the sorts of branded promotional products you can have fun with. For lots more promotional product inspiration, have a click through our Categories over there on the left of the website.
Posted: 6th Nov 2018