It sounds like a dream come true for many brands. No paying for big marketing companies to throw your brand name in front of any eyes that will look, just millions of people visiting your site daily because it's great. Naturally, hits generate revenue so once a website is getting millions of views a day, they'll be pulling in a smooth cash flow too. It's true that some brands with brilliant ideas have managed to promote themselves without paid marketing, just word-of-mouth. Today we're introducing you to one of the biggest games around- a small start-up with explosive success: slither.io.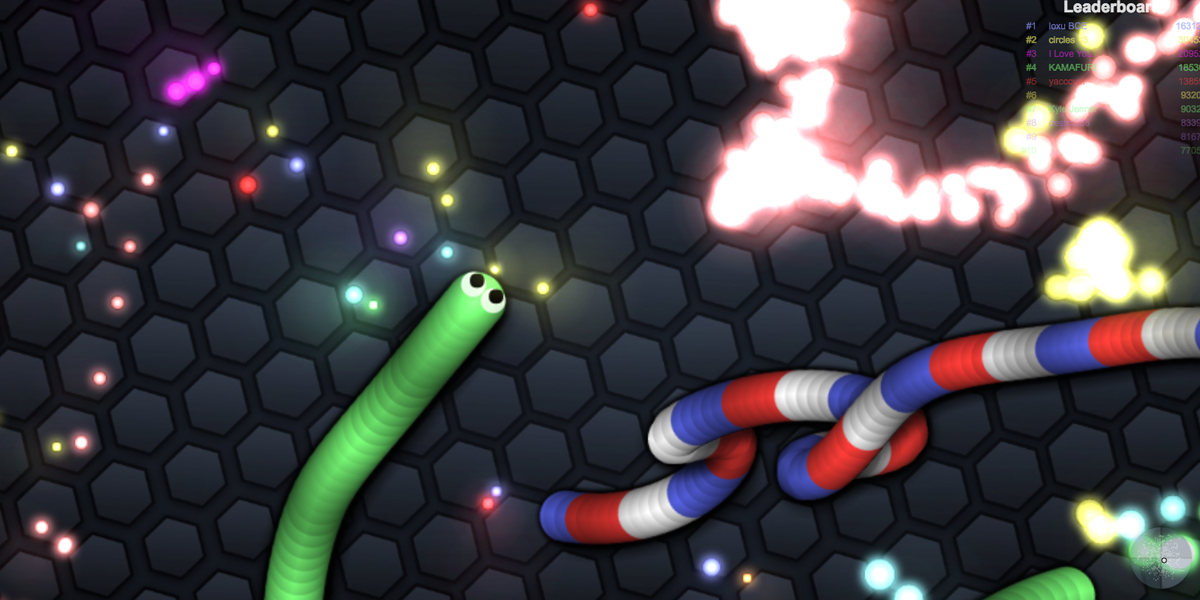 Created by Steven Howse, slither.io is pulling in a cool $100,000 every day, has been downloaded more than 68 million times across mobile devices and averages 67 million daily players on web browsers. Not bad for a guy who was struggling to pay his rent a few months ago! So the big question is, 'how did he do it?'. Firstly, he had a huge amount of ambition to create a game that relies on a huge amount of community interaction. The basic idea is that each user controls a snake-like creature, which gets bigger when it eats and dies if it hits another snake- the aim is to be the biggest snake. Secondly, he took the simple, and completely common idea of 'eating things to get bigger' and took a chance on creating a completely addictive, free, contemporary twist on the classic 'Snake'.
Since Howse created this addictive game, big YouTubers started to find out and make videos about it, such as PewDiePie who boasts over 47 million followers. Did you ever see an advert for slither.io? No, me neither. Therefore all it took was a simple idea, lots of communication with its users, and a bit of luck. However, by ensuring that there was no need for registration, no costs, and no in-app purchases, there was no way that any users could get frustrated while playing. Slither.io is still in its infancy and its success is only expected to grow over the coming months.