Thank you! Eight letters, two words and a whole lot of meaning. And let's face it: there's never been a better time to say it.
Whether you want to thank your hardworking team, your loyal audience of customers or perhaps even community heroes who fully deserve some kudos, there's no time like the present to show exactly how much you - and your business - value those who are most important to it.
---
RELATED:
---
With that in mind, we've curated a brand new category of promotional products for showing gratitude. From the practical to the pretty (and even the perfumed!) and the edible to the essential, we've got it all covered.
Whether you want to thank your amazing in-house team or shower your local NHS staff with items that will make their day-to-day a bit easier, we've got the perfect promotional merchandise that will allow your business to say 'thanks' in style and remind people of exactly how brilliant they are.
Read on for inspiring ideas to make saying 'thank you' that bit more memorable - and don't hesitate to contact our friendly Sales team if you need any assistance. Simply call us on 01376 509092 or email info@totalmerchandise.co.uk.
🌟 Show Team Members You Value Their Work & Support 👍
Through the highs and the lows, the good and the bad, there's one thing your business needs to be able to rely on: the team behind it. Whether you run a company on your own with the help of freelancers, head-up a local organisation or work on the marketing team of a huge international corporation, the people behind your business are your greatest asset.
And what better way to bolster morale at an unpredictable time than by reminding your colleagues exactly how much you appreciate them? With multiple studies demonstrating that displays of gratitude can have a positive impact on mental wellbeing, it's a no-brainer to put a little thought and effort into showing your team that you value them.
With that in mind, letting your colleagues know you appreciate their work and everything they've done - and continue to do - for your business is a great way to show them their efforts don't go unnoticed.
Set the superstar tone with ease by choosing one of our star-shaped promotional products - we have a mini constellation of items for you to pick from! Our Stress Star (shown above) and Star Keyrings (shown below), for example, are both highly cost-effective and letterbox-friendly, too, whilst our best-selling Star Highlighter is a perennially popular option that offers long-lasting use and purpose.
A bottle of something nice (read: fizzy) can also make a great 'thank you' gift - and for added team morale, why not invite your team to take part in a Zoom-set Friday evening drinks party? From our mini bottles of promotional Prosecco to personalised bottles of beer, we have tipples to suit all tastebuds, perfect for that morale-boosting 'cheers' moment.
Finally! With plants consistently proven to improve air quality and up mindfulness, consider plantable products that will spruce up your colleagues' working from home situations.
Items such as our Bee Mix Desktop Garden Tube are perfect for brightening up desks and perhaps even lifting moods; you can find more green-fingered ideas via our range of promotional seeds and plants.
☺️ Remind Customers That Their Loyalty Is Truly Appreciated 🛒
Whether you want to thank them through the mail or have a stash of promotional giveaways lined-up and ready for your next face-to-face interaction, we have all sorts of branded merchandise available that is ideal for helping you thank your audience. We have products that are ideal for helping you show your appreciation to your loyal customer base, whether you simply wish to thank them for their support or perhaps introduce them to a freshly-launched service at the same time.
If you're working with a smaller budget, you can't go wrong with one of our timeless promotional message bugs. Sweet, simple and perfectly proportioned for sending through the post, these fuzzy cuties feature your artwork on their ribbon in full colour, ensuring unmissable visibility for your branding. We have a wide range of branded logo bugs available, meaning there are options to suit every kind of demographic, interest and industry.
Another solid option is our A5 promotional greetings cards, which are perfect for printing with a thoughtful or encouraging slogan as well as a measurable call-to-action. Featuring your full-colour artwork, they're a great way to convey a longer brand message or inform customers of a discount or special offer, as well as reminding recipients how appreciated they are.
Edible gifts can also go down a treat with your clients. Whether you choose custom-printed Toblerones, trays of chocolate Neapolitans or even miniature jars of jam with your branding printed on the label, we have all sorts of mouthwatering ideas that your customers will be delighted to receive! Browse our full range of edible promotional products but be warned - you might end up feeling hungry!
👏 Lead The Applause For Awe-Inspiring Local Heroes 🌈
Whether you want to thank front-line NHS workers, selfless keyworkers or perhaps the brilliant volunteers in your local community, we have the perfect promotional products to show your business truly appreciates the amazing things they so selflessly do for us all.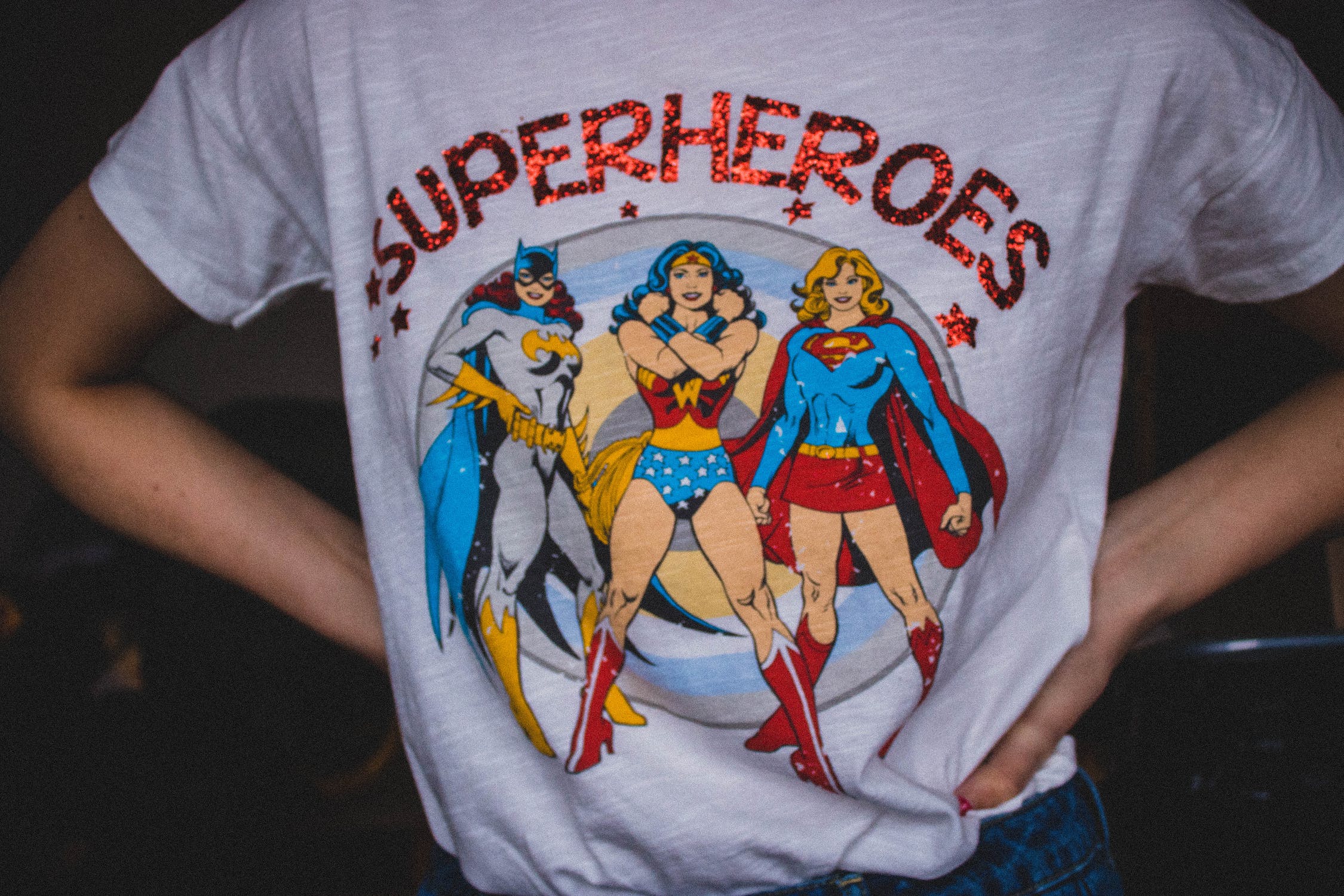 One solid option is to provide people with the practical items that will enhance their day-to-day experiences. For example, branded power banks, promotional water bottles and tubes of aloe vera hand cream could all prove simple yet essential giveaway ideas for frontline workers.
For a more luxe take on the idea, consider items such as our Chrome Finish Perfume Atomiser - perfect for a quick fragrance spritz - and chunky 400ml Thermal Food Flasks, which make taking a delicious lunch into work easy.
Alternatively, you could consider gifting promotional products that can be used once your recipients have clocked off and gone home. Items such as our Little Brown Tube Mental Health Kits and scented branded candles are ideal for helping frazzled minds calm down, whilst our adorable range of promotional teddy bears could provide some much-needed comfort at a difficult time. And let's face it: who could resist a cuddle with one of these?
Finally! With the nation currently paying tribute to the NHS via the addition of beautifully artistic rainbows to properties across the country, consider products that could tie-in with the theme. Step up our Rainbow Page Branded Notebooks: whether they're used on-shift or at home, they'll certainly add a splash of cheer to any home or working environment. And let's face it - we could all do with a little more of that at the moment, no?
From promotional giveaways to thank customers to working from home essentials for colleagues, Total Merchandise has all the branded items your business could need. Need help finding a specific item? Simply contact a member of our friendly and experienced Sales team on 01376 509092 or email info@totalmerchandise.co.uk! Visit our Coronavirus Hub for more information and updates.
Top image via Pexels.