Remember back when people used emoticons in their texts? We were basically restricted to happy, sad, crying and shocked faces! Then along came the emoji keyboard, which changed everything...
The emoji system originates in Asia, where one phone company decided to add fun faces and characters to their keyboard for use in texts. Along came the Unicode Consortium, an organisation dedicated to creating a single standard set of characters for use with computers all over the world.
If you use a computer or phone then it's highly likely that you use Unicode every day, from reading a Facebook post to writing a document in Word, the most text uses the Unicode format. In their mission to create a standard character set for the whole world, emojis were added in along with the Latin alphabet, numbers and other characters. Emojis were forgotten about until someone found the characters within iPhone coding and used them to send a message. This sparked the craze for emojis today.
The emoji system has recently sparked controversy after the 'Crying with laughter emoji' was selected as the Oxford English Dictionary's 'word of the year'.
To celebrate the word of the year we've prepared a quick dictionary from our view at Total Merchandise.
Have you seen the great deals at Total Merchandise?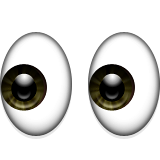 The low prices from Total Merchandise are hard to miss, but if a friend, family member or colleague has missed them you can quickly use this emoji of two eyes to encourage them to have a look.
I missed out on the Total Merchandise clearance items.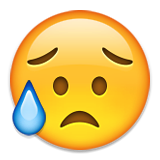 The Total Merchandise clearance section is a great place to find low price deals. However, they can go fast so make sure you grab these once in a lifetime bargains while stock lasts!
Singing the praises of Total Merchandise.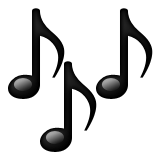 As you may already know, we're very active on social media platforms, especially Facebook and Twitter. We love to get positive feedback from satisfied customers. This feedback is often left on our Facebook wall. When you receive your products and are over the moon about our quality and service make sure to leave a message and maybe even use this emoji.
Total Merchandise products are available in a variety of colours.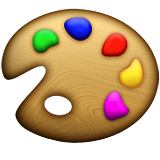 When you check out our catalogue you can see the variety of colours our products are available in. Make sure to have a look around our range to find a colour that matches your company branding.
I love that Total Merchandise is environmentally conscious!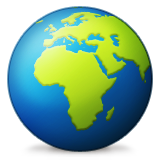 Total Merchandise strives to be as environmentally friendly as possible, offering a range of eco-friendly products. This useful emoji can be used to represent that!