Well, guys, it's officially the time of year where we all start to feel that festive spirit come creeping in and we look around the office thinking things look a little bare...well, we do anyway!
But what if last year's decorations are looking a bit tired? Tinsel never lasts more than a few years (and that's optimistic), and the office Christmas tree starts to look a bit squashed after the 10th time being dragged out of the store cupboard. So what can you do? We've put together a bit of a fun blog post for you today with some inventive Christmas office decoration ideas using items you should have right there with you...
PAPER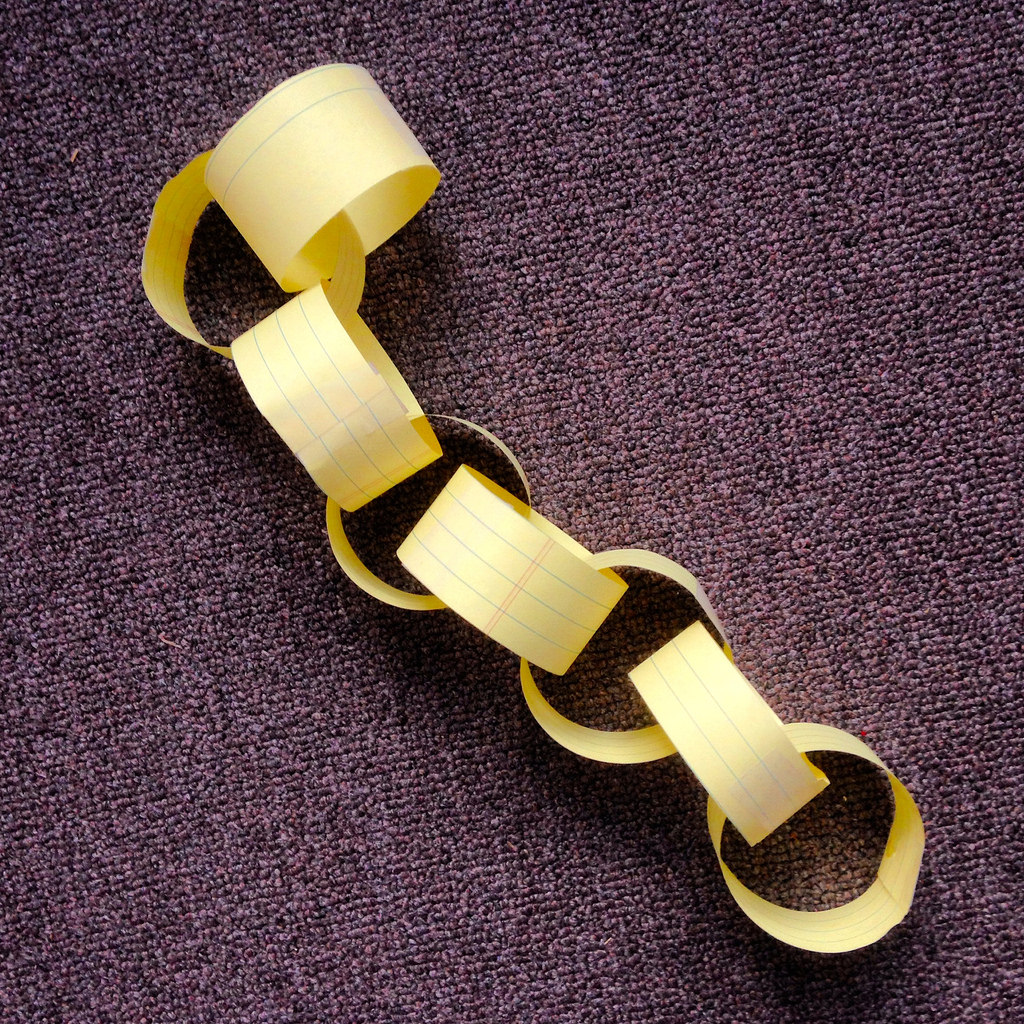 Paper is everywhere in your office, and it's the best product ever for making things with! Grab some scissors and a stapler and make a paper chain, or a banner to put around your cubicle or across the top of your computer. You could cut snowflakes out and stick them to the windows, or you could fold some sheets of paper and create a paper tree. There are so many possibilities.
Another great product is sticky notes. Grab some of the green ones and stick them in the pattern of a wreath, drawing red dots for berries as you go like the picture below, or attempt to create some kind of festive mural on one of the office walls like in our previous blog post about sticky note art.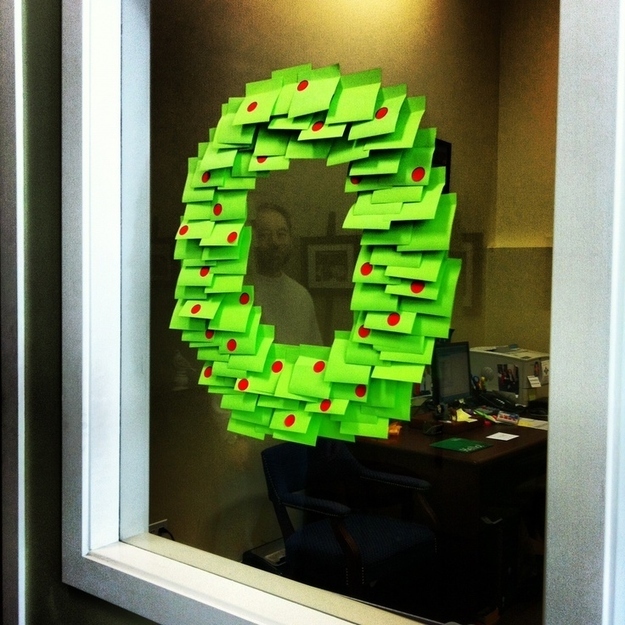 CARDBOARD BOXES
The store cupboard is bound to be full of cardboard boxes that have been kept 'just in case'. Wrap a few of them up in fun Christmas paper, get some nice ribbon and you've got yourselves some office presents! Stack them in the corner, or under the office christmas tree to make things look a bit festive.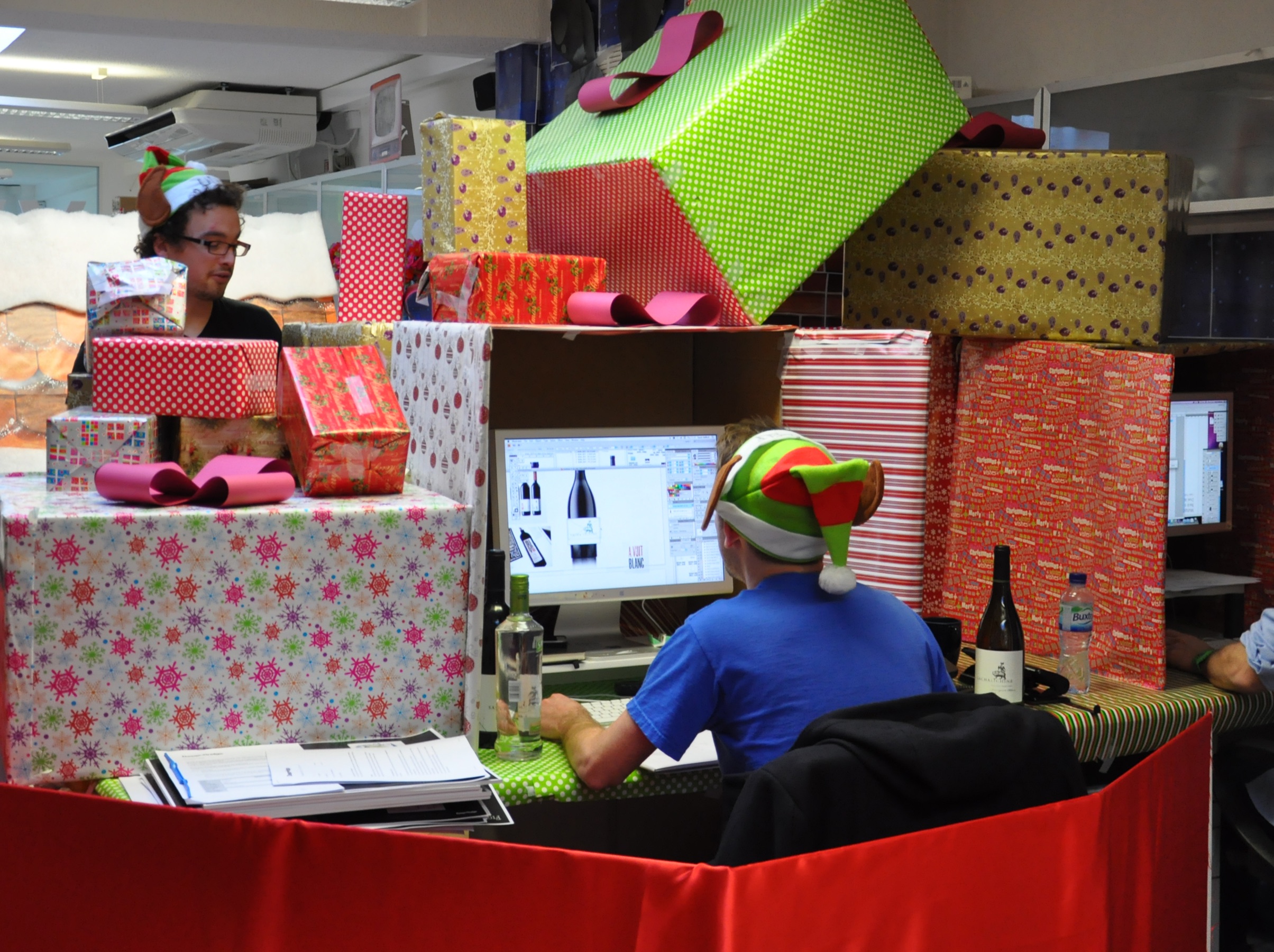 Why not get even more inventive and build something around your computer or on your desk. Maybe use your computer screen as a fireplace and build the cardboard around the edges the look like the chimney breast. Set your screensaver to look like a flickering fire and there you have it! (Okay, we know that might be a bit TOO creative!)
OFFICE SUPPLIES
Is your Christmas tree lacking baubles? Does it look a bit sad standing there in the corner without any tinsel? Never fear, decorate it using office supplies. Perhaps you could hang some spare mugs from the branches, or take pictures of everyone, print them off and hang their faces from the tree. Perhaps you could put a bottle of fairy liquid on top of the tree as your angel, or make 'tinsel' out of biscuit wrappers or tea bags?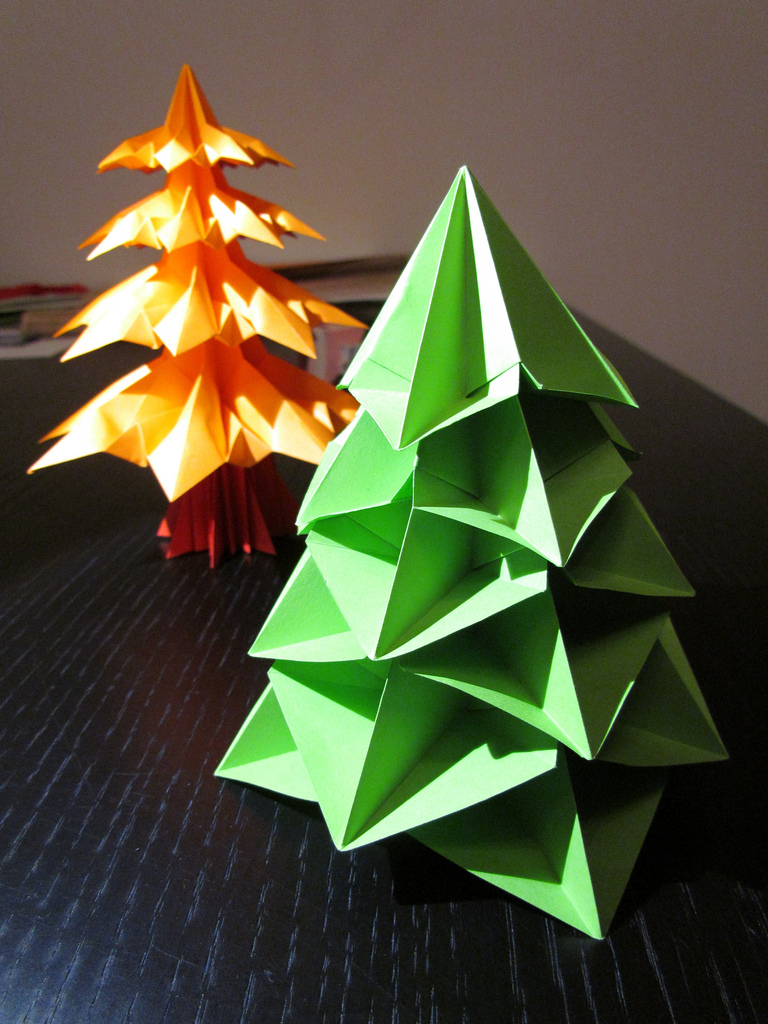 One thing's for sure...however you decide to decorate your workplace this year, Christmas is all about fun and getting into the spirit. There's no right or wrong way to do it, so do it however you want!