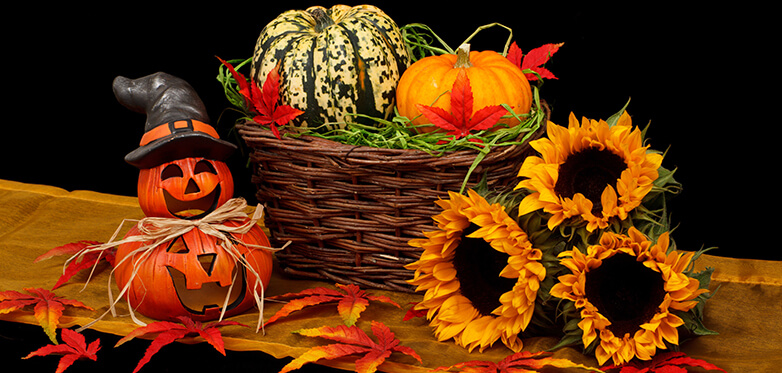 It's just over 3 weeks away but don't worry if you've not prepared your promotional items for Halloween yet we have plenty of scary goodies that have a very short lead time. There are still lots of opportunities to be had!
Halloween was once a pagan festival however it has now been commercialised and used to sell sweets and scary costumes. Halloween can be a great time for advertising your company with a variety of themed products. Here's some of our favourites:
Mophead Pumpkin Logobugs
Product Code: 192305
Kids love trick or treating, so give away an alternative to sweets with some fun bugs. They come in all sorts of colours but obviously orange is a good one to adopt for Halloween. They have a sticky area so the kiddos can stick them to whatever they like - even themselves!
Get your branding printed on these and have it seen by hundreds of people. This is perfect for any company, especially a fancy dress company. No matter what your company does, this item is an ideal Halloween promotion.
Stress Pumpkin
Product Code: 183375
Carrying on with the pumpkin theme we have this pumpkin shaped stress toy. These small toys can be printed on the back with a single colour print, a black version of your logo would work perfectly and would complement the black shadowy face typical of pumpkin carvings.
This little toy will fit in any business as a fun toy to give away over October as both kids enjoy playing with them and adults enjoy using them to de-stress! These could be used by schools or charities as a fund raiser, as they could be sold to people in order to support the organisation.
Printed Lollipops
Product Code: 194644
Like we said earlier, children to be seen while travelling around the neighbourhood are always on the hunt to collect sweets. It's hard to resist so why not get some of these fun lollipops and be a little different from the rest. These lollipops are perfect for this as they can have messages on them and are available in different colours and flavours so you are bound to find one that fits your company branding.
Jelly Bean Sweet Pots
Product Code: 182841
Let's face we're not going to escape sweet treats, as much as we might try to aim for something less sugary. As an alternative to chocolate (which everyone will do and the mess can be epic) why not try these Jelly Bean Sweet Pots? Lots of brightly coloured, fruity goodies and all in a tidy pot that can be branded up with your message or logo. Also, kids love to store things so the pot will continue on long past the contents.
Childrens Glow in the Dark Silicon Wristbands
Product Code: 190852
Something that's different and longer lasting than our other suggestions. These glow in the dark wristbands are perfect for kids and could be handed out with at clubs and organisations holding Halloween parties. Not only will they be about longer than the sweets that will no doubt disappear in a matter of hours but as they're glow in the dark they have the added fun of being spooky and quirky.
Search for "Halloween" or enter in the product codes above on our website now and show your company's fun side by getting into the spirit (see what we did there!) of Halloween with some lighthearted promotional items.