Plastic Clip Custom Lanyard Full Colour 20mm
Product Code: 235713
Delivered as early as 12th January
Step 1
Select your product options
Product colour(s) / material(s)
This product is available exclusively in this option.
Branding options (1 available)
Step 2
Select your
Everything Included
These prices include:
Logo printing costs
Delivery charges
Any additional charges
It really is everything included!
price
Your logo/artwork (optional)
View our Artwork Guidelines to see which file types are best for your branding option.
Your logo/artwork
View our Artwork Guidelines to see which file types are best for your branding option.
Click to upload
Tap to upload
No thanks, i'll do it later
Choose your delivery date
When is your delivery required?
Please select your 'Everything Included Price' before selecting your delivery date.
No hidden charges
Price match guarantee
Delivered on time

No hidden charges
Price match guarantee
Delivered on time

The
Guarantee
The best price on the market
Found it cheaper elsewhere? We'll price match on any like-for-like product.
No hidden charges
The Everything Included price we show is the price you'll pay. It really is that simple!
Delivered on time
We pride ourselves on ensuring that your products will always be with you in time for your deadline.
5 star experience
From our excellent customer reviews to our multiple industry awards, you can be confident that we're the best in the business.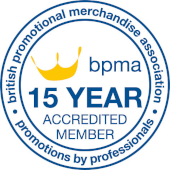 Plastic Clip Custom Lanyard Full Colour 20mm
Delivered as early as 12th January
Product colour(s) / material(s)
This product is available exclusively in this option.
Product Details
Product Size
W20 x L900mm
Print Area
W20 x L450mm (x2, per strip, randomly repeated)
Print Options
Full colour
About this Product
Our logo-branded lanyards, are supplied with a plastic trigger clip for holding security passes and more and also feature a plastic safety break. These plastic fittings are a key feature as they allow the lanyards to be used in environments where metal fittings are not suitable due to health and safety and many other reasons.
Your unique logo or design and your company name or event name can be printed on both sides, this is created using CMYK dye sublimation colour printing.
These promotional lanyards, which are 20mm wide, are perfect for events, offering both user comfort and a sleek appearance. Crafted from polyester, they come equipped with a safety break and a trigger clip to hold your event or company details securely, and there's even an optional PVC pouch.
Thanks to the dye sublimation process, these printed lanyards will vividly display your logo in full colour. They are versatile accessories that can be used to hold ID passes, badges, VIP credentials, USB drives, and more.
These branded lanyards find application across various industries, from schools to healthcare, and are commonly seen at trade shows and conferences, where they play a crucial role in holding ID passes.
Your logo designs will be printed in a unique and stylish random pattern on the lanyards.
Key Features:
Supplied with plastic fittings only (no metal) to allow use in environments where metal is not suitable
Customise these lanyards with full-colour dye sublimation on both sides, allowing most designs to be printed.
Lanyards serve multiple purposes and can securely hold various items such as ID badges, keys, USB drives, and event passes, making them highly versatile.
Provided with a plastic safety break, these lanyards offer added security by easily detaching if forcefully pulled or tugged.
Designed with user comfort in mind, these lanyards are soft and lightweight, ensuring all-day wearability.
Lanyards also function as walking advertisements, promoting your event to a wide audience.
They provide a polished and professional appearance suitable for all industries and occasions.
Keep essential items, such as ID passes and keys, easily accessible at all times.
At conferences and trade shows, lanyards simplify participant identification and facilitate networking.
Other Important Information:
Any personalisation appears randomly along the length and cannot be guaranteed in a specific position.
Lanyards are supplied in bundles of 10.
Product managed by
Adam has been leading the Product team for over 18 years, during which time he's built up an enviable reputation as one of the industry's most trusted authorities on promotional merchandise. As well as supplier relations, product sourcing and pricing, Adam is also responsible for ensuring our promotional merchandise is presented on the website in the most effective manner. His expertise makes him the go-to person on the team for spotting merchandise trends and he's highly experienced in identifying the best branded products to meet our customers' needs. When he's not working, Adam enjoys travel, electronic music and all forms of cinema.