5 Inch Buster Bear with Bow
Product Code: 226348
Delivered as early as 12th January
Step 1
Select your product options
Product colour(s) / material(s)
Branding options (1 available)
Step 2
Select your
Everything Included
These prices include:
Logo printing costs
Delivery charges
Any additional charges
It really is everything included!
price
Your logo/artwork (optional)
View our Artwork Guidelines to see which file types are best for your branding option.
Your logo/artwork
View our Artwork Guidelines to see which file types are best for your branding option.
Click to upload
Tap to upload
No thanks, i'll do it later
Choose your delivery date
When is your delivery required?
Please select your 'Everything Included Price' before selecting your delivery date.
No hidden charges
Price match guarantee
Delivered on time

No hidden charges
Price match guarantee
Delivered on time

The
Guarantee
The best price on the market
Found it cheaper elsewhere? We'll price match on any like-for-like product.
No hidden charges
The Everything Included price we show is the price you'll pay. It really is that simple!
Delivered on time
We pride ourselves on ensuring that your products will always be with you in time for your deadline.
5 star experience
From our excellent customer reviews to our multiple industry awards, you can be confident that we're the best in the business.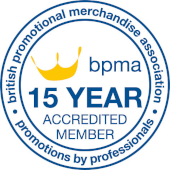 5 Inch Buster Bear with Bow
Delivered as early as 12th January
Product colour(s) / material(s)
Product Details
Product Size
10.5 x 5.5cm
Print Options
Spot colour
About this Product
Introducing our 5-inch high soft brown Buster bears with bows. Polyester and bean filled, we ensure that our promotional bears sit upright and have good posture.
Made with a soft, short hair fabric, our collaborative teddy bear is suitable for use from birth. This means that babies of all ages can experience the greatness of our buster collection.
What's even better is that our corporate teddy bears come with a bow that can be spot-colour printed. This printing method ensures a high-quality colour finish. Furthermore, our bows have a great branding area, giving you a wonderful opportunity to promote your logo to the best of your ability.
These given qualities make our custom-branded bears ideal to give away at tradeshows, exhibitions, corporate parties, networking events, etc.
Key Features:
5-inches high
Polyester and bean filled
Short brown hair
Choice of ribbon colours
Suitable from birth
Comes with a bow printed with your logo
Ideal for all promotional events
Great value promotional bears
Other important information:
Prices include a colour personalisation in 1 position. Prices exclude VAT, origination, and carriage.
Product managed by
Adam has been leading the Product team for over 18 years, during which time he's built up an enviable reputation as one of the industry's most trusted authorities on promotional merchandise. As well as supplier relations, product sourcing and pricing, Adam is also responsible for ensuring our promotional merchandise is presented on the website in the most effective manner. His expertise makes him the go-to person on the team for spotting merchandise trends and he's highly experienced in identifying the best branded products to meet our customers' needs. When he's not working, Adam enjoys travel, electronic music and all forms of cinema.