Gildan Heavy Cotton T-Shirts
Product Code: 100003
Delivered as early as 3rd January
Step 1
Select your product options
Product colour(s) / material(s)
Branding options (10 available)
Step 2
Select your
Everything Included
These prices include:
Logo printing costs
Delivery charges
Any additional charges
It really is everything included!
price
Your logo/artwork (optional)
View our Artwork Guidelines to see which file types are best for your branding option.
Your logo/artwork
View our Artwork Guidelines to see which file types are best for your branding option.
Click to upload
Tap to upload
No thanks, i'll do it later
Choose your delivery date
When is your delivery required?
Please select your 'Everything Included Price' before selecting your delivery date.
No hidden charges
Price match guarantee
Delivered on time

No hidden charges
Price match guarantee
Delivered on time

The
Guarantee
The best price on the market
Found it cheaper elsewhere? We'll price match on any like-for-like product.
No hidden charges
The Everything Included price we show is the price you'll pay. It really is that simple!
Delivered on time
We pride ourselves on ensuring that your products will always be with you in time for your deadline.
5 star experience
From our excellent customer reviews to our multiple industry awards, you can be confident that we're the best in the business.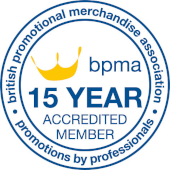 Gildan Heavy Cotton T-Shirts
Delivered as early as 3rd January
Product colour(s) / material(s)
Product Details
Product Size
S, M, L, XL, 2XL, 3XL (3XL+ may incur additional costs, only available in Sport Grey, Black, Purple, Red, Navy, Royal, White)
Print Area
420 x 297mm approx. (spot colour), 210 x 280mm (full colour transfer)
Print Options
Spot colours, full colour (transfer)
About this Product
One of our best-selling promotional T-shirts, the printed Gildan heavy cotton tee is an excellent way to keep your branding visible and get your message noticed whenever it's worn! It's also great for staff uniforms, allowing them to represent your brand in a neat, orderly fashion.
Whether you're looking for event giveaways, employee uniforms, saleable merchandise or anything in between, these printed t-shirts are just the ticket!
Boasting a large print area, these best-selling promotional t-shirts are fantastic means of mobile advertising. Flaunting your custom design wherever they are worn, they are a proven powerful marketing tool for any business.
From schools and colleges to office-based companies and construction sites, we are certain these popular printed t-shirts fit your businesses needs.
These printed Gildan heavy cotton T-shirts are a classic fit pre-shrunk short-sleeved tee shirt that's made from 100% cotton (Lilac, Midnight, Safety Pink, Russet, Sport Grey, Blackberry, Tweed, S. Orange, Safety Green, Ash Grey and all Neon, Heather and Antique colours are a mix of cotton and polyester). This is a great-value garment that will hold its shape and colour after washing.
Love the t-shirt but looking for a version that's suitable for women, too? No problem – take a look at our Gildan Ladies Heavy Cotton T-Shirts.
Take your pick from 70 colours: Antique Cherry Red, Antique Irish Green, Antique Jade Dome, Antique Orange, Antique Sapphire, Ash Grey, Azalea, Black, Berry, Blackberry, Brown Savana, Cardinal Red, Carolina Blue, Charcoal, Cobalt, Coral Silk, Cornsilk, Daisy, Dark Chocolate, Dark Heather, Electric Green, Forest Green, Garnet, Gold, Graphite Heather, Gravel, Heather Military Green, Heather Navy, Heather Radiant Orchid, Heather Sapphire, Heliconia, Ice Grey, Indigo Blue, Irish Green, Kiwi, Light Blue, Light Pink, Lilac, Lime, Maroon, Midnight, Military Green, Mint Green, Natural, Navy, Neon Green, Old Gold, Orange, Purple, Red, Royal, Russet, S. Orange, Safety Green, Safety Pink, Sand, Sapphire, Sky, Sport Grey, Sunset, Tropical Blue, Turf Green, Tweed, Violet, White, Yellow Haze.
Important Information
1000+ units are priced for a pallet delivery - please contact us for pricing on an alternative delivery option if you cannot accept pallet deliveries.
Made from 100% cotton, these high-quality t-shirts are available at affordable price points, with ordering available from just 25 units.
Full colour transfer printing may leave an outline of 2mm around all edges. Our printer will try and match this to the best of our ability to the garment of your choice, but due to textures, this will never be exact and may be visible.
Should you require multiple position printing then please contact us for further pricing.
An individually named version of this T-shirt – printed with both your logo and the name of your recipient - is also available.
The manufacturer can change or remove colours without notice.
Printing in multiple positions is possible; simply contact us for more information.
Prices include personalisation in one position. Prices exclude VAT, origination and carriage.
Customer Feedback
Here's how our client Drygate Brewing Co got on when ordering theirs.
Who is Drygate Brewing Co?
Drygate is a brewery and craft beer specialist, which operates online and in-store in Glasgow.
Why did they choose these t-shirts?
Louise at Drygate was looking for promotional t-shirts to celebrate a topical-tie-in rebrand of a much-loved product. "The shirts were ordered to raise awareness of a temporary rebrand of our product Disco Forklift Truck, she explains. "In honour of the Scottish national team making it to the EUROs, we rebranded it to Yes Sir, I Can Boogie. As an official partner, we were delighted to support the team, with our staff and stockists using the merchandise."
This isn't the first time Louise has ordered these t-shirts and as such, she instantly knew they'd be the perfect match for her campaign. "We've always found this range of t-shirts to exceed our expectations and at a great price point, too. The range of colours is ideal for us, as we've previously purchased these for various campaigns with different colour pathways."
The result
The t-shirts helped Drygate achieve their goals and score successful awareness around the rebrand. "The shirts were wonderful," Louise adds. "Our staff have been delighted with them and we've received many requests from members of the public to buy them too. The service is always fantastic with Total Merchandise."
Product managed by
Adam has been leading the Product team for over 18 years, during which time he's built up an enviable reputation as one of the industry's most trusted authorities on promotional merchandise. As well as supplier relations, product sourcing and pricing, Adam is also responsible for ensuring our promotional merchandise is presented on the website in the most effective manner. His expertise makes him the go-to person on the team for spotting merchandise trends and he's highly experienced in identifying the best branded products to meet our customers' needs. When he's not working, Adam enjoys travel, electronic music and all forms of cinema.