Wrapped Printed Cupcakes
Product Code: 217235
Delivered as early as 3rd January
Step 1
Select your product options
Product colour(s) / material(s)
Branding options (1 available)
Step 2
Select your
Everything Included
These prices include:
Logo printing costs
Delivery charges
Any additional charges
It really is everything included!
price
Your logo/artwork (optional)
View our Artwork Guidelines to see which file types are best for your branding option.
Your logo/artwork
View our Artwork Guidelines to see which file types are best for your branding option.
Click to upload
Tap to upload
No thanks, i'll do it later
Choose your delivery date
When is your delivery required?
Please select your 'Everything Included Price' before selecting your delivery date.
No hidden charges
Price match guarantee
Delivered on time

No hidden charges
Price match guarantee
Delivered on time

The
Guarantee
The best price on the market
Found it cheaper elsewhere? We'll price match on any like-for-like product.
No hidden charges
The Everything Included price we show is the price you'll pay. It really is that simple!
Delivered on time
We pride ourselves on ensuring that your products will always be with you in time for your deadline.
5 star experience
From our excellent customer reviews to our multiple industry awards, you can be confident that we're the best in the business.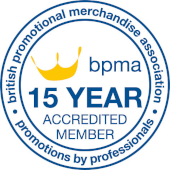 Delivered as early as 3rd January
Product colour(s) / material(s)
Product Details
Print Area
50mm approx. (icing topper)
Print Options
Full colour (edible ink)
About this Product
Our Wrapped Printed Cupcakes are individually sealed in biodegradable film, perfect for more hygienic storage and helping to maintain freshness during individual resale or distribution.
Each branded cupcake is freshly baked with a sponge base, cored and filled with flavoured frosting, then covered with white icing. A professional, appealing and eye-catching treat for all businesses, events or campaigns. Complete with a full colour edible logo topper applied to the top.
Key Features:
Biodegradable wrapper
Freshly baked and prepared in the UK
Choice of coloured cupcake cases to choose from
Individually wrapped in biodegradable film for freshness and hygiene
Printed with edible inks to the cake topper
Cored and filled with Vanilla flavoured frosting as standard (Lemon and Light Chocolate also available - please contact us for pricing on these options)
Also available in mailing boxes
Other Important Information:
Supplied in biodegradable and compostable packaging
Shelf-life: 4 days
Allergens: EGGS / WHEAT / MILK
Artwork will have a 2mm white border around the edge.
Product managed by
With 12 years of experience in the promotional merchandise industry, Katie speaks with true authority about all matters related to promotional products. Her attention to detail and creative flair ensure that product details, prices, imagery and descriptions are accurate and answer all our customers' questions. Her articles and other product-related content have become truly trusted sources of information and inspiration for anyone deciding on their next promotional product order. In another life, Katie would have been a star Quidditch player.