Tyvek Wristbands
Product Code: 197719
Delivered as early as 19th December
Step 1
Select your product options
Product colour(s) / material(s)
Branding options (2 available)
Step 2
Select your
Everything Included
These prices include:
Logo printing costs
Delivery charges
Any additional charges
It really is everything included!
price
Your logo/artwork (optional)
View our Artwork Guidelines to see which file types are best for your branding option.
Your logo/artwork
View our Artwork Guidelines to see which file types are best for your branding option.
Click to upload
Tap to upload
No thanks, i'll do it later
Choose your delivery date
When is your delivery required?
Please select your 'Everything Included Price' before selecting your delivery date.
No hidden charges
Price match guarantee
Delivered on time

No hidden charges
Price match guarantee
Delivered on time

The
Guarantee
The best price on the market
Found it cheaper elsewhere? We'll price match on any like-for-like product.
No hidden charges
The Everything Included price we show is the price you'll pay. It really is that simple!
Delivered on time
We pride ourselves on ensuring that your products will always be with you in time for your deadline.
5 star experience
From our excellent customer reviews to our multiple industry awards, you can be confident that we're the best in the business.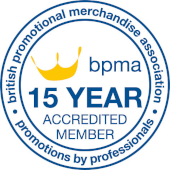 Delivered as early as 19th December
Product colour(s) / material(s)
Product Details
Print Area
200 x 16.5mm (spot colour), All over print (full colour)
Print Options
Spot colour (black print), Full colour (to white wristband only)
About this Product
Looking for a great-value alternative to typical ticketing? These Tyvek Wristbands offer a simple budget-friendly solution for entry control and visitor management, whether it's to an exhibition, a party or an office.
Made from spun woven polyethylene, Tyvek looks and feels like paper but is extremely durable. This strength makes it the ideal choice for events that last for one or two days and will require the user to wear their wristband for a prolonged period of time.
Easily secured with a self-adhesive tab yet entirely tamper-proof, strategically placed security cuts mean the band can't be removed without cutting it. Lightweight and comfortable to wear, one-size fits all with these promotional wristbands, meaning the wearer can create the sizing that feels most comfortable to them.
Despite that paper-like texture we mentioned earlier, these printed wristbands are actually resistant to both water and chlorine. They're a great choice for sporting events, entertainment settings and exhibitions, with their no-fuss smudge-free design making them a preferable option over ink stamps on hands or easy-to-lose tickets.
Choose from 18 different colours with spot-colour printing or - if you choose a white wristband - customise the band with your own full-colour artwork.
Need them in a hurry? These promotional Tyvek Wristbands are available on our 48-hour express service at no extra cost, subject to quantity and printer capacity. Please contact us to find out more.
Please note: we would recommend ordering a sample as true-colour shades can differ on screen. Individual numbering available at extra cost - please enquire.
Product managed by
With 12 years of experience in the promotional merchandise industry, Katie speaks with true authority about all matters related to promotional products. Her attention to detail and creative flair ensure that product details, prices, imagery and descriptions are accurate and answer all our customers' questions. Her articles and other product-related content have become truly trusted sources of information and inspiration for anyone deciding on their next promotional product order. In another life, Katie would have been a star Quidditch player.