Single Colour Printed Wrapped Chewy Mentos Fruits
Product Code: 235130
Delivered as early as 18th December
Step 1
Select your product options
Product colour(s) / material(s)
Branding options (1 available)
Step 2
Select your
Everything Included
These prices include:
Logo printing costs
Delivery charges
Any additional charges
It really is everything included!
price
Your logo/artwork (optional)
View our Artwork Guidelines to see which file types are best for your branding option.
Your logo/artwork
View our Artwork Guidelines to see which file types are best for your branding option.
Click to upload
Tap to upload
No thanks, i'll do it later
Choose your delivery date
When is your delivery required?
Please select your 'Everything Included Price' before selecting your delivery date.
No hidden charges
Price match guarantee
Delivered on time

No hidden charges
Price match guarantee
Delivered on time

The
Guarantee
The best price on the market
Found it cheaper elsewhere? We'll price match on any like-for-like product.
No hidden charges
The Everything Included price we show is the price you'll pay. It really is that simple!
Delivered on time
We pride ourselves on ensuring that your products will always be with you in time for your deadline.
5 star experience
From our excellent customer reviews to our multiple industry awards, you can be confident that we're the best in the business.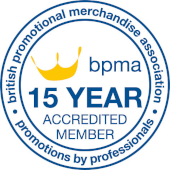 Single Colour Printed Wrapped Chewy Mentos Fruits
Delivered as early as 18th December
Product colour(s) / material(s)
Product Details
Print Options
Spot colour (max. 1, from set list of colours)
About this Product
Introducing our tasty Wrapped Chewy Mentos Fruits - an opportunity to craft an unforgettable statement through your logo gracing the packaging. These promotional delights boast unparalleled brand exposure, capitalising on a substantial branding expanse.
Restricted to a curated palette, the wrapper can be printed in a single colour from a choice of Black, White, Silver, Blue, Purple, Green, Gold, Magenta, Orange, or Red.
These Mentos Fruits stand as a discreet yet impactful promotional gem, proving instrumental in promoting your brand or message.
These promotional sweets are an ideal giveaway at events, conferences, receptions, and dining venues, etching an indelible memory within their recipients.
Highlighted features encompass:
Individually wrapped, tantalising chewy fruity sweets.
Available in an assortment of four coloured wrappers.
A prime selection for budget-friendly giveaways.
Suitable for takeaway pouches, reception desks, waiting zones, facility and venue endorsements, trade expos, invoice enclosures, meeting tables, conferences, and registration proceedings.
High-impact marketing and sales tool
The packaging supports spot colour printing.
Suitable for Vegetarians.
Other important information:
The package is not recyclable.
Shelf Life: 12 Months from production date.
Storage Conditions: Store in a cool, dry place away from sunlight.
Ingredients: Sugar, Glucose Syrup, Fruit Juices from Concentrate (Strawberry, Orange, Lemon) (2%), Fully Hydrogenated Coconut Oil, Acid (Citric Acid), Starch, Flavourings, Maltodextrin Thickeners (Gellan Gum, Cellulose Gum, Gum Arabic), Emulsifier (Sucrose Esters of Fatty Acids), Glazing Agents (Carnauba Wax, Beeswax), Colours (Beta Carotene, Beetroot Red)
May contain traces of milk & nuts.
Product managed by
Adam has been leading the Product team for over 18 years, during which time he's built up an enviable reputation as one of the industry's most trusted authorities on promotional merchandise. As well as supplier relations, product sourcing and pricing, Adam is also responsible for ensuring our promotional merchandise is presented on the website in the most effective manner. His expertise makes him the go-to person on the team for spotting merchandise trends and he's highly experienced in identifying the best branded products to meet our customers' needs. When he's not working, Adam enjoys travel, electronic music and all forms of cinema.